Members of The Calcutta Swimming Club made the most of a hot summer evening at a fun outdoor party hosted at the club's gorgeous poolside. Held on June 17, the Summer Palooza-Sundowner Party in association with t2 had excitement and activities galore in store for those who joined in. Beautifully decorated with lights, the poolside witnessed an enthusiastic crowd who sang and danced all night in tune with the beats of the DJ. Hit tracks like Superstar by Jamelia, Youth and Moving too Fast by Artful Dodger were the most popular songs that evening and made the crowd go wild. The young and the young-at-heart also plunged into the pool and had fun cooling themselves off from the summer heat, even as they continued to dance to the foot-tapping music. Members also enjoyed a fabulous array of delicious poolside snacks and beverages, that certainly added spirit to the party mood. The scintillating music, the fantastic vibes and the electrifying energy among members and guests truly made it a night to remember. Snapshots.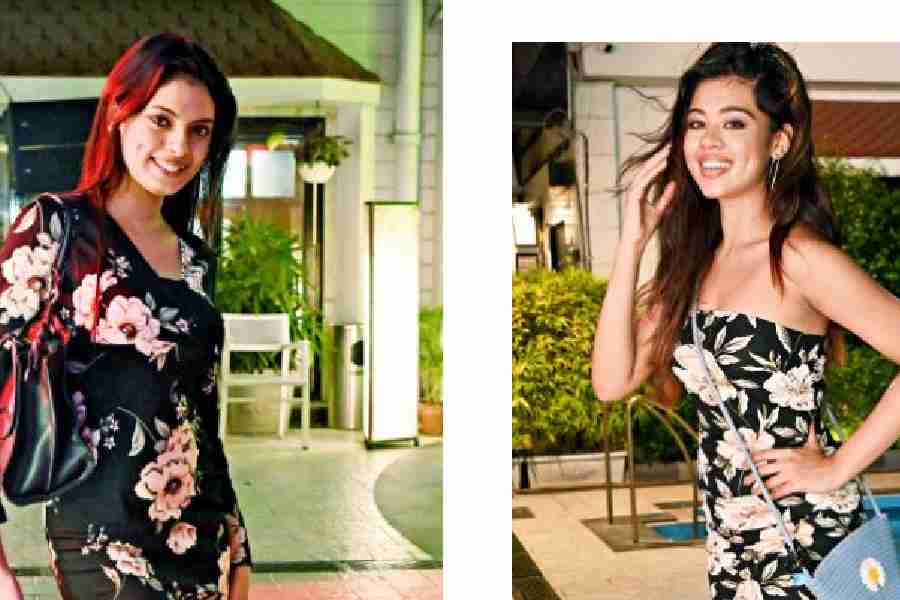 (l-r) Aishwarya Mukherjee, Ria Biswas
Aishwarya Mukherjee's vibrant personality and style made her the showstopper that night. Pairing sneakers with a short black floral number, allowed her to dance freely. She said, "Such pool parties come as a refreshing break from work." Ria Biswas looked cool, cute and confident in an off-shoulder black dress with floral print. She accessorised with a jute sling purse with a floral motif, clearly making a stand for flower power.
Ria was easily one of the best dressed at the party. With an infectious energy, she slayed on the dance floor as well.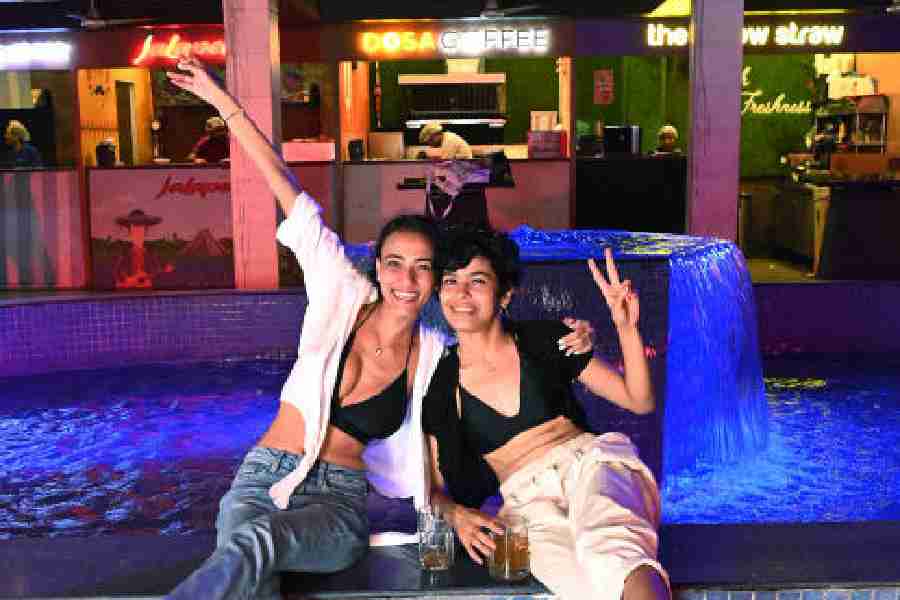 Puja Kabra (right) and her team of dancers set the floor on fire with their fusion-style dance moves. They danced their hearts out and spread happy vibes all the way. "We love the lineup of songs being played as they are right up our alley," said Puja