The Lucky Ali India tour, which started in January, has been the topic of conversation of music lovers across the nation. On his tour Ali has visited Bangalore, Delhi, Mumbai, Pune and more. On October 1 he took centre stage at 'Lucky Ali Live In Concert' at The Grand Ballroom of JW Marriott Kolkata, which hosted an audience ranging from the residents of the city to tourists who all started their Durga Puja celebrations with a bang.
As the audience cheered and sang along, the artiste performed some of his popular songs, including O sanam, Ek pal ka jeena, Na tum jaano na hum, and many more. Ali started his set at 10pm and performed until midnight to create the fantastic soulful vibe that he does. The opening was by singer Vishal Sharma who sang melodious tunes till 11pm when the man of the hour, Lucky Ali, took the stage and  performed till 12.30pm. The night ended with foot-tapping beats by DJ Vicky Metharamani, who vibed with the crowd, turning the room into a dance floor with his Bollywood numbers.
Spending a night listening to Lucky Ali can be both enthusing as well as exhausting. So the guests refuelled on munchies rolled out at food stalls set up by JW Marriott — biryanis, pasta  and lots of other munchies. There were also sheesha counters, alcoholic beverages all wonderfully organised by Zobet.
The night was a beautiful and memorable one with fans enjoying the moments.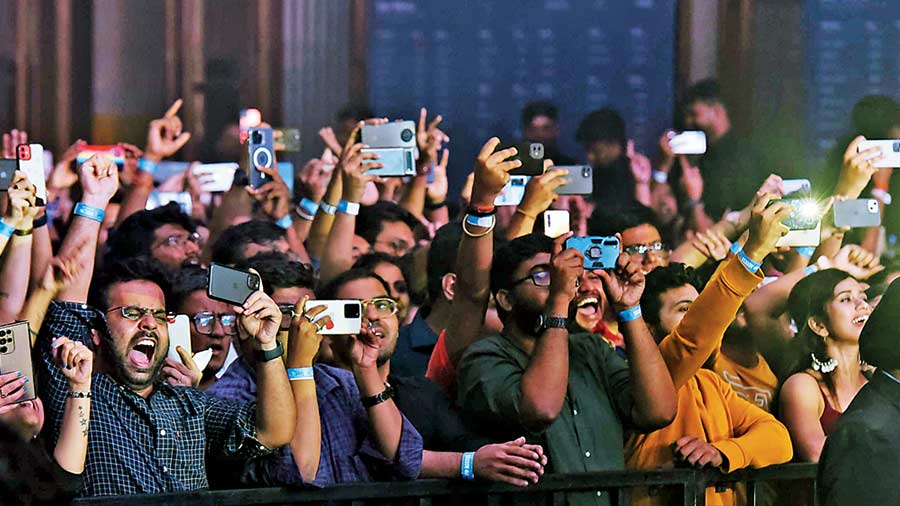 Cheers, screams and videos, Lucky Ali fans were having a blast.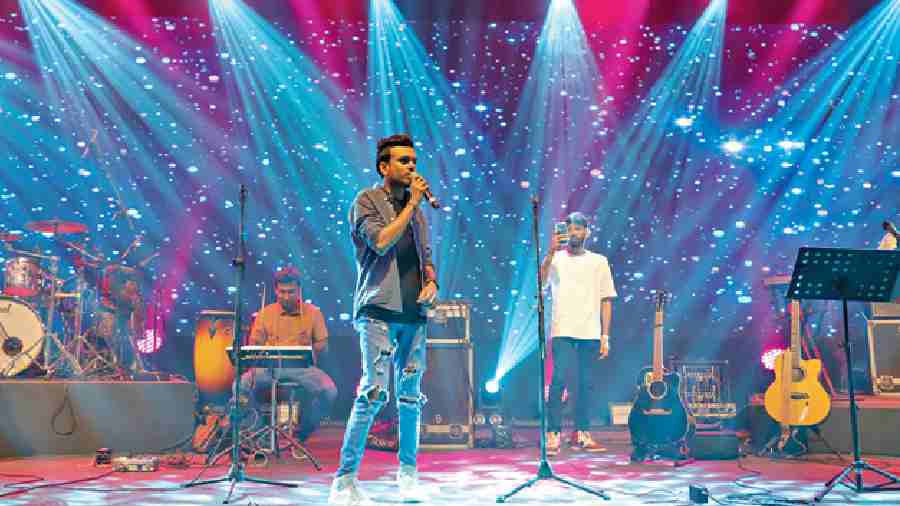 Singer Vishal Sharma performs his top hits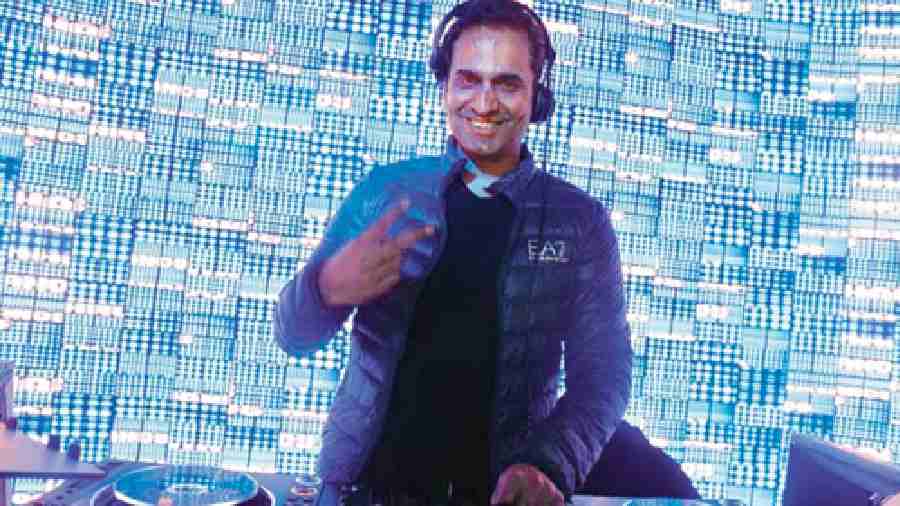 DJ Vicky Metharamani closed the night with some Puja bangers. "The crowd, the vibe, everything's great! The graphics and the animation were my idea in order to make this more entertaining."
Organiser speak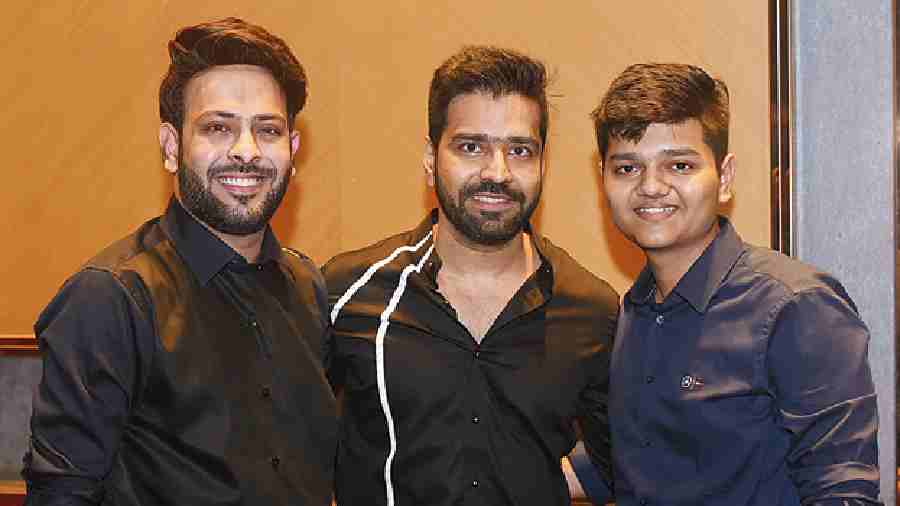 (L-R) Ankit Taparia, executive director, Zobet; Nikhil Sekhanni, managing director, Zobet; and Mayank Jain, CEO, Elevated Events, were the organisers of the show. "This was Zobet's first outdoor event and we were overwhelmed with the response as we were completely sold out! Lucky Ali had the crowd swaying and singing along to his mesmerising tunes. DJ Vicky subsequently took over the stage and the event continued until 4am. We look forward to bringing more artistes to the city in the coming months," said Nikhil.
F for fans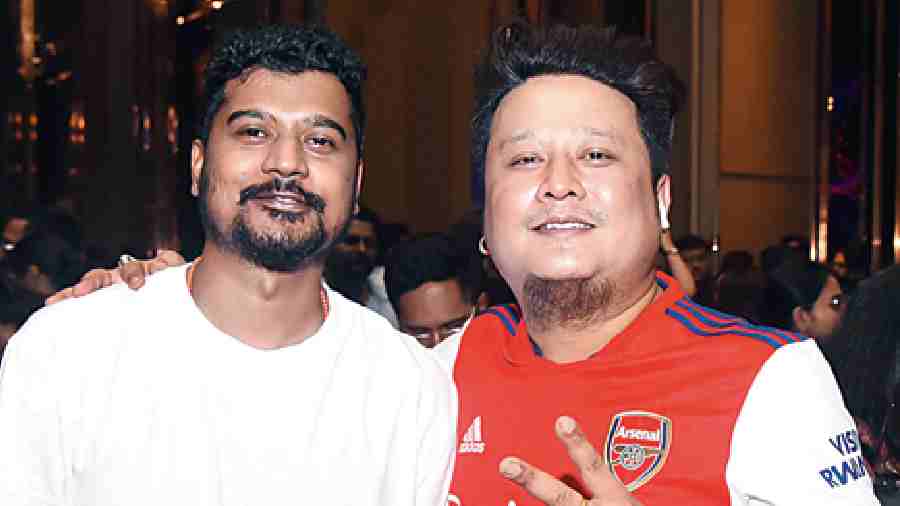 Jawaid Hossain (left) and Shiva Lama, who had travelled from Mumbai and Darjeeling, respectively. "We are so excited. We came all the way to Kolkata to watch his performance," said Shiva.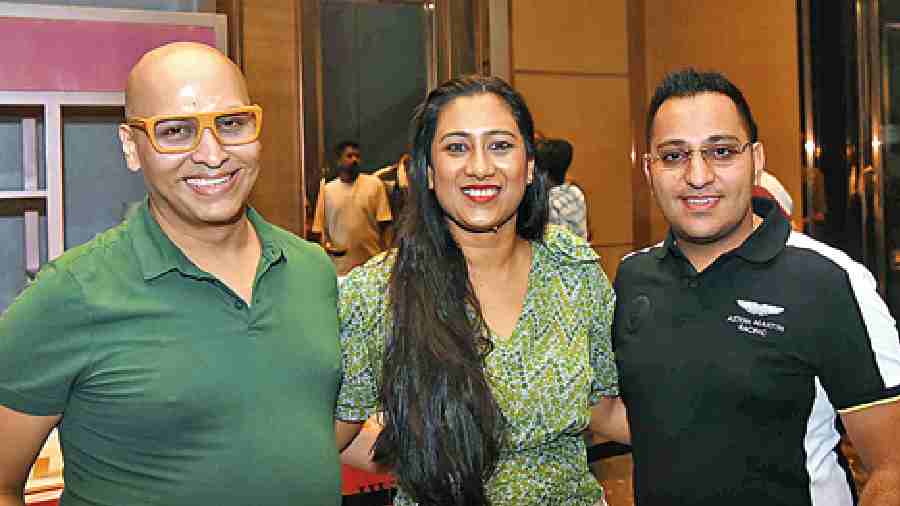 (L-R) Prince Sipani, Pratibha Sipani and Vishal Osatwal were grooving to the beats. "Lucky Ali has always been one of our favourite singers, seeing him perform live is a dream come true," said a visibly elated Pratibha.
Pictures: B. Halder