A documentary by Japanese filmmaker Sasaki Mika celebrating the universality of Rabindrasangeet was screened at Rabindra Okakura Bhavan, Salt Lake, on November 19. 
The event was hosted by the Consulate General of Japan in Kolkata, in collaboration with the Information and Cultural Affairs Department, Government of West Bengal; Paschimbanga Bangla Akademi and Japan Club, Kolkata. 
"We have different languages and cultures, but we're all human. In Japan, Rabindranath Tagore's works are very stimulating for people. For me, too, they're very powerful. That's what drove me to finish my film," said Mika, the director of Tagore Songs, a documentary about the eclectic, even transcendental, appeal of Rabindrasangeet. 
'Tagore is in all of us. He's everywhere'
In her film, Mika beautifully portrays how Tagore and his music evoke ineffable feelings. A testimony to the universal resonance of Rabindrasangeet, Tagore Songs dovetails documentation and debate to depict the relationship between the bard's music and the people who live by its philosophy in both Kolkata and Bangladesh. Around 120 minutes in length, with Bengali as the primary language (along with select instances of Japanese and Hindi), the film tells stories of individuals who have found solace in Rabindrasangeet, whether it is through powerful, periodic reminders of Jodi Tor Daak Shune or the soul-stirring renditions of Ami Chitrangada. What emerges is unquestionable proof of how Tagore's genius speaks to people from all walks of life — be it a music tutor, a rapper, a collector of antiques, a college student, among others. As one of the voices in the documentary mentions: "Tagore is in all of us. He's everywhere."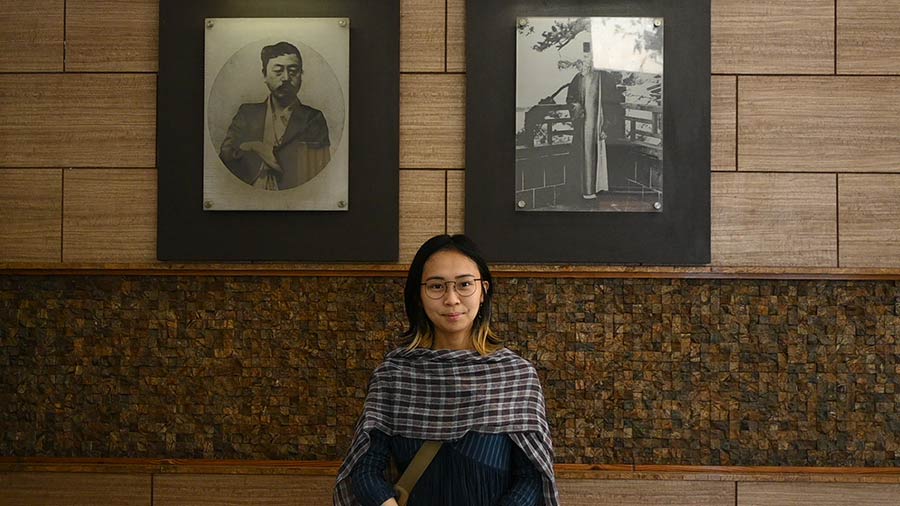 Mika initially learnt about Bengali culture and Tagore from her professors
Mika, who is fluent in Bengali, having picked up the language while learning about Bengali culture at the Tokyo University of Foreign Studies, said, "As a foreigner, I used to think that Tagore's songs are very unique because in Japan there's no Tagore. It was my professors, who were teaching at places like Jadavpur University and Visva Bharati University, who ignited my interest in Bengali culture and Tagore. As I started knowing more and more, I began to grow envious of Bengalis and the great heritage they have!"
"People are really busy nowadays, spending a lot of time on their phones. Most of us don't get sufficient time to really enjoy music or art. But it seems to me that Bengalis haven't forgotten their music, poetry or cinema. And a lot of that's down to Tagore," added Mika, who aspires to make more films about Bengal as part of her creative journey in Kolkata.
'The way Jodi Tor Daak Shune was used as a metaphor in the film stood out for me'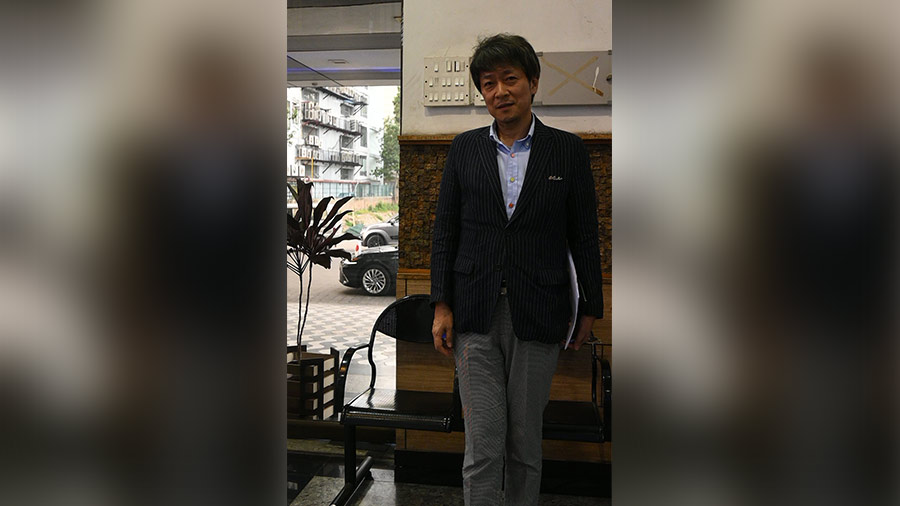 Koichi Nakagawa cited Rabindrasangeet as a point of commonality between Indian and Japanese cultures
Speaking about the importance of Tagore Songs as Japan and India celebrate seven decades of diplomatic relations, Koichi Nakagawa, the Japanese consul general, said, "Tagore had great relationships with several prominent Japanese figures, including scholar and art critic Okakura Tenshin…We're always going back to Tagore's songs at different points in our lives…When I came to Kolkata in May, I was constantly looking for commonalities between Japan and Bengal. I found a lot of similarities in our cuisines, especially with our staple foods such as rice and curries. And now, with this documentary, I feel I've discovered another common point, which is why the film means so much to me. Tagore Songs is an appropriate film to explore the importance of both Japanese and Indian cultures in order to promote a stronger relationship between the two countries, especially after the pandemic."
Aparajita Banerjee felt even more connected to 'Jodi Tor Daak Shune' after watching the documentary
Among the audience of around 30 Tagore lovers watching the documentary was Aparajita Banerjee, who works in the exports industry. "I'm related to the Tagore family, so the film had a special relevance for me. It got me thinking how Tagore is an inseparable part of the psyche and ethos of not just Bengali culture, but even the culture of Japan. The way Jodi Tor Daak Shune was used as a metaphor in the film stood out for me. It's a song that's always been an anthem for people who go through life alone. After watching this film, I feel even more connected to the song," said Banerjee.