The International Institute of Hotel Management (IIHM) took another step in bridging the divide between industry and academia by signing a Memorandum of Understanding (MoU) with Marriott Hotels India.
The MoU was signed by Dr. Suborno Bose, founder of IIHM, and Gaurav Singh, market vice president - South & East India, Bangladesh and Sri Lanka, Marriott International, in the presence of Sanjukta Bose, co-founder of IIHM and director of IIHM, Kolkata Campus and Lizanne Pinto, area director - HR for South & East Marriott. 
Under this partnership, the managers of Marriott Hotels India will conduct classes for IIHM Kolkata students, bringing their in-depth expertise of the industry directly to the classroom. The group will not only provide internships to deserving students, but also consider them for placements at Marriott hotels. 
"We have always had a great relationship with Marriott, but this MoU will take our resolve much higher, finally coming to fruition after over two years of planning. With their support, we hope to become the best not just in India, but the world. This is one of the first structured efforts of its kind where a class and course will be designed according to Marriott's guidelines, enabling students to do their internships with the group and hopefully have better prospects of securing placements with them too," said Dr. Bose. 
Sanjukta Bose echoed his positive sentiments. "Marriott has been a great friend of ours, and we were looking forward to signing this historic MoU. We hope this goes a long way in fulfilling the needs of the industry," she said.
'Exciting to build another bridge'
Representatives from Marriott Hotels India also expressed optimism about the partnership. "Dr Bose has been not just a friend but a partner in everything we have worked on over the years. It's very exciting to build another bridge between academia and industry. The challenge has always been to ensure that the incoming talent is industry-ready, so that they can be groomed to become future leaders of the industry. IIHM has been leading hospitality education, and we hope to further enhance it with this partnership," said Singh.
"We've been working with IIHM for a long time in various cities and are happy to collaborate again today in this effort that will enhance students' careers and make them industry-ready," added Pinto.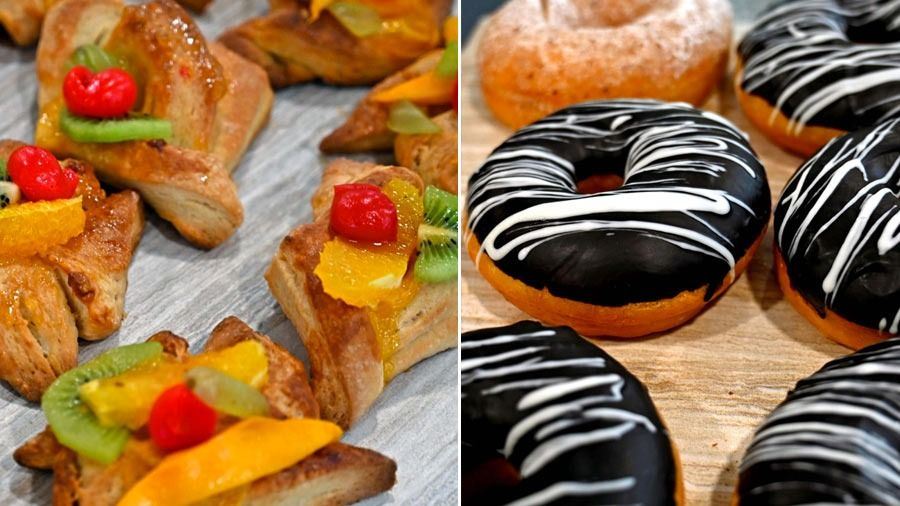 Some refreshments served at the ceremony
Amit Datta
The event was virtually attended by IIHM's allies not just from India, but from abroad as well. Food writer and author Professor David Foskett joked about mistaking the time of the meeting as 2pm in the UK, rather than 2pm IST. "I've always been an advocate of applied learning, and this proves that IIHM is the international hospitality management college of the 21st century. We really need such opportunities to open up for youngsters after what we have been through during the pandemic," he said.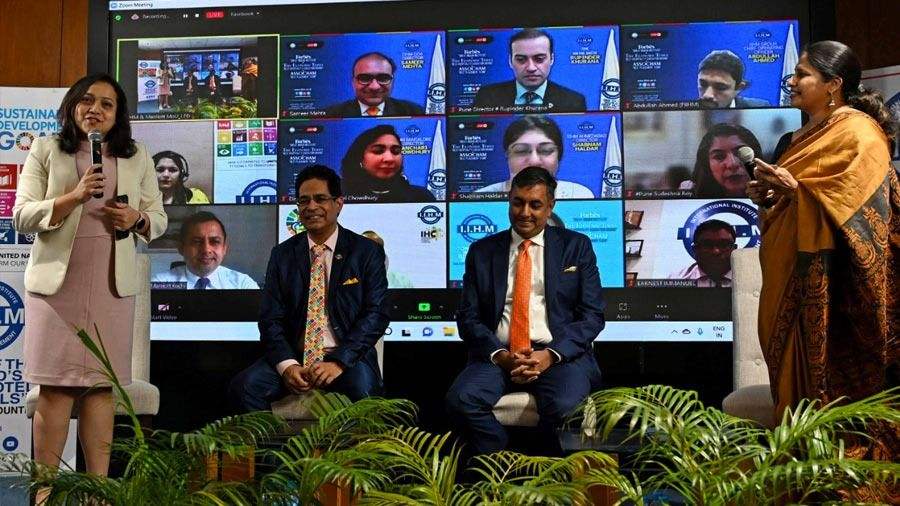 The event was virtually attended by IIHM's allies from across the world
Amit Datta
Chef Shaun Leonard, who joined the event from Switzerland, also championed the vision behind the MoU. "It's fantastic that the students of IIHM will be able to secure their future. This agreement is also important for the industry, as it will ensure the best quality of students go to the best hotels," he added.