The Lobby and The Bakery at Hyatt Regency Kolkata brimmed with joy at the annual cake-mixing ceremony on November 12. A variety of fruits, including black currants and apricots, nuts, spices like cardamom and cinnamon, and bottles of aromatic spirits flowed freely in an enormous cauldron which was surrounded by an enthusiastic crowd, keen to take part in this age-old tradition. The melodious live music set the mood for the evening while the food and drinks flowed freely. The rich and warm mulled wine was delicious as were the range of tarts and desserts.
"The cake-mixing ceremony is an occasion full of fun and laughter. This festive event celebrates the onset of the Christmas season by mixing various delightful fruits and nuts with spices and liquor to form a luscious mixture that is perfectly decadent for making Christmas cakes and treats. Hyatt Regency Kolkata is all set to ring in the festivities by bringing together families and keeping traditions alive. The Bakery menu has different varieties of cakes to make your celebrations special," said Ishika Konar, executive chef, Hyatt Regency Kolkata.
The Telegraph gets you the snapshots.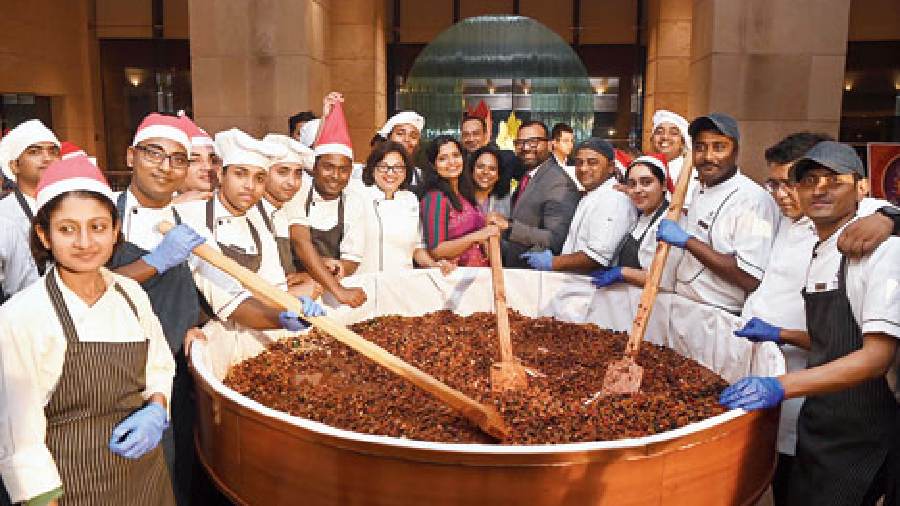 The staff at Hyatt Regency Kolkata with Kumar Shobhan and his wife Anumita Ghosh (in pink). "The timeless tradition of cake mixing is a celebration we look forward to. It harbingers the Yuletide spirit, which is incomplete without the rich and sumptuous Christmas cake. To usher in the festive spirits we gathered with our guests and team for the ceremony to contribute towards the mixing of ingredients. This cake-mixing ceremony not only infuses fruits and wines, but also reaps in Christmas cheer. The first bake will be distributed among the partnered NGO to welcome the festive season," said Kumar Shobhan, general manager, Hyatt Regency Kolkata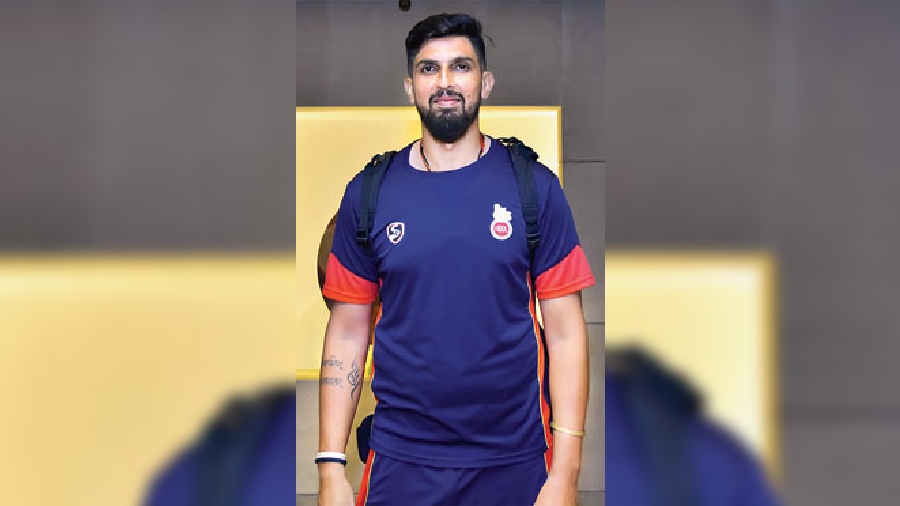 Cricketer Ishant Sharma was spotted at the event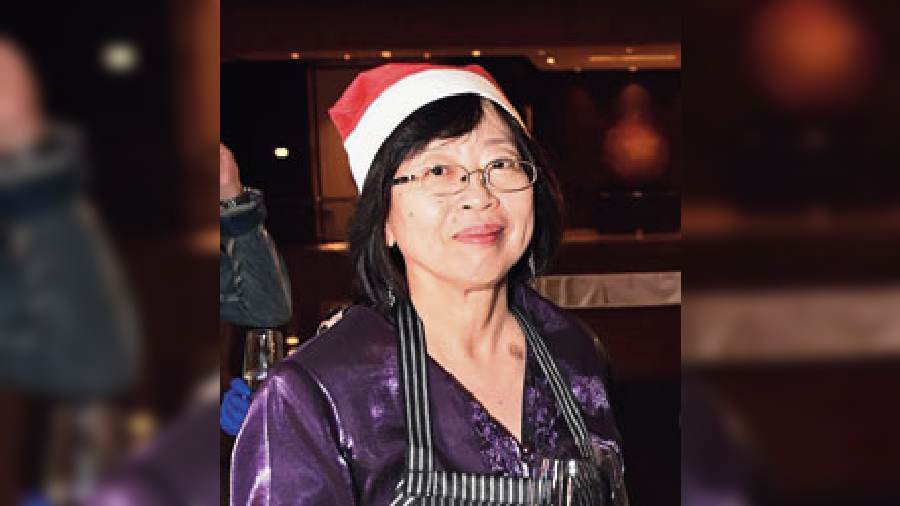 Acharapan Yavaprapas, consul general of Thailand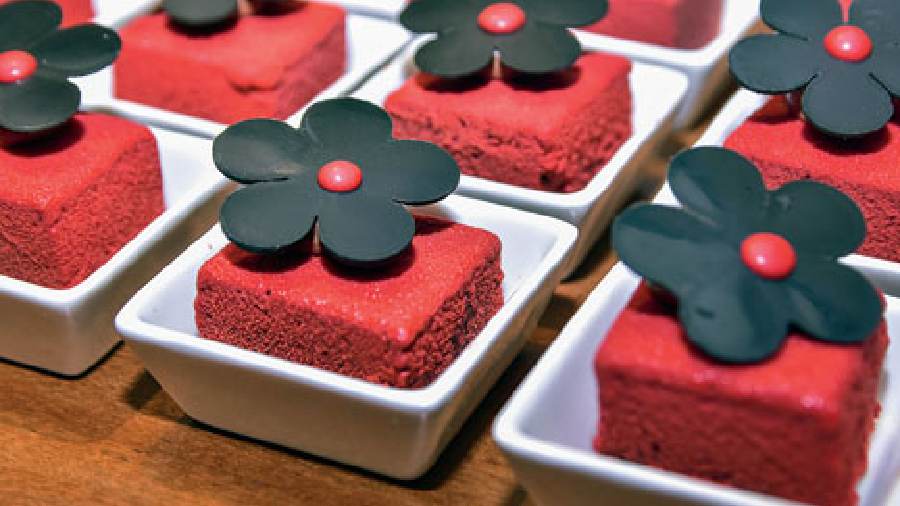 The desserts at the event were delectable, like the Bete Noire
Pictures: B. Halder