The Bengal Chamber of Commerce and Industry's Annual Night — Défilé De Mode — saw industry veterans walk the runway in style. Held at Taal Kutir Convention Centre on September 29, the evening raised a toast to the rich heritage of Bengal.
Choreographed by Pinky Kenworthy, the participants walked to live Bengali retro music in ensembles by She Kantha and Sharbari Studio. Glimpses. . .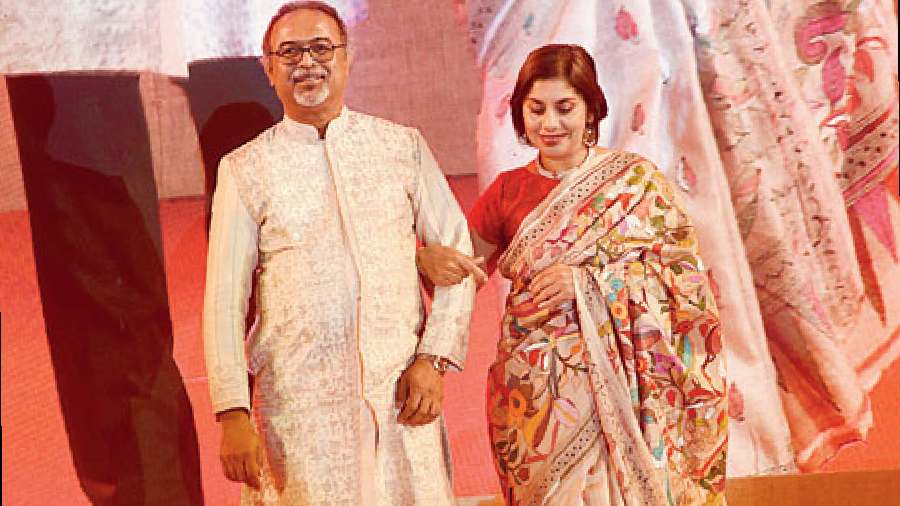 Abraham George Stephanos, immediate past president, The Bengal Chamber of Commerce & Industry and managing director, Tata Steel Downstream Products Limited, walked with Saira Stephanos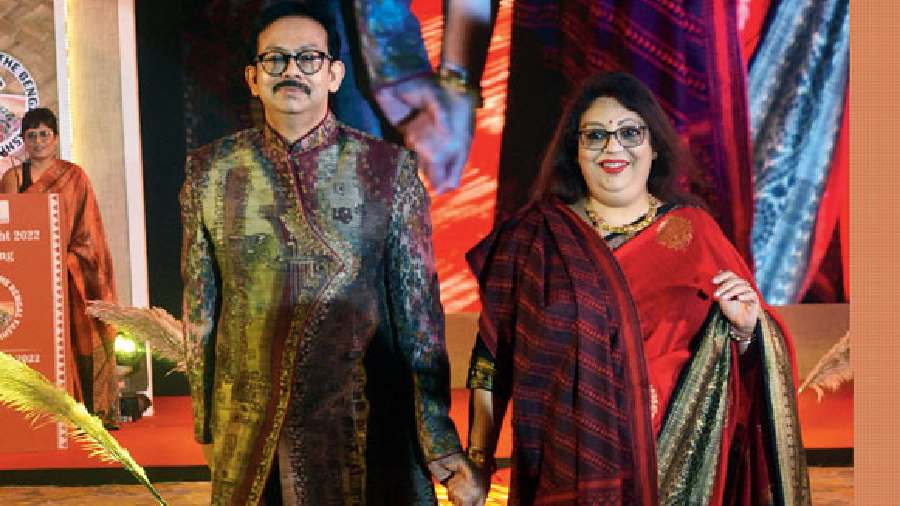 Satyam Roychowdhury, founder and managing director, Techno India Group and chancellor, Sister Nivedita University with Mou Roychowdhury
Jitendra Kumar, company secretary and president (legal and corporate affairs), Exide Industries Limited and Harshida Khodiar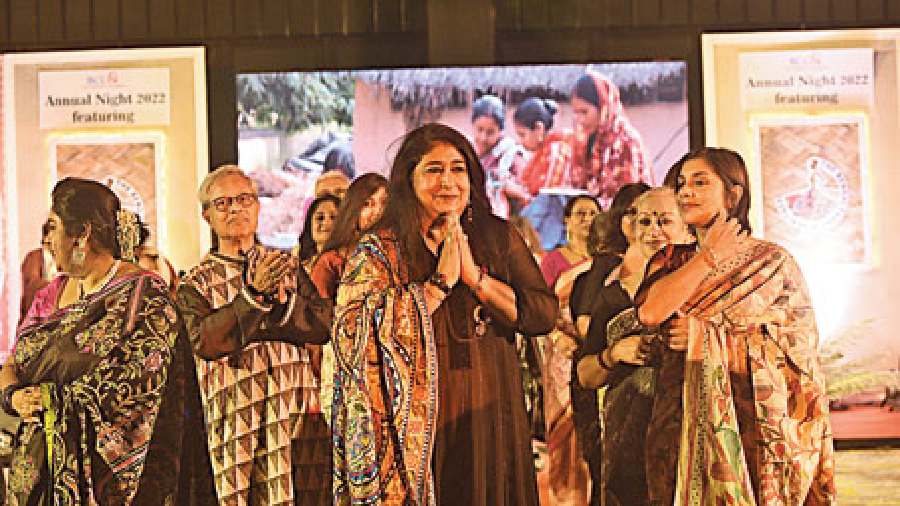 Malika Varma of Malika's Kantha Collection and director, She Kantha, took a bow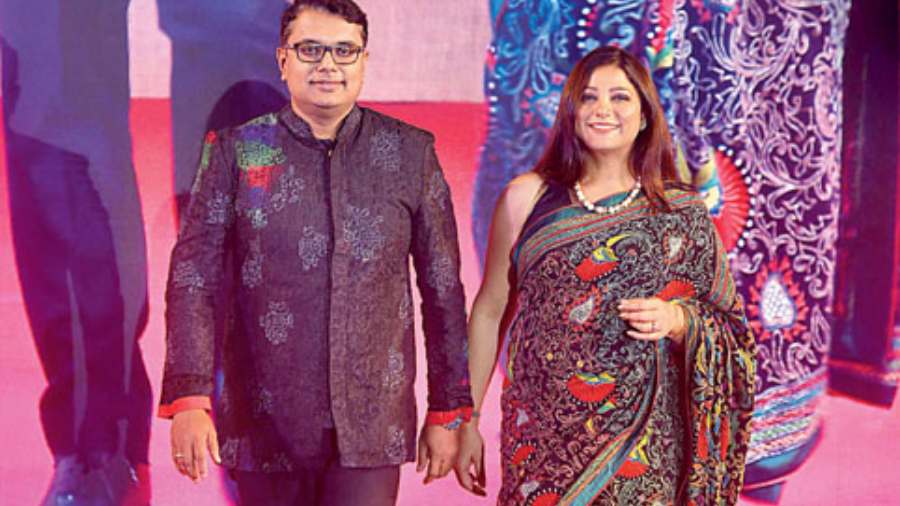 Arnab Basu, senior vice president, The Bengal Chamber of Commerce & Industry and advisory leader and member of the board of directors, PricewaterhouseCoopers Pvt. Ltd., with Tiasa Basu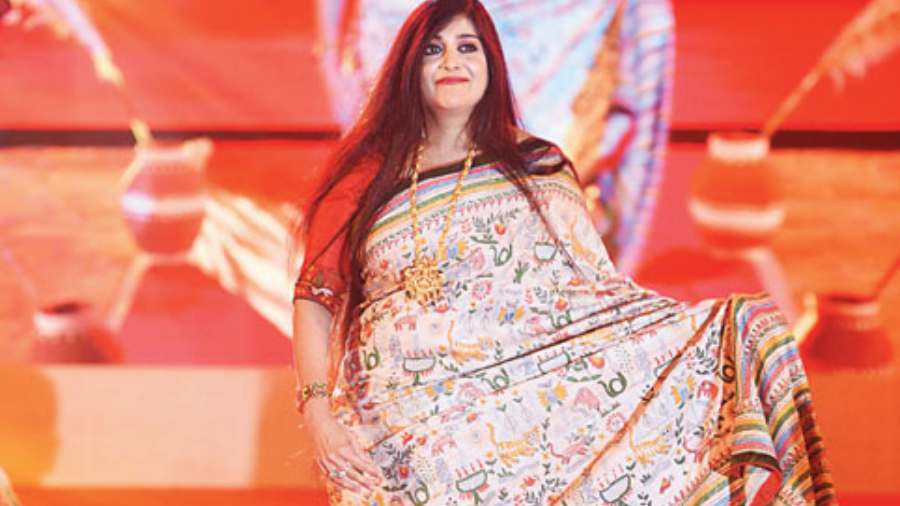 Baishali Dalmiya, director, M L Dalmiya & Co. Ltd.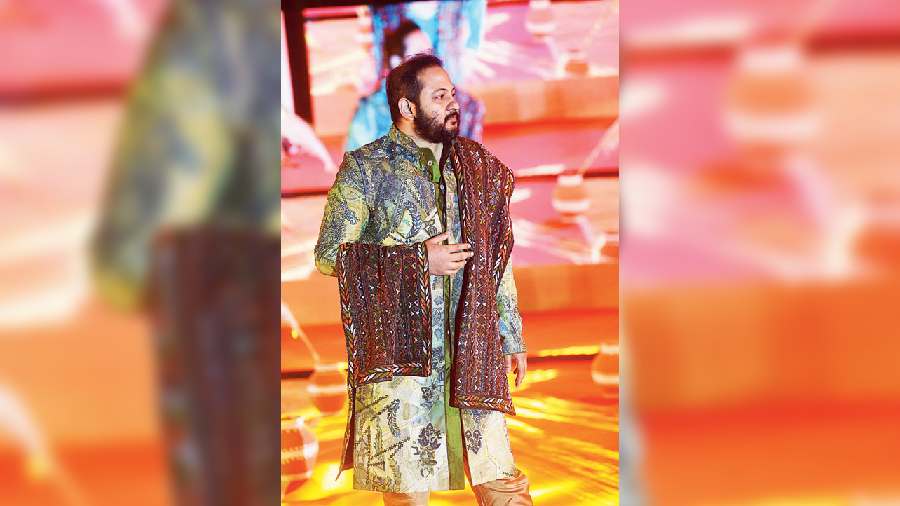 Ranjan Sarkar, president, HR and EHS, Exide Industries Limited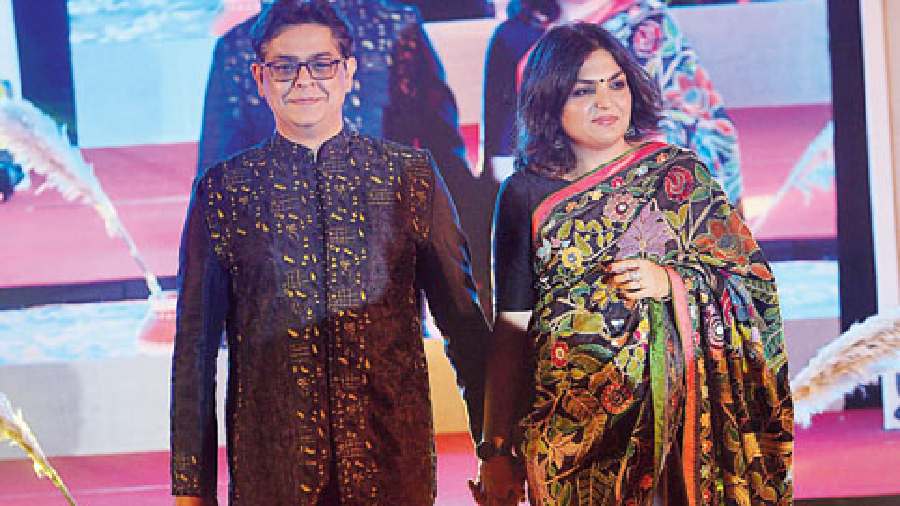 Vipul Chaturvedi, general manager East, Hindustan Unilever Ltd. and Mudita Chaturvedi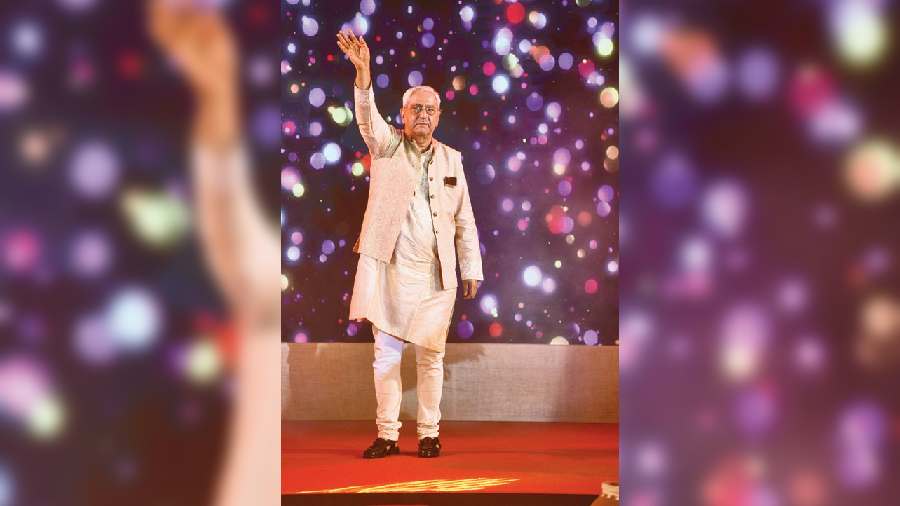 G M Kapur, state convener, INTACH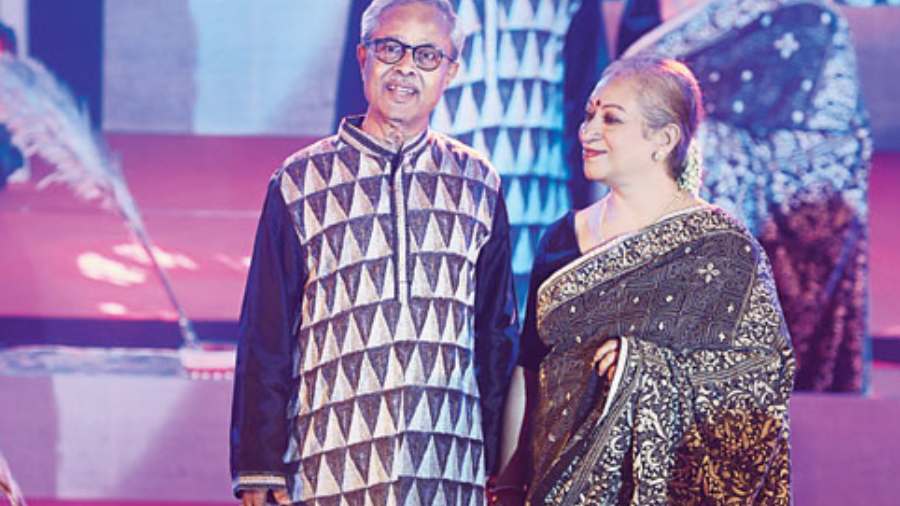 B B Chatterjee, former president, The Bengal Chamber of Commerce & Industry, with wife Shampa Chatterjee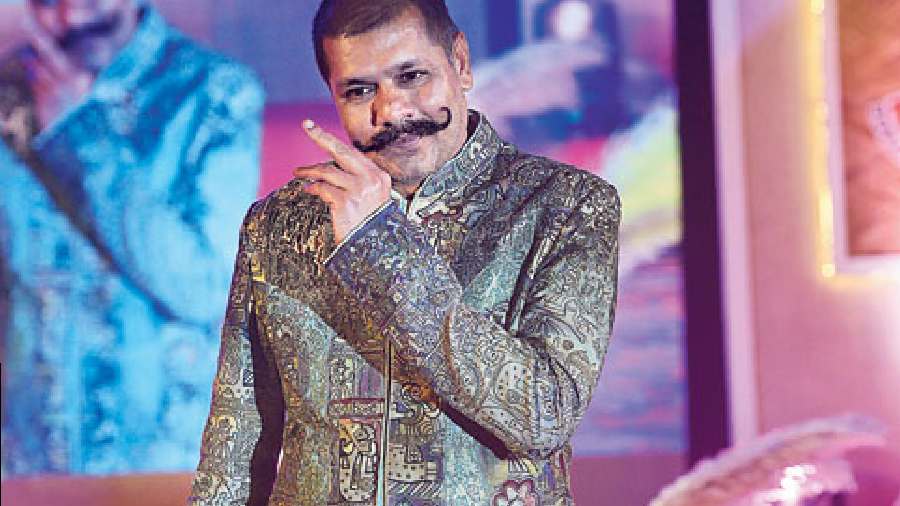 Deepak Daftari, director and CEO, DD Web Vision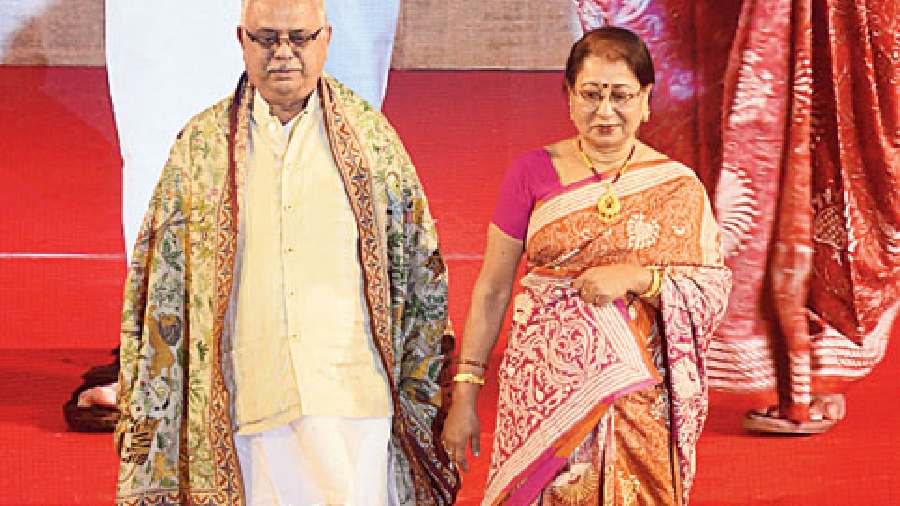 R.N. Lahiri, director, Techno International, Batanagar, with Madhumita Lahiri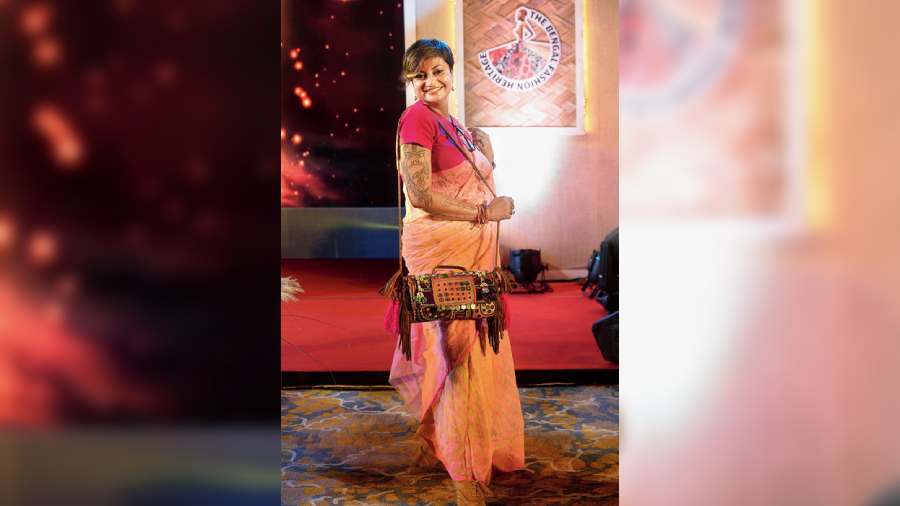 Pinky Kenworthy, the show choreographer, looked lovely in her sari, styled with a quirky bag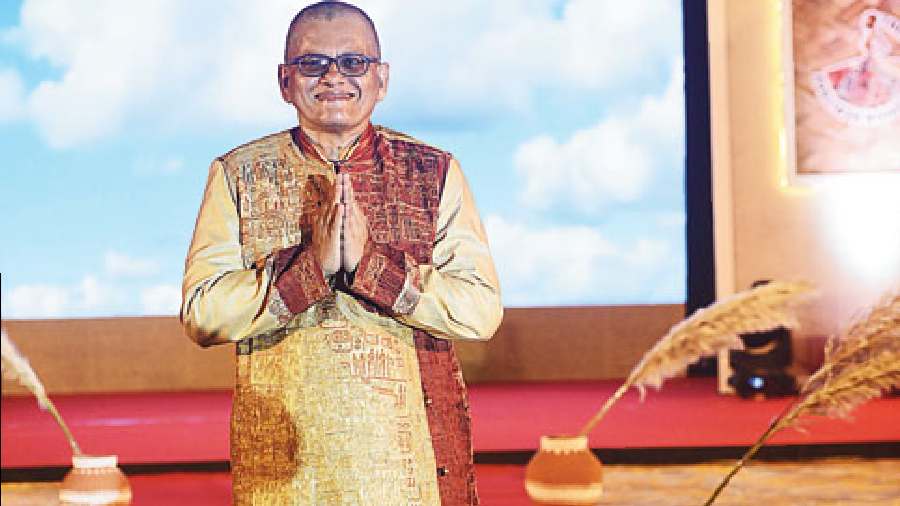 Suryanil Ghosh, chairperson, TotalStart Entrepreneurship Ecosystem Developers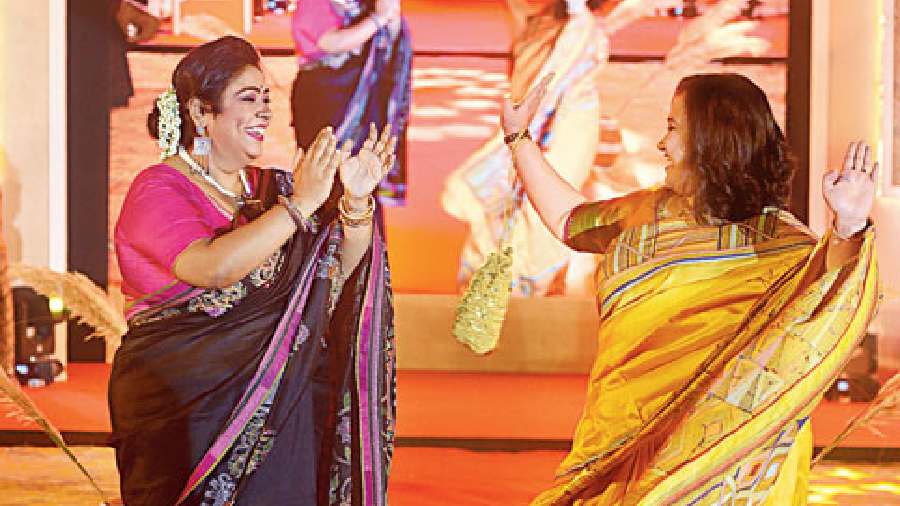 Angana Guha Roy Chowdhury (left) and Sukanya Bose, assistant director general and deputy director respectively, The Bengal Chamber of Commerce & Industry, enjoyed their walk
Pictures, courtesy: BCC&i