For generations to come Netaji Subhas Chandra Bose will remain one of the most poignant and interesting characters in India's freedom struggle. It is no secret that what we know about his adventurous life is largely based on what has been allowed to permeate among the people by a cautious and even hesitant administration. The prevalent perception of him is what Chandrachur Ghose challenges and through his latest book, Bose: The Untold Story of an Inconvenient Nationalist, brings forth untold and unknown facts about Netaji.
In another interesting session of An Author's Afternoon, organised by the Prabha Khaitan Foundation (PKF) in association with Shree Cement Ltd and Taj Bengal, and with The Telegraph Online My Kolkata as digital partner, Ghose led the audience through facets of Subhas Bose's life that have only now begun to see the light of day, following the declassification of official documents and files relating to him.
Setting the tone for the afternoon, Shefali Rawat Agarwal, Ehsaas Women of Kolkata, welcomed the attendees and introduced author Ghose and his interviewer Mohua Chatterjee. Agarwal also spoke about the PKF and thanked the associate partners, collaborators and the Ehsaas Women of India for making such events possible. 
Irresistibly drawn to chronicling Netaji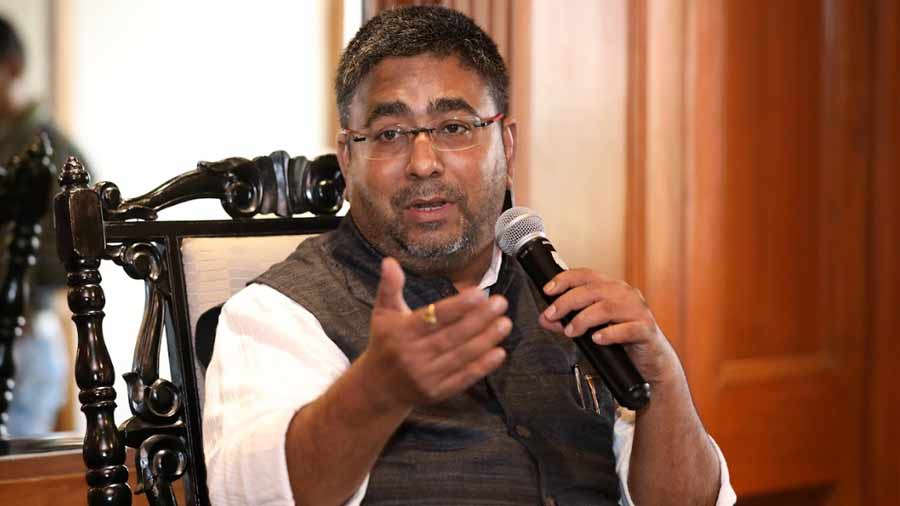 The hero-worshipping and demonisation of Netaji intrigued and disturbed Ghose
Responding to Chatterjee's query about why he took up writing and what were the major influences on him, Ghose said "he had always grown up with books all around him". His grandfather was a freedom fighter and his father was a journalist and so the ingredients for his current passion lay embedded in his DNA. He started his career as a researcher, then as an environmentalist and a business consultant thereafter. Writing was the common factor in all his vocations. Around 2011 he found himself being irresistibly drawn to chronicling the persona of Netaji Subhas Bose in a new light.
As a child growing up in a Bengali family, Ghose saw plenty of respect and awe for Netaji, but he was intrigued by the diametrically opposite reaction that his favourite personality also triggered. The coexistence of hero worship and demonisation sent him on a mission to arrive at the truth about Netaji. His initial foray was, of course, all about Bose's disappearance, but as he learned more and more, a new Bose emerged before him. "It was when I started on seeking the truth on his disappearance, I realised that his life was no less mysterious. This was when I realised that there were a whole lot of stories about this individual which have not been brought forth." How an impatient youngster evolved into a mature statesman with a grand vision for his people and nation is "the story that I wanted to tell", Ghose said.
Bose as an 'inconvenient nationalist'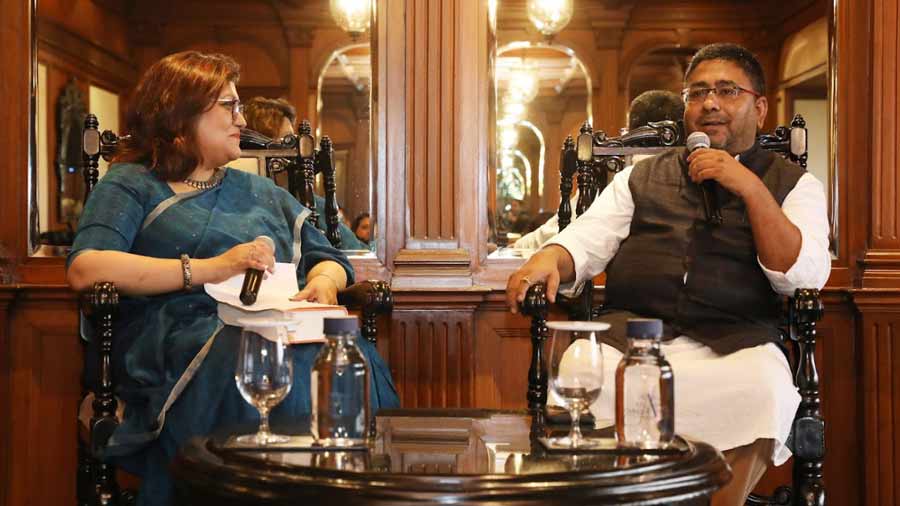 Ghose in conversation with Mohua Chatterjee
Asked why this particular book is different from his previous one in a similar vein, Ghose said that challenging as well breaking down the notions of the Western media about Bose was among his primary concerns. Bose was no "horse-riding, sabre-rattling martial commander as images seem to suggest, and is actually a lot more than that". These he said were the "images and themes that had to be destroyed and that was the only theme".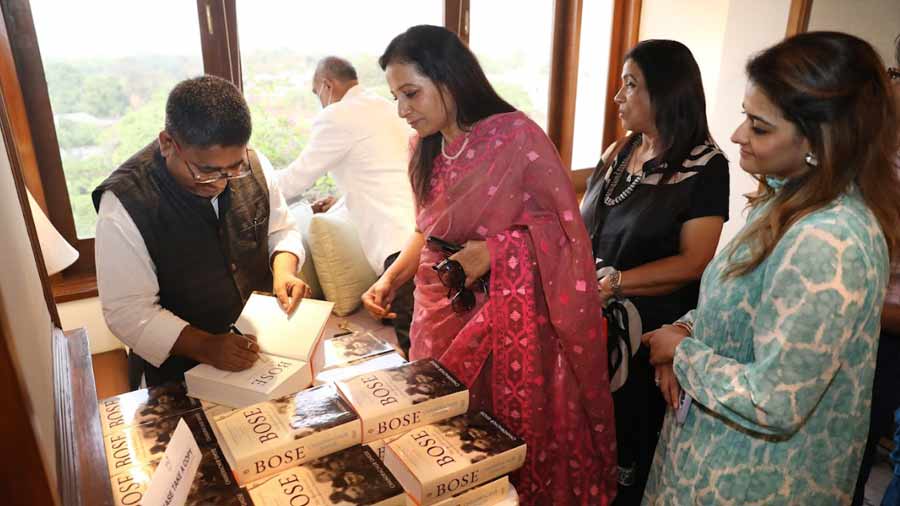 Ghose signing his book at the end of the session
Elaborating on the title of his book, Ghose said that Netaji's disappearance from the mainstream political discourses of the time is reason enough for the 'inconvenient' tag. As associations and events played out then, no "organisation completely sided with Bose but at the same time none of them could ignore him". This was why he was never brought into the mainstream, as a lot of aspects not exactly "palatable" to the organisations would come into play. He was thus never re-installed or rehabilitated to the place that he belonged. The 'but' that existed then remained prevalent for a long time and that is exactly what makes him an 'inconvenient' nationalist.
A step ahead of the British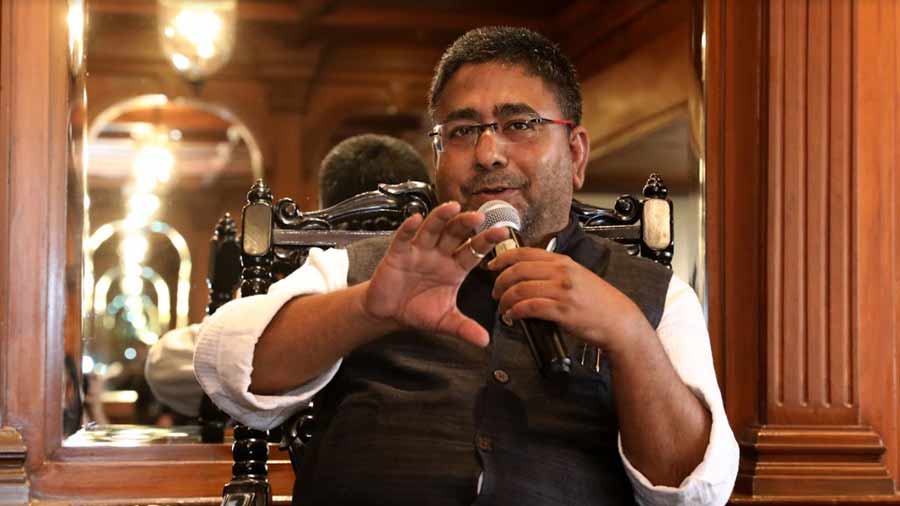 Only Netaji could hoodwink the British government in the way that he did, believes Ghose
Ghose's book has delved extensively into the political activities of the revolutionary groups in Bengal and other parts of the country and has presented a lot of information on Bose's personal involvement with these groups. It appears that Netaji was always a step ahead of the British administrators and Ghose highlights how only he "had the capability to hoodwink the British government the way he did".
Netaji, had he been present during Independence, would not have allowed the partition of the country along communal lines, Ghose opined, and India would have had a much stronger army and more robust programmes for social and cultural development.
The session ended with a round of questions from the audience and book signing by the author.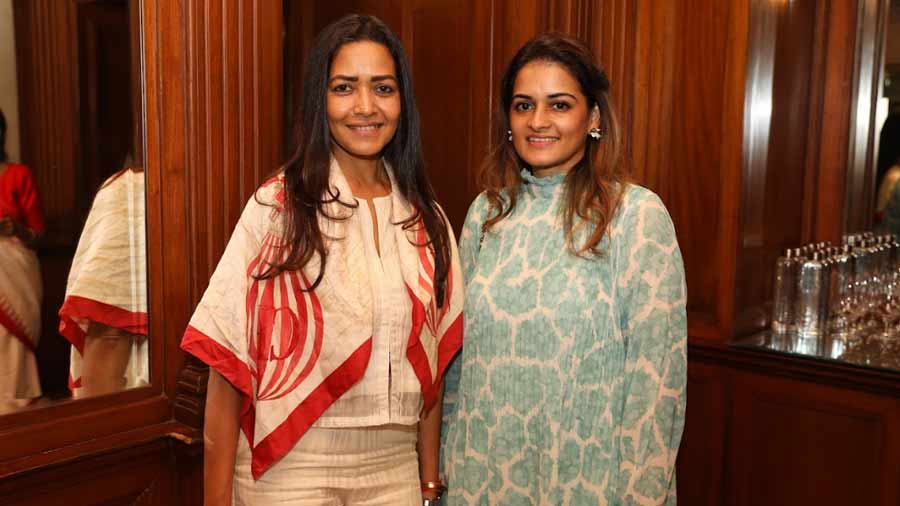 Esha Dutta (left) and Shefali Rawat Agarwal, Ehsaas Women of Kolkata
It's always interesting to know about our favourite, Netaji Subhas Chandra Bose, and it's also very interesting to know that a lot of information relating to him is yet to emerge in the public domain. I was also intrigued to learn what the other political leaders thought about him and to me, that was very interesting. Netaji has always been important to all of us and when someone takes so much effort and dedication to learn and present the same for us to appreciate — it does make for a very interesting and enriching experience. Undoubtedly a great learning experience for all of us
SHEFALI RAWAT AGARWAL, EHSAAS WOMAN OF KOLKATA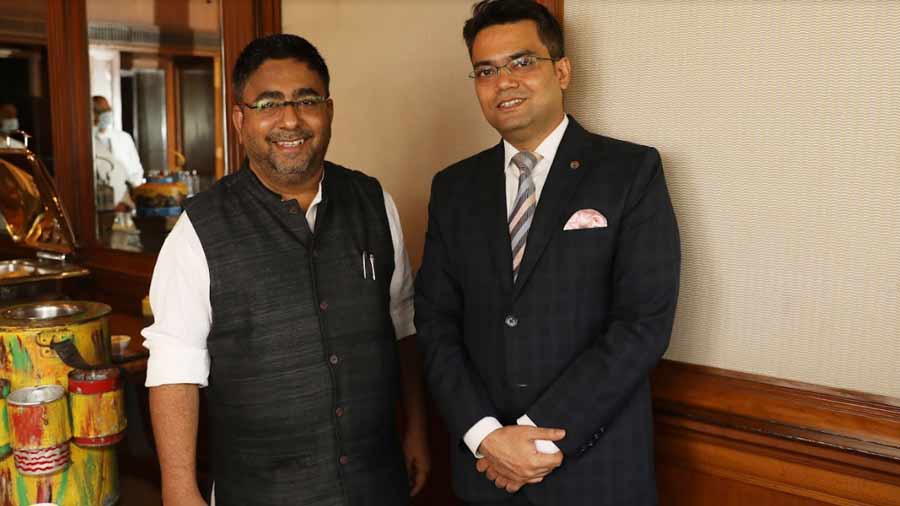 Farhan Khan (right) with Ghose
Yet another amazing session of An Author's Afternoon. It is always interesting to know more of someone that the entire nation holds in such high regard and seeing our Netaji in an unknown altogether new light is all the more special. Extremely delighted to have been a part of this intriguing episode
FARHAN KHAN, DIRECTOR SALES & MARKETING, TAJ BENGAL