The night of October 29 was 'Sunny Sunny' at Bishnu Bijoli Garden, what with DJ Sunny Leone in the house. Yes, you read that right. The Baby Doll star looking lovely in blue, made her first appearance as a DJ in Calcutta.
On her list at The Festive Edition in association with The Telegraph, were Bollywood tunes. And her fans danced their hearts out.
Local acts Akash Bhuwania, Jazzleen Kalra and Kunal Bose x Subhajit Saha also performed.
The night ended with DJ Sartek playing some electronic music.
The Telegraph dropped by.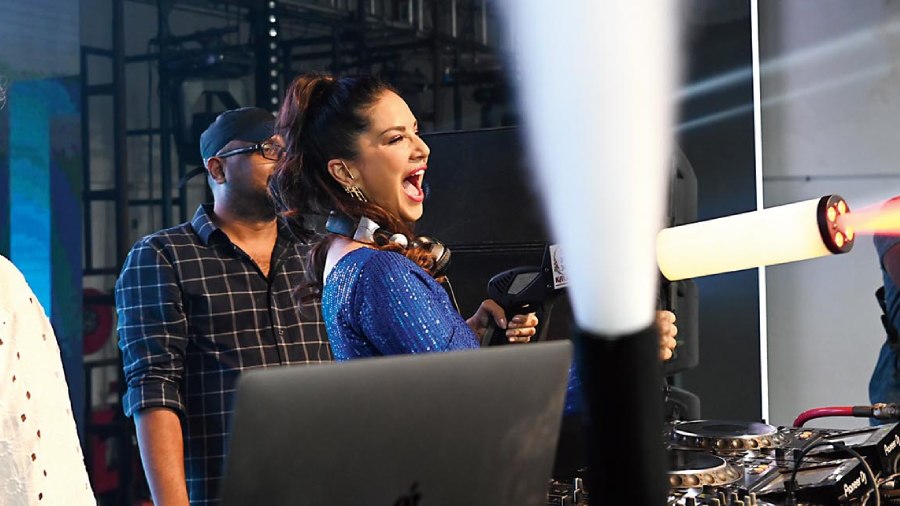 Who's that girl!
A flash of the steam gun for the audience and a kiss for t2! The audience saw Sunny Leone behind the console having a ball, a first time in our city. The actor, who is now touring with a new DJ act, entertained with her music and dance moves. "I feel great and I am excited to go out there and have some fun, play some music and dance. We have a one-hour set of all the greatest hits of now. We have created some really cool beats for this set. DJing is not something I thought I would ever do but it's turned out to be so much fun and we are travelling all over the world with it," she said before her set.
She played a number of Bollywood songs like London thumakda, Desi Boyz and of course Baby doll.
The other performers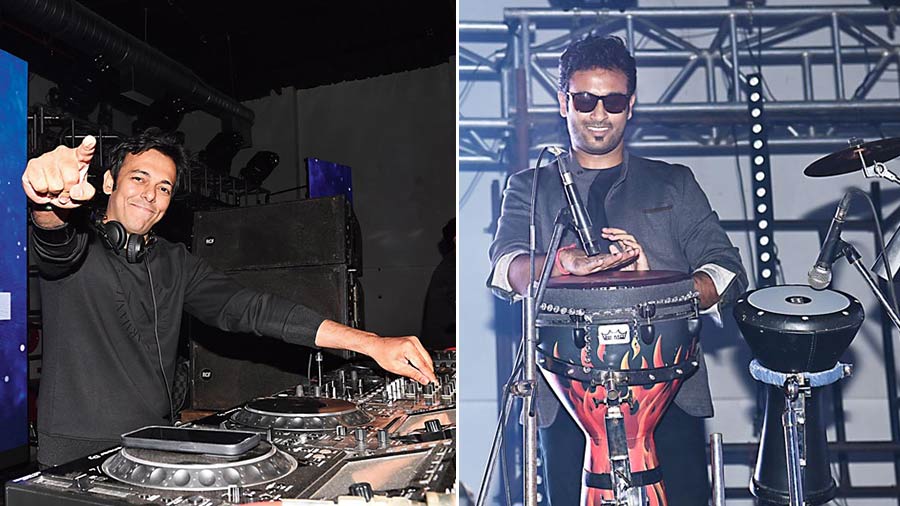 Kunal Bose (picture Left) and Subhajit Saha (picture Right) played percussion sets which included djembe, HandSonic, darbuka and dhol. "I started this quite recently and l've set done four gigs with this act as of now. It adds flavour to my set and in the past few months I've been thinking of different ideas. A percussion creates live sounds and he (Subhajit) also uses a sampler. We are still exploring the live act but it's coming out well. It's an entertainment package where he (Subhajit) also joins the crowd with a clip on mic," said Kunal.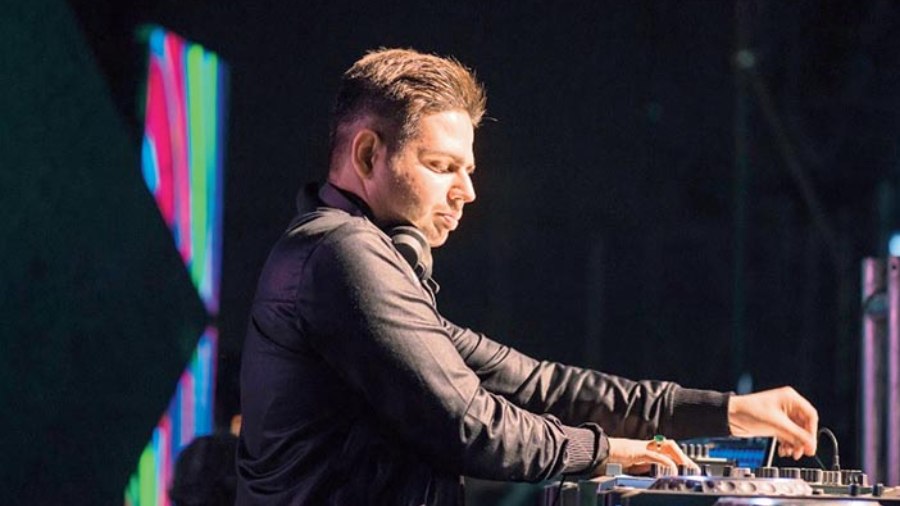 Electronic DJ Sartek was also a part of the line-up who played a later set. "The vibe of the night was up to the mark and all the credits goes to Espousal Events and to the people of Calcutta who turned up to spend their night with us at The Festive Edition. It was a great experience and I'm looking forward to more performances in the city," said Sartek.
DJ Jazzleen played one of the smoothest warm sets of the night. "The setup was really nice and the light and sound was set on a huge scale. The artiste line-up was great as well where Kunal Bose and others who have been in the industry for so long did a great job," she said. She started her set with some commercial house music and slowly moved into Bollywood.
Dance Dance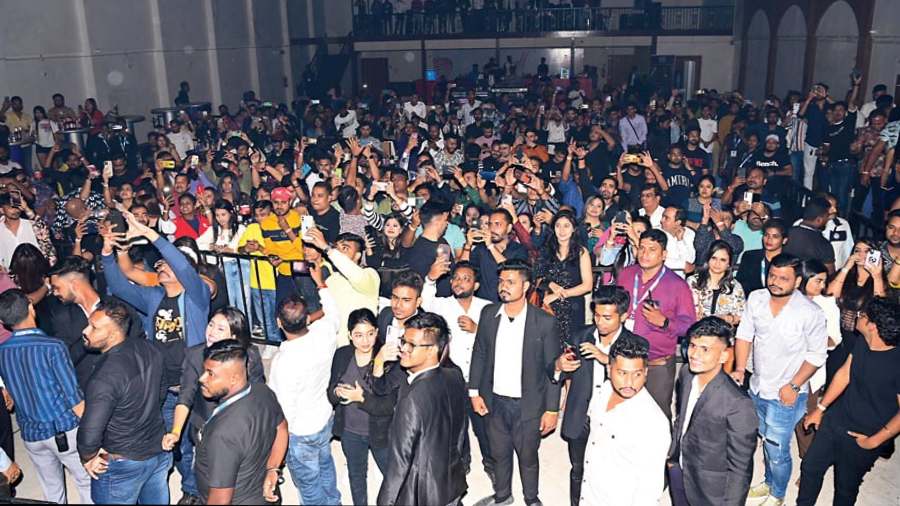 The audience could not get enough of Sunny Leone as she manned the console.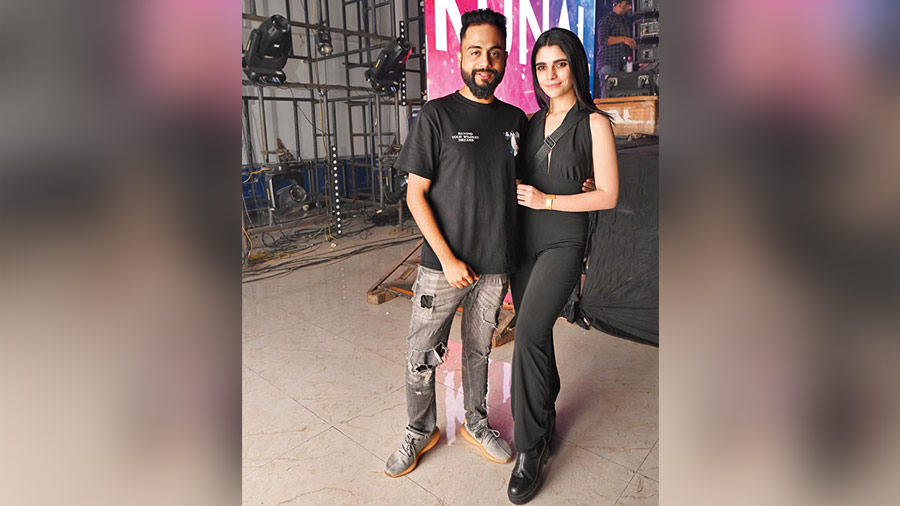 Shiladitya Bose aka Arcane dropped by with Sevina Kahlon. "I came to support my friends who got Sunny Leone to the city as a DJ for the first time. This is a huge step for them and I wish them all the best," he said.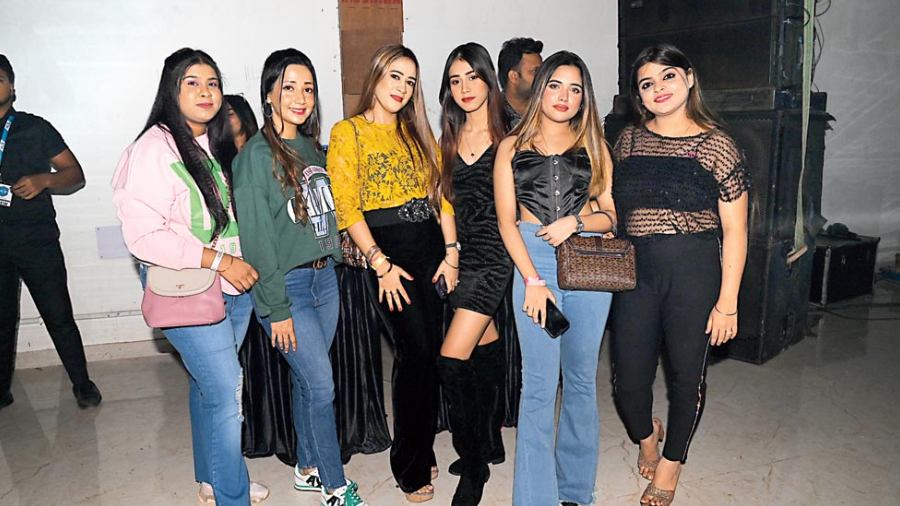 Bushra Ahmed (second from right) posed with her girl pals. "I enjoyed the event as I am a Bollywood fan. You could make out that this was Sunny Leone's first time performing but she really got the hang of her set later," she said.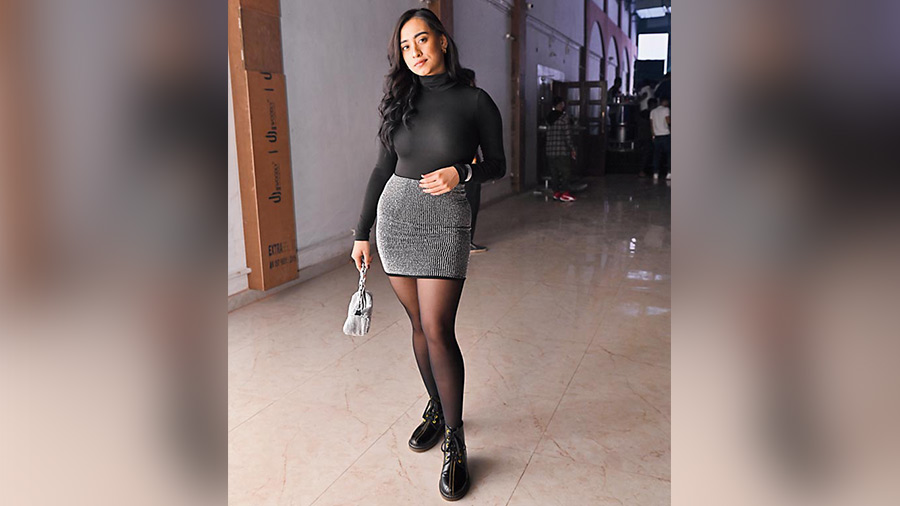 Maahi showed up in all black. Her metallic skirt, stalking and boots completed her look. Let's not forget that cute small bag!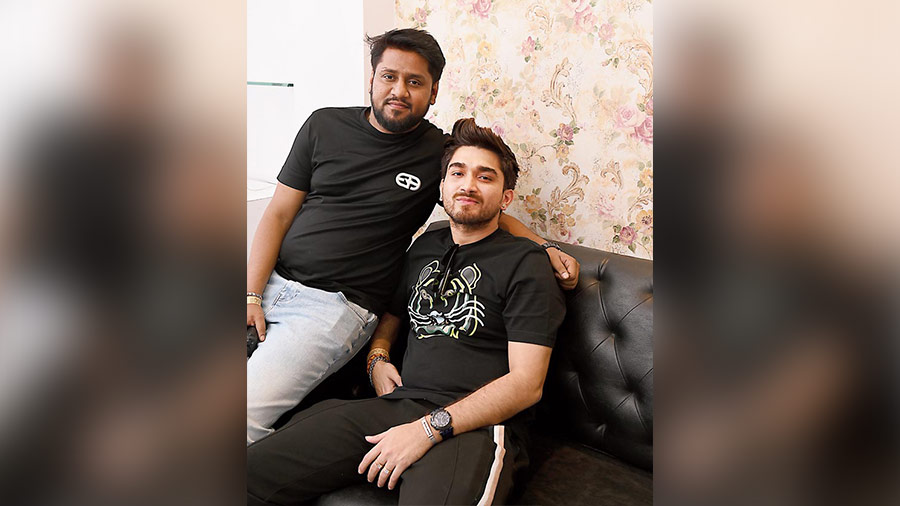 Organiser speak:
"It was wonderful to have Sunny Leone. She's played as a DJ elsewhere but in Kokata this was for the first time. It was a Bolly night with a multi-artiste line-up. She's gotten into her genre quite recently and we are already seeing a good footfall," said Rachit Singh and Masroor Shad (left), owners, Espousal Events.
Pictures: Rashbehari Das