A recent photography exhibition at Birla Academy of Art and Culture took visitors on a trip to France back in time in the 1970s when Paris was in the grip of a radical era of urban change yet life was good.
In the words of French consul general Didier Talpain, who inaugurated the exhibition, "Paris and France in the 60s and 70s were somehow places of happiness and leggerezza (lightness) as our Italian friends would say. Not everything was fine, but globally some sort of insouciance was floating in the air.
"The period of post-second WWII, which has been difficult for everybody, belonged now to the past. A new generation was born, which aspired to a sort of liberation, in the spirits, of the spirits, of the bodies. They wanted take advantage of life, of their lives…. The clothes and hairdressings of the young generation were astonishing: long hairs for men — the so-called Beatles style — and for both genders, very very large pants which were called ironically 'pattes d'éléphants' (elephant legs) because of their shape. They came in striking colours too."
A young Indian roamed the streets of this Paris, his Nikon F slung over his shoulder. As part of the fourth edition of Bonjour India, the festival of France in India, organised by the French Embassy and Institut Français, Alliance Française du Bengale hosted the exhibition that the young man, Parmanand Dalwadi, now of 82 years' vintage, clicked during his stay in the city for nine months.
AFB director Nicolas Facino described how Dalwadi had "captured the atmosphere, the everydayness of the city" through his observations — whether it was lovers casually strolling down the street or children returning from school.
Fifty of these photographs were displayed at the exhibition (till July 2), showcasing, as Facino said, "the simple lives of the French people in the 1970s, where every photo has a small story behind it".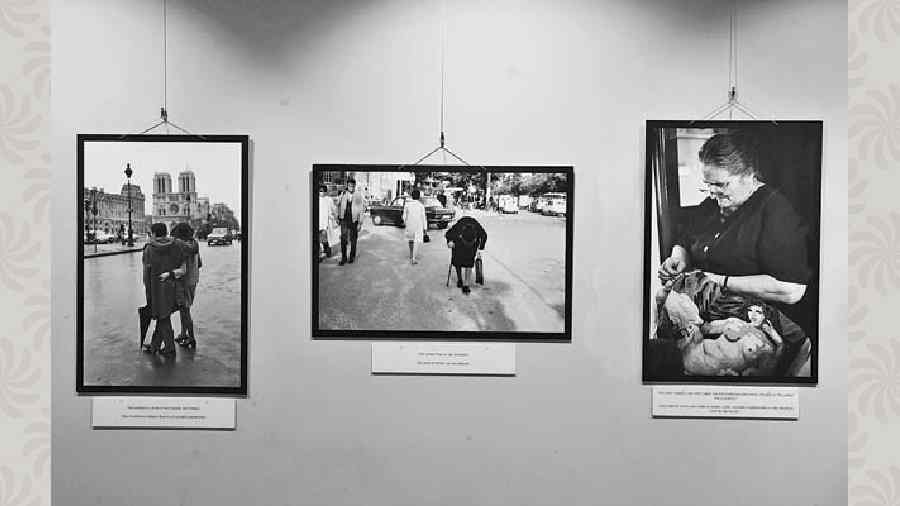 Some of Parmanand Dalwadi clicks
Dalwadi, a resident of Ahmedabad, was present for the inauguration of the exhibition. As the visitors browsed the black-and-white frames, the veteran lensman was happy to respond to queries. "I had not planned any of these pictures. During my Europe stay, I walked through different cities — Rome, Frankfurt, Paris.... To all my fellow photographers, I'd say make a habit of walking. It has two benefits — you stay healthy and you get such moments to capture," he told several photographers who came to compliment him.
Magali Couffon de Trevros, a French photographer on a visit to Bengal to click the Sunderbans, commented on the strong influence of celebrated French photographer Henri Cartier-Bresson in many of the photos.
Parmanand Dalwadi, French consul general Didier Talpain and Alliance Française du Bengale director Nicolas Facino at the inauguration of the show
Dalwadi had indeed learnt his craft first hand from the master lensman. "I met him (Cartier-Bresson) when he came to India for the fifth time and travelled with him to Kumbh Mela in 1965. We spent four-five months together. He felt I needed some kind of training. When I got a scholarship from Ford Foundation, my institute (National Institute of Design) informed him. He asked to send me over. Five people — Robert Capa, Henri Cartier-Bresson, George Rodger, William Vandivert and Dawid Szymin (also known as Chim) — had formed a photography society called Magnum Photos. He placed me to work with Pierre Gassmann (founder of Pictorial Service, soon dubbed Picto)," Dalwadi said.
Dalwadi had joined NID for a post-graduate degree in visual communication in its formative years, in 1963. "Few people were there then. I was placed with a German professor from ULM School of Design, who had come to teach. We had to calculate the focal length required for the format of the film using the Pythagoras theorem. You had to be educated to learn photography."
Australian consul general Rowan Ainsworth at the show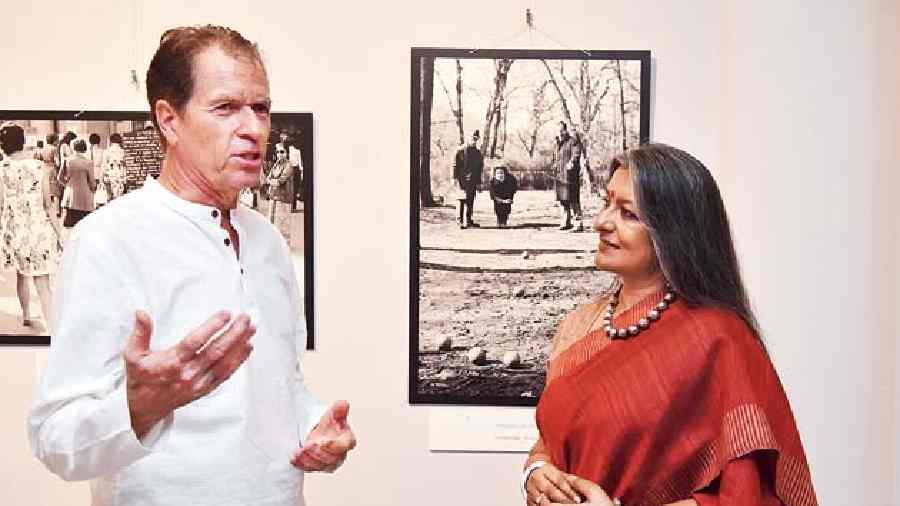 German consul general Manfred Auster converses with Nandita Palchoudhuri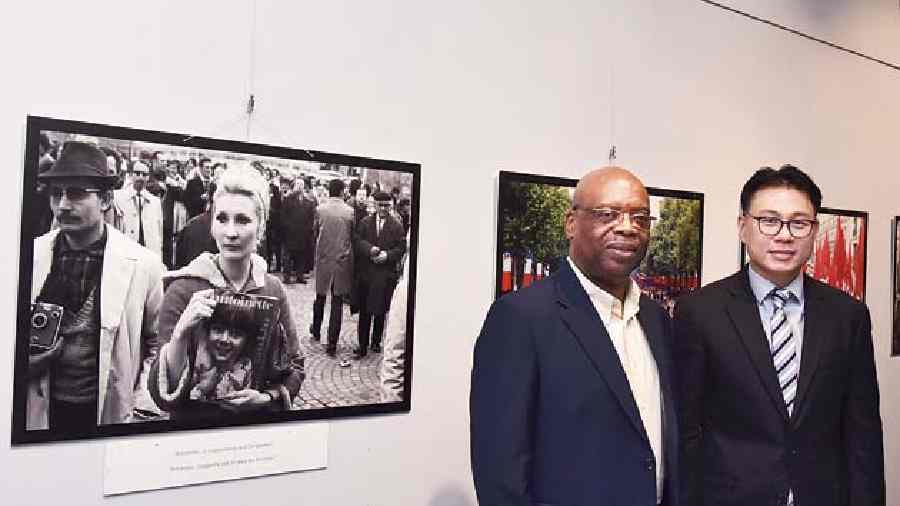 Thai consul general Acharapran Yavaprapas and Japanese vice consul Risa Tamura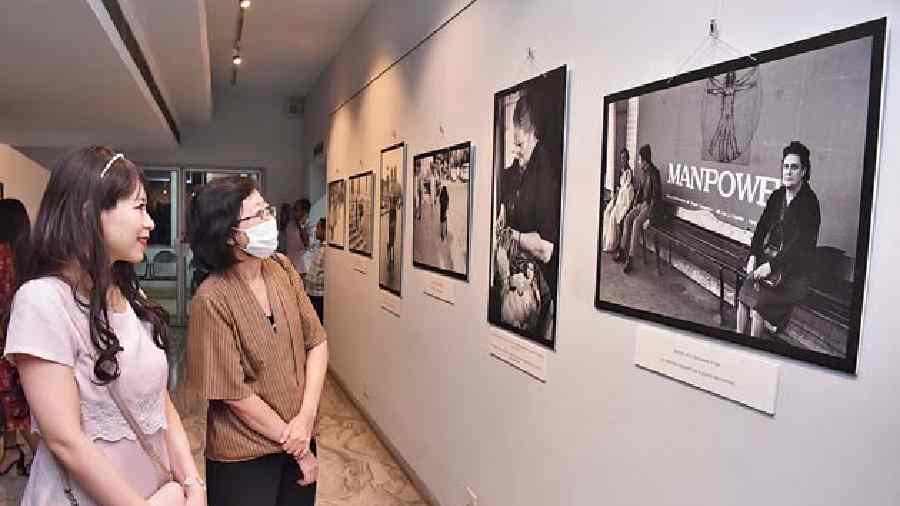 British deputy head of mission Yemi Odanye with Thai consul Pichaya Lapasthamrong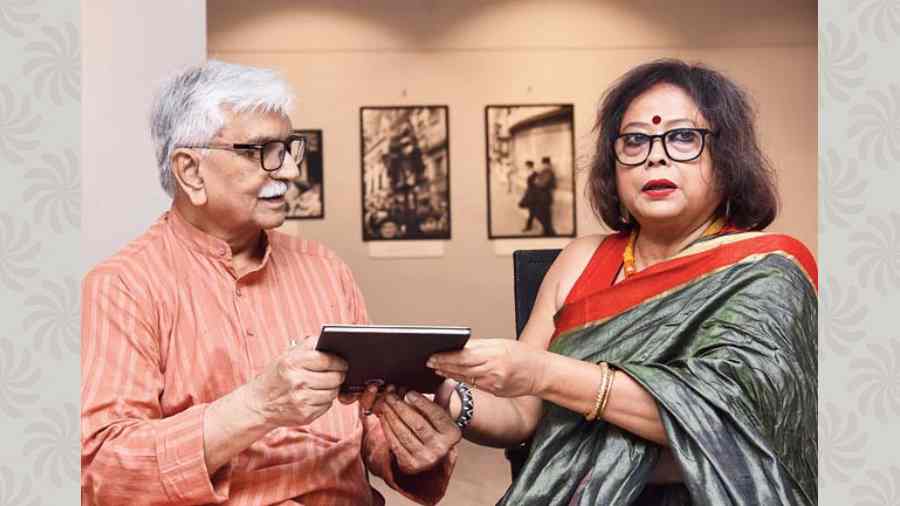 Parmanand Dalwadi with the Birla Academy curator Sikha Roy
When he got the Ford scholarship, he could choose where he wanted to go. "Since all the artistes were in Europe, I wanted to go there. For 15 months, I travelled across Switzerland, Germany, Italy, Holland, England and, of course, France." He spent about nine months in France, focusing on people — what they did, how they lived…. He points to subjects that caught his eye, like an old lady knitting in a tram. "An old lady creating something bright and new. That contrast made it worth a shot."
In those days, photographers had to be careful with what they chose to click. "I would have been happy to click 5,000 photographs instead of the 50 you see here. But camera films were costly. The scholarship did not cover study material. So I spent too much on films, I would have had to go hungry."
He was working with Magnum Laboratory. "I was a graduate in fine arts. So I had to learn the technical part of photography."
From the Bastille Day parade on July 14 to demonstrations on Labour Day on May 1, the photographs on view at the exhibition cover several occasions. Then there are candid moments like two lovers in front of twin towers, an old lady bent over... He has a caption for each shot.
Dalwadi, who worked for 16 years with NID and later set up his own studio, became the president of Alliance Francaise Ahmedabad for two terms.
The exhibition is traveling across the country as part of Bonjour India. After Pune, Mumbai, Delhi, Chandigarh and Hyderabad, Kolkata was the sixth stop for "Dalwadi: An Indian Lens on France". Asked if he was aware how Paris has evolved since then, he smiles: "I never returned to France since that trip."
Pictures: B. Halder