Mudar Patherya, CEO at Trisys and a CSR columnist, hosted an intimate gathering this International Women's Day at Scarlet, a cafe lounge in Auris Hotel, an event that lasted less than two hours. But despite the short duration, it left the audience reeling from one realisation – heroes walk amongst us. And they're not who we think they are.
Patherya is an interesting man. During his career, and outside of it, he's met people from all walks of life, collecting them as he went. Young and old. Poverty-ridden and affluent. The speakers stood as testimony to that.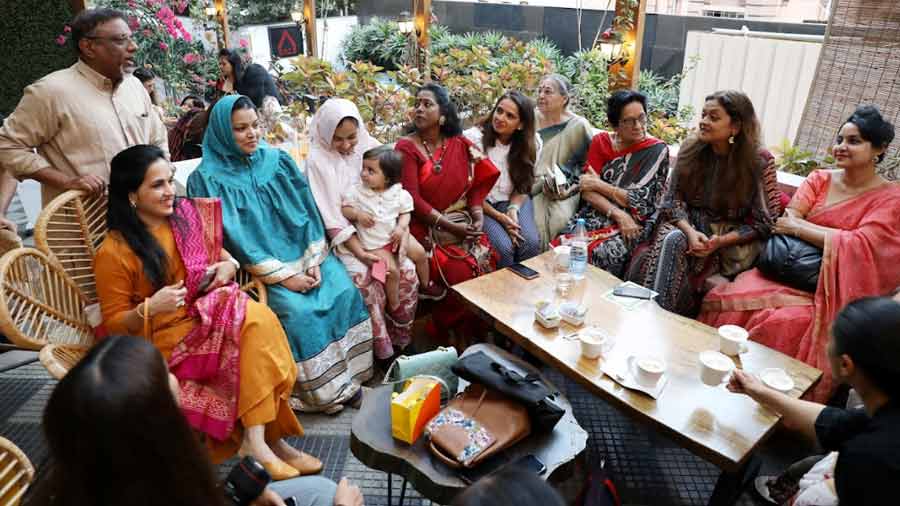 Mudar Patherya with the group
Arijit Sen
These were the stories by nine women that afternoon, all inspiring tales that left you in awe of the person on the other side of the podium. 
We began with the story of Moyna Pramanik, an acid attack survivor. At 13, Moyna was a happy-go-lucky young girl, living life as she was told. At 16, she was a domestic abuse survivor who had been doused with acid and kerosene and set on fire. 
The perpetrators of this crime were her husband and mother-in-law. Funnily enough, Moyna's marriage was a happy one for the first two years. Moyna's parents were more than happy with her marriage, there was no dowry involved. After all, it was this man's third marriage. Things were hunky dory until Moyna gave birth to a daughter, sealing her fate. 
Moyna's in-laws immediately glommed on to the fact that they had made no money from Moyna's marriage and now, they wouldn't make any from her childrens' either. After mistreating her for months, they found solace in pouring acid on her face. Not satisfied, they poured kerosene on her and set her on fire.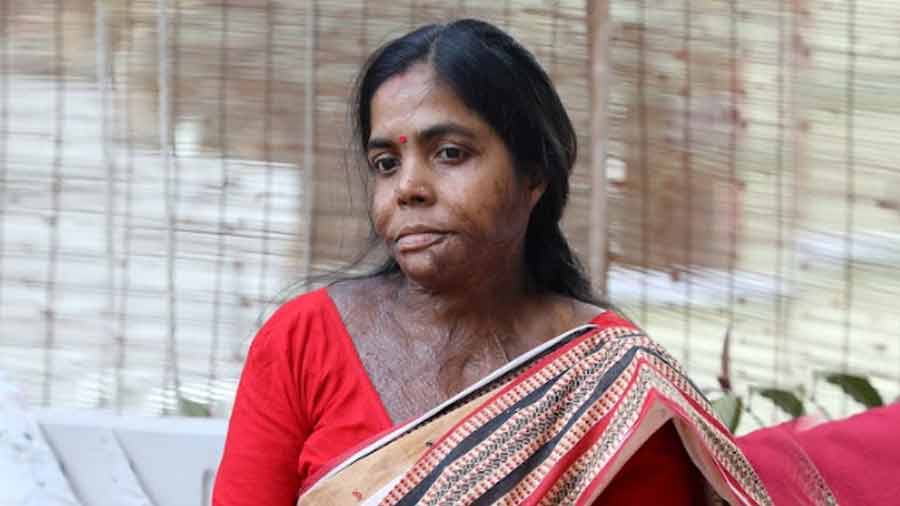 Moyna Pramanik
Arijit Sen
What happened to Moyna after that? Her mother-in-law and husband were arrested, but Moyna failed to receive any financial help from the government. The reason? Moyna's father filed a complaint saying his daughter was a kerosene attack victim, and failed to mention the acid.
Being burnt alive wasn't grounds for reimbursement. Her daughter grew up, but killed herself at 14, not able to withstand the constant jibes from society and what her father did.
Cut to today, Moyna has completed her schooling, lives with her parents and works as a mid-day meal chef at an open school. The pandemic put a pin on her income for a while, during which time she worked as a cook in several households. She's been through hell, but she rarely isn't smiling.
Pooja Jain, a marathon runner, is up next. She was living a normal life as a housewife in a big family when life happened. Diagnosed with varicose veins, Pooja was told she had to lose weight and get fit immediately if she wanted any relief from the blinding pain that she was experiencing. The problem was she was already fit, clocking in at an average body weight of 45 kgs.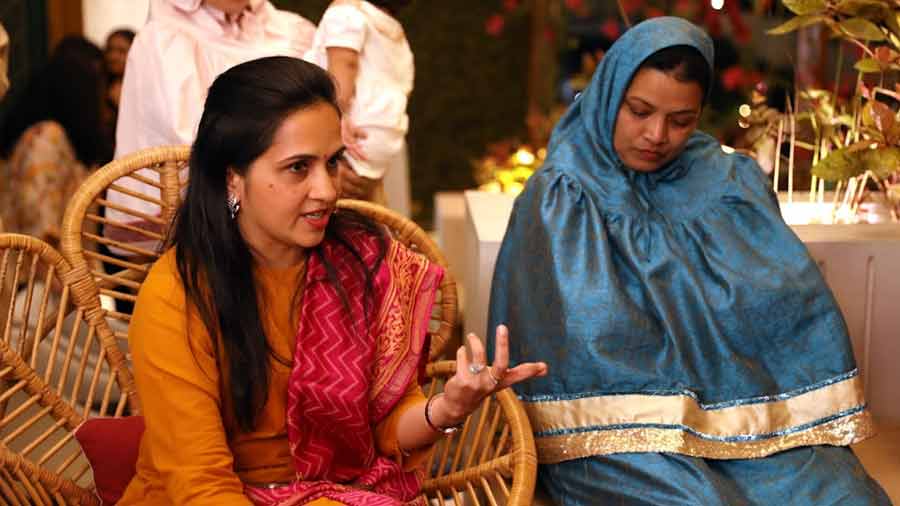 Pooja Jain (left) and Alifya Sonaseth
Arijit Sen
She joined her husband, who was training for a marathon at the time. Gradually building up endurance, she participated in the half Ironman triathlon in the next few years. The rules of the triathlon's rules were simple: 1.9 kms of swimming, 90 kms of cycling and 21.1 kms of running. She contracted Covid during the pandemic, but is quickly bouncing back. Her next goal – the full Ironman triathlon.
Hena Nafis also spoke at this event. A leading nutritionist, she is perpetually learning – a trait she attributes to her mother. She's heading to the US soon, where a big opportunity awaits her.
Malvika Periwal spoke at the event with the help of her sister. A renowned photographer with global clients, she beat all the problems that come with hearing impairment to achieve great success. Her pictures speak for themselves.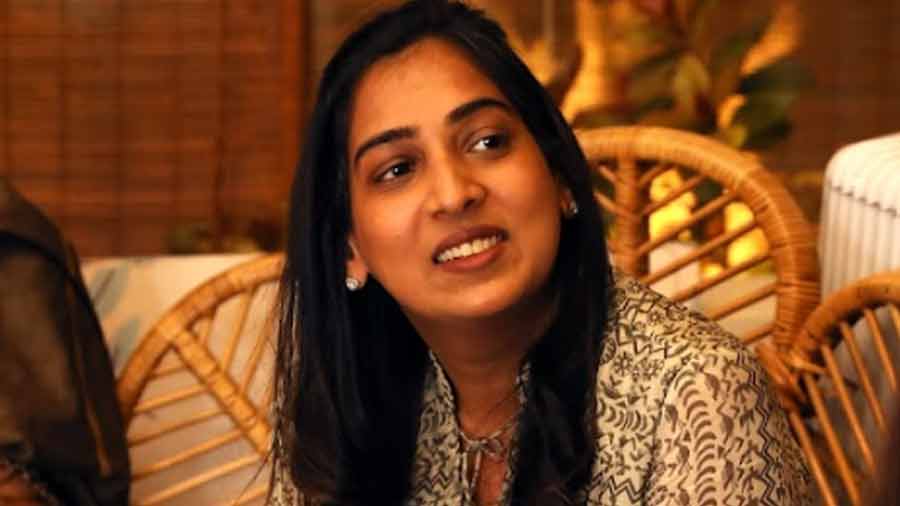 Malvika Periwal
Arijit Sen
Alifya Sonaseth is the mother of an adult suffering from cerebral palsy. She was worried sick about how society would receive her child in the initial years. Today, she states honestly, "He's my reason. You know how everyone needs a reason, a purpose in life? He's my purpose, he's my reason."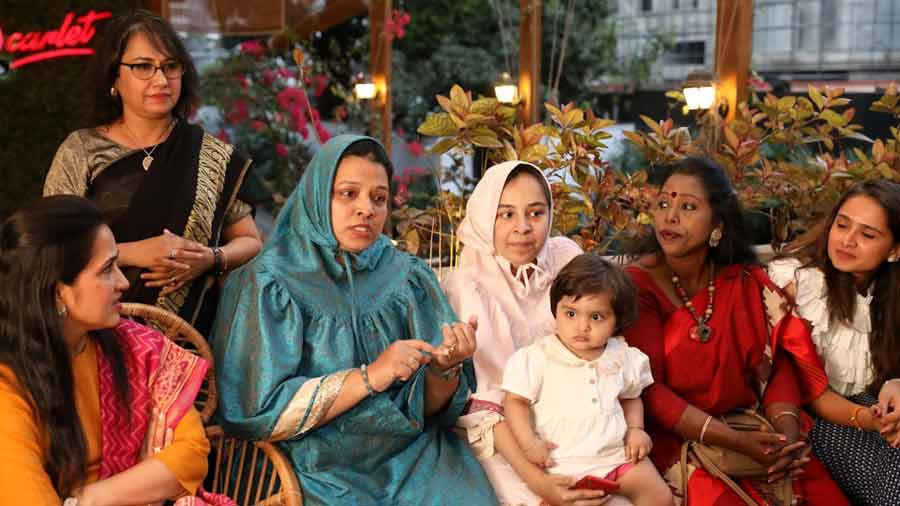 Alifya Sonaseth (in blue) makes a point
Arijit Sen
Sulata Mukherjea could have a whole book written about her. She sold her house in Southern Avenue to move to Selimpur. Why? To free up funds that she needed to be able to keep feeding the ducks at Rabindra Sarobar, as well as countless dogs. Patherya bought over a hundred ducks for Rabindra Sarobar Lake, which Sulata kept feeding without his knowledge. When he found out, he started wiring money to her account every month – he funds her, she feeds them.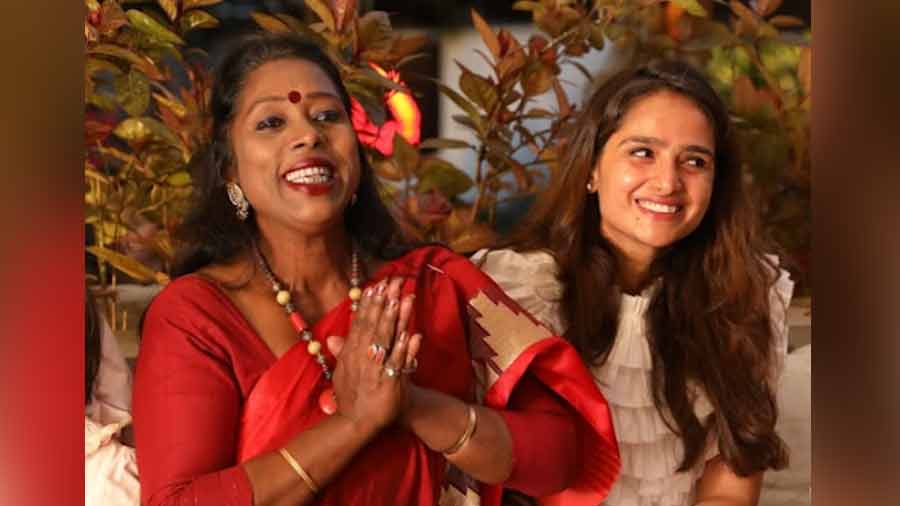 Sulata Mukherjea
Arijit Sen
Kanta Verma is the life and soul of every party, like she was at this gathering. She's extremely personable, well-read and funny. Despite her efforts, she was refused a formal education, but shines nevertheless.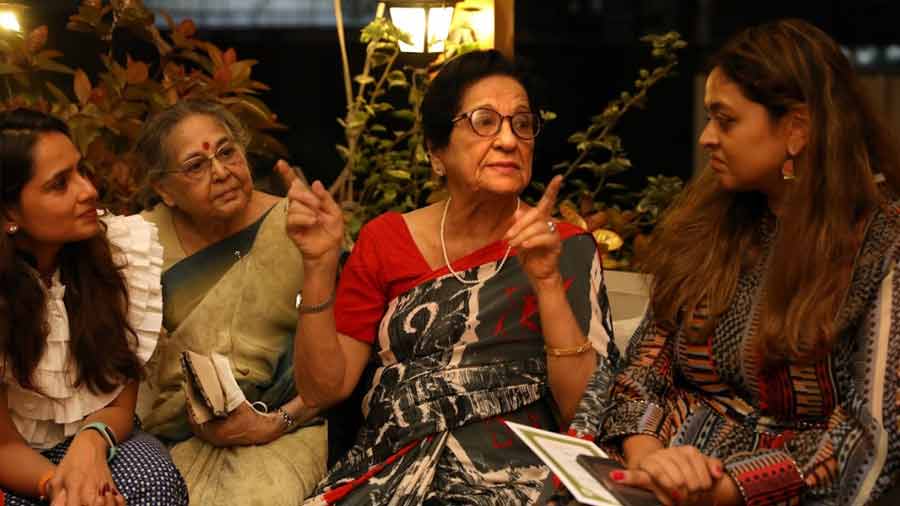 Kanta Verma (centre)
Arijit Sen
Patherya says, "They are remarkable people. I encounter such people in everyday life, I know and write their stories. Hearing them talk is therapeutic and sobering at the same time."
Jointly curated by Mudar Patherya and Fun Pickle, the evening beautifully showcased how far we've come, and how far we still have to go