Animals at large
Few companies raise the bar on workplace morale, welcoming employees' furry (and feathered) friends into the office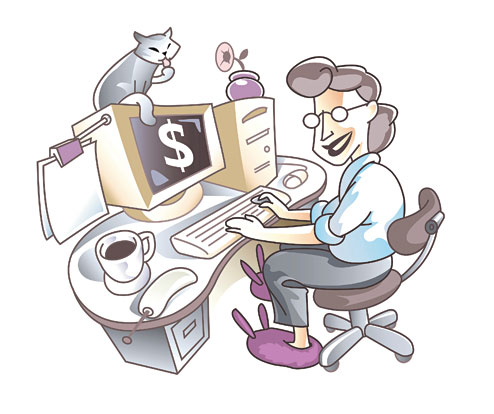 ---
---
If you are a manager of cats, you can find yourself in various places. The first is Catfood Inc., a provider of delicacies for kittens. On the other hand, you may well find yourself as the breeder of a whole family of felines, the purrier and the furrier the better — a lot of ocelots, as it were. But, the prime use is for machinations in the office. Think of the sinuous beauty; who only has to wag a tail to find men jumping his way. (Strangely for some reason cats are never associated with men unless they happen to belong to a pride.)

Or, for that matter, the lissome lassie (animals take a major share of the story). Says Slate magazine: "Don't bring your dog to work. Pet-friendly policies are growing more popular among employers, but they're often implemented irresponsibly."
Suppose you had a cat in the office, worse still, you had mice. You could possibly set up a breeding match with your neighbour in the next cubicle. But when they start nuzzling the CEO's moustache, there could be hell to pay or a lion bearded in its den.

Registered psychologist Sara Chatwin, from MindWorks, says there is evidence that shows the presence of pets is calming. "That's why they have been introduced into some resthomes."

Jane Kennelly runs Frog Recruitment. Kennelly says having animals in the workplace helps reduce stress, lowers employees' heart rates, lifts morale and boosts engagement. "It brings that enjoyment and levity to the workplace and ultimately increase productivity."

A restroom, by the way, does not refer to conveniences; one would normally have expected them to be pee-stops for canines on the loose.

The world is full of human beings of this sort. There is a third classification however; one who is in support of neither but prefer one or the other. Who'd want to live with a carnivorous cat or a dangerous dog or dinosaur? They apparently do so in offices. Some grace a Mrs Cuddly Poo who likes a Kitchy Koo nestling in her waste paper basket. She's always at odds with her cousin, the Chihuahua, poking its nose through her boss's waste paper basket. (Until she gets promoted, that is.)
But the Chihuahua can well hold its own. What is small is normally sleek and considered female. If we are to believe Kipling:

When the Himalayan
peasant meets the he-bear in his pride,
He shouts to scare the
monster, who will often turn aside.
But the she-bear thus
accosted rends the peasant tooth and nail.
For the female of the species is more deadly than the male.

As more women join the workforce in the future, are we destined to a life of catfights? Take a break — every dog is supposed to have its day, except for pariahs the "popular" breed in India.

PET FARM

Famous animal characters

♦ Macavity
♦ Mephistopheles
♦ Mungojerrie
♦ Tom
♦ Jerry
♦ Scooby-Doo
♦ Barney
♦ Rumpleteazer
♦ Bustopher Jones
♦ Grizabella
♦ Goosebumps