Woman consumes poison after being branded a witch
The victim, working as a sahiya in Chatra, alleged she was beaten up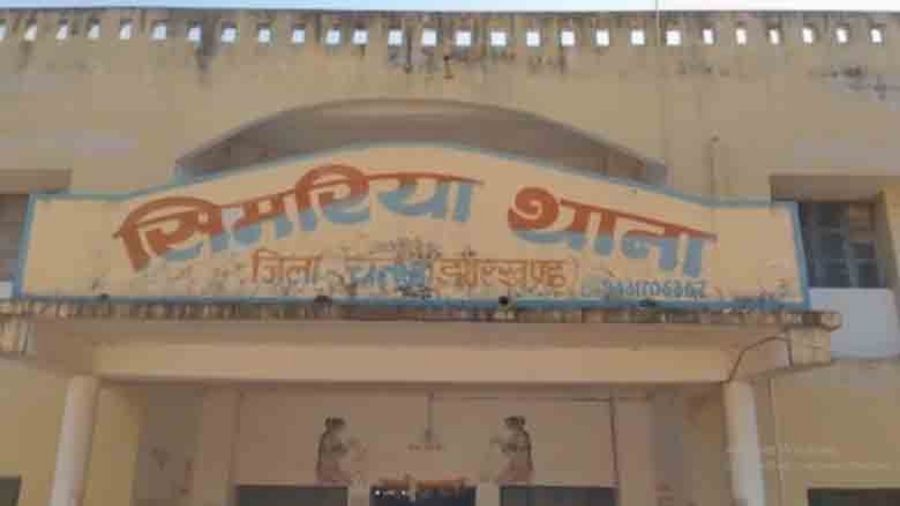 Simaria police station.
Picture by Vishvendu Jaipuriar
---
Published 10.03.21, 06:09 PM
|
---
A woman was rushed to the local hospital when she consumed poison on Tuesday, after being branded as a witch and beaten up mercilessly on Saturday at the Manatu village of Simaria block in Chatra on orders of a panchayat.
The victim, working as a sahiya, was blamed by a group of locals for every other incident that took place in the village, following which five men beat her up despite pleading for mercy, she said. Villagers present at the scene remained mere spectators as she suffered, the woman alleged.
Following this incident, the woman consumed poison under mental pressure on Tuesday night. She was rushed to a local hospital, while her family complained to the Simaria Police about the matter.
The police have lodged FIR against seven persons and are conducting raids to nab the culprits, officer-in-charge Gobind Kumar said.
However, some villagers alleged that the victim was making an issue out of a small incident of scolding, and denied that she was beaten up. 
"She was creating trouble for us due to her rough nature and so we scolded her, asking her to live peacefully in the village," they said.
The police said they are investigating the case from all angles.