With medals in her bag, national level archer now sells ground nuts and 'pakodas'
Mamta Tuddu unable to go back to academy in Ranchi for training to support her family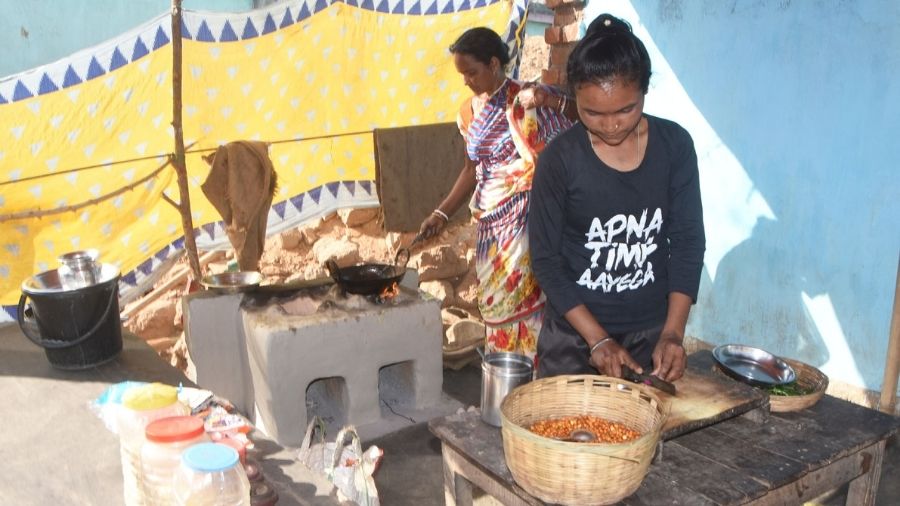 Mamta Tuddu looks after her shop along with her mother, at Damodarpur village in Dhanbad on Friday.
Picture by Gautam Dey
---
Dhanbad
|
Published 26.02.21, 07:05 PM
|
---
National level archer Mamta Tuddu, a gold medal winner in junior and sub-junior levels in 2010 and 2014, is compelled to sell grocery items at her village in Damodarpur in Dhanbad amid heightened poverty due to the Covid-induced lockdown.
The 23-year-old alleged the insensitivity of the concerned authorities and red tapism of the system, which added to her present condition.
Mamta, daughter of a retired BCCL employee, was undergoing training at Center of Excellence for archery in Ranchi from 2018. She returned to her Damodarpur residence during the lockdown after her academy closed but could not go back due to economic constraints.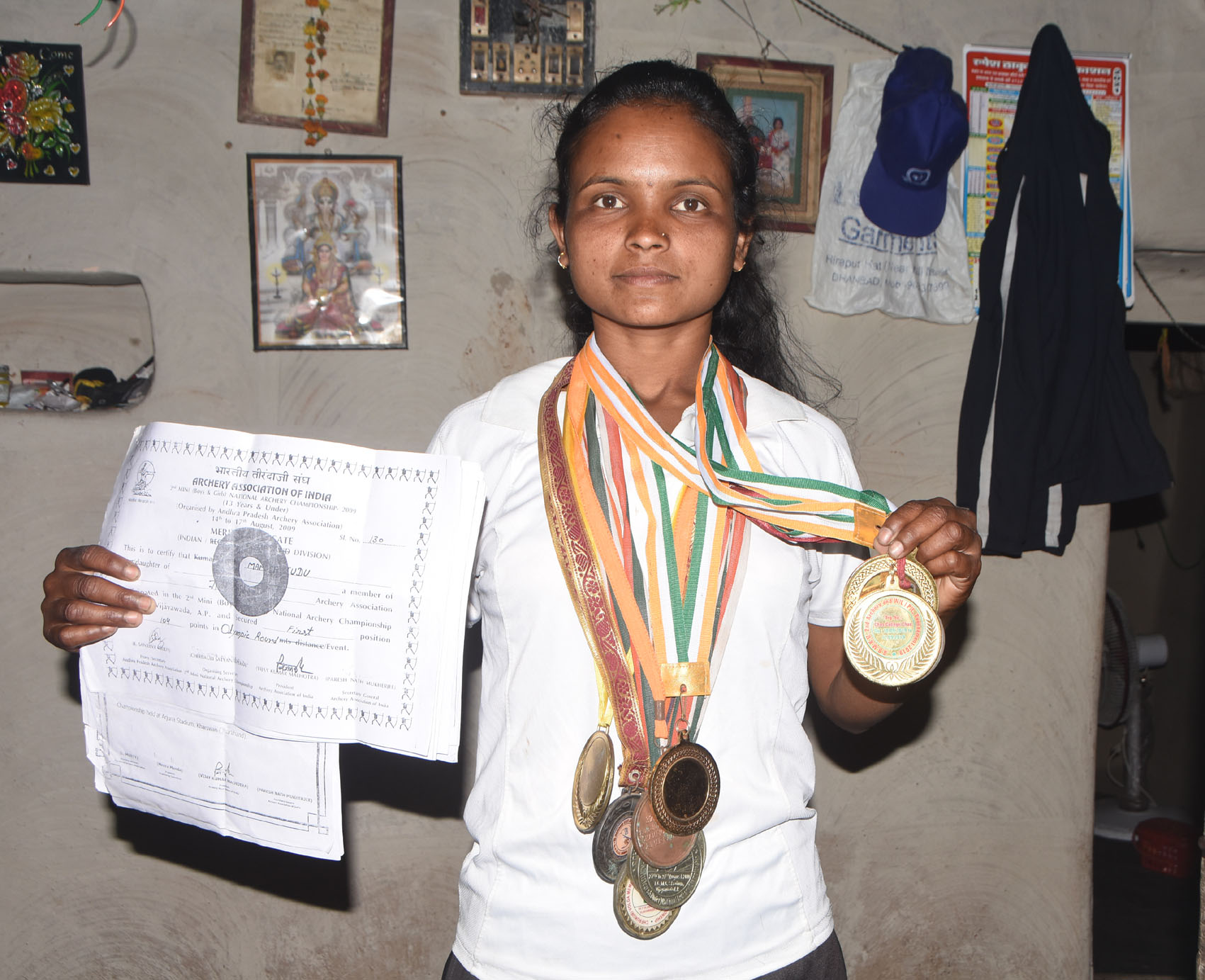 "I am the eldest among the seven brothers and sisters. All of my younger siblings had to quit their studies midway as my father's pension is yet to start. So,our family is totally dependent on the income from the  makeshift shop where we sell items like roasted and sprouted grams, pakoras, rice flakes and other such items," Tuddu said.
Divulging more details the archer said she decided to stay back at home with her family to support their income when she returned from Ranchi.
"I am still playing at the senior level but need government support for sustaining life" said Tuddu, who won several bronze medals at various championships, apart from securing the top spot twice.
Md Shamshad, who was her coach at the Tata Steel Jharia Division Feeder Center from 2009 to 2011 said, "She was one of the most talented archers of our centre. In 2010, she had participated in the Mini National Archery Championship held at Vijayawada."
"I had lost contact with her but we recently met. When I came to know that she is compelled to sell grams and Pakoras at her village to support the family income, it hurt me" said Shamshad.
District Secretary of Dhanbad Archery Association, Jubair Alam said, "Though no application for any financial assistance has been sent by her or her father, we will visit her on Saturday and find out the reason for penury and try our level best to extend help to her."