Winter holiday rush at Betla, Netarhat
HOTELS CHOCK-A-BLOCK WITH MORE SIGHTSEEING OPTIONS ON TOURIST MENU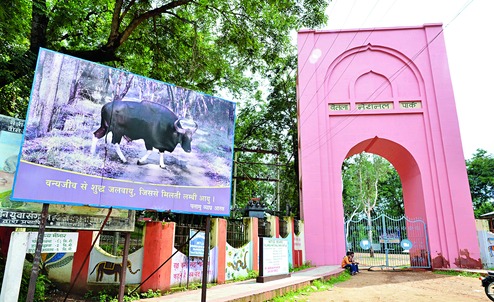 ---
Ranchi
|
Published 11.11.17, 12:00 AM
|
---
Ranchi: Were you planning to spend your winter holidays at Betla or Netarhat? If you haven't made up your mind yet, it may be too late now.
According to tourism department's online booking portal jharkhandtourism.gov.in, the hotels, guest houses and tents in Netarhat are fully booked between December 22 and January 10.
A large number of people are also expected to visit these two places - that never slide off the favourite list - around Statehood Day on November 15.
"People here have started to realise the importance of tourism in their economic growth. Online bookings have made the job easier for both the tourists and hoteliers, but cashless transactions are still not available at most of the places. In Netarhat, many have turned a portion of their residential buildings into guest houses. The forest department too has renovated its old guest houses," Betla-based hotelier Md Hasib said.
Tourist guide Md Usman said earlier Betla National Park and the sunrise and sunsets at Netarhat were the principal draws for the tourists. Now, people like to explore the nearby waterfalls, the banks of Koel rivulet and Palamau fort as well.
A nullah intersecting the state highway linking Betla with Netarhat at seven places have turned into a popular selfie zone. "Visitors stop at almost every point to take selfies and photos and update their Facebook status. Earlier, people used to simply cross over these places, that are no less picturesque than some of the favourite tourist spots in Nepal and Bhutan," Usman added.
Rajiv Ranjan, the general manager of Jharkhand Tourism Development Corporation, said the accommodation problem in Betla had been solved after his organisation regained the custody of one of its old guest houses that had eight rooms.
He claimed that the problem of water supply in the hotels had been addressed and JAP-IT had been asked to install CCTV cameras at strategic locations.
"In Netarhat, we have introduced tent accommodations for the first time this year. There are 20 tents and most of them remain occupied on weekends and holidays," he added.
Latehar SP Dhananjay Singh said special attention was being given to the security of tourists. "No major incident has been reported in the recent months. We regularly patrol the areas that were inaccessible earlier."