Wife, lover and friend lynched in Gumla
Superintendent of police, Gumla Hrudeep P. Janardhanan said that two separate FIRs have been lodged in the case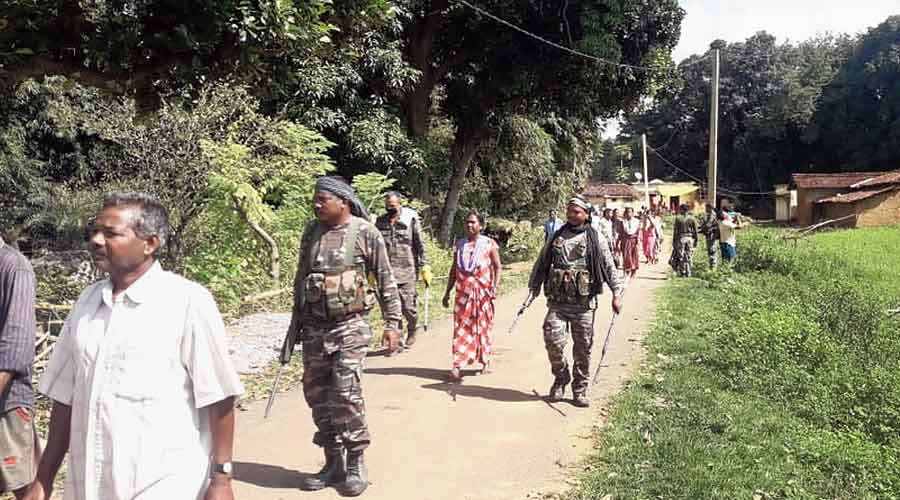 ---
---
Mob lynching raised its ugly head in less than 24 hours again in Jharkhand's Gumla district on Monday late night.
Barely, a day after a 32-year-old former Maoist Sandeep Tirkey with criminal antecedent was lynched by villagers at Tesera village under Sadar police station of Gumla on Monday, police on Tuesday morning recovered four bodies, including a woman at Derengdih village under Raidih police station in the same district, with three of them being lynched by villagers over illicit affair.
Sources in the Raidih police station informed that bodies of the three lynching victims were lying in the courtyard of Marianus Kujur. The body of Marianus was lying outside the house.
"We were alerted by the eldest son of Marianus, aged 12-years that two men along with their mother (Neelam Kujur) were strangulating their father in their house at around 10.30 pm. We rushed to the spot and found the three of them near the body of Marianus Kujur. We knew that she (Neelam) had an illicit affair with a man. We tied up the men and started beating them who then confessed that they had hatched a plan to murder Marianus on the advice of Neelam Kujur. Both the youths were from neighbouring Simdega district. We started beating three of them and killed them and in the morning informed police," confessed Abraham Kujur, younger brother of Marianus Kujur to the police.
Police sources also revealed that villagers have informed that in the past few months there had been fights between Marianus and his wife over her extramarital affairs.
"Villagers claimed that there had been fights between the couple on several occasions as Marianus suspected his wife of having an extramarital affair while he was away working in a private company in Pune. He had returned last year and got suspicious of his wife after seeing the youths visit his house and had beaten up his wife. The wife had then hatched a plan to kill her husband with help of her paramour," the sources said.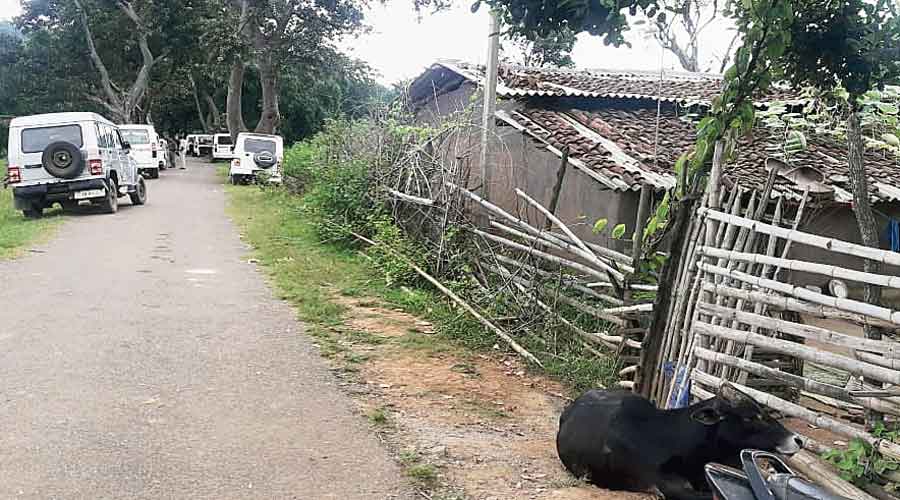 Superintendent of police, Gumla Hrudeep P. Janardhanan said that two separate FIRs have been lodged in the case.
"We have filed two separate FIRs in the case. While a brother of murdered Marianus has lodged a case against Neelam and two youths from Simdega for strangulating to death Marianus. On the other hand, another FIR has been lodged by administration against unknown villagers for beating to death the woman and two youths aged between 28 and 30. We have sent all the four bodies for post-mortem and will soon be identifying villagers involved in the incident. We will also try to arrange for compensation for orphaned children from the government who are now staying with their uncle," the SP said.
The senior police official confirmed of the illicit affair as the motive behind the murder and the subsequent lynching.
"Marianus's wife had an affair with one of the youth identified as Sudeep Dungdung a resident of Kersai thana in neighbouring Simdega district and yesterday night had conspired to kill her husband with help of her paramour who had come along with another youth Prakash Kullu from Simdega on a bike. The villagers got alerted somehow and gheraod the house and beat to death the two youths and the woman," informed Janardhanan.