Wheelchairs go off Ranchi shelves
Sellers run out of stock as the administration has bought over 600 of them for disabled voters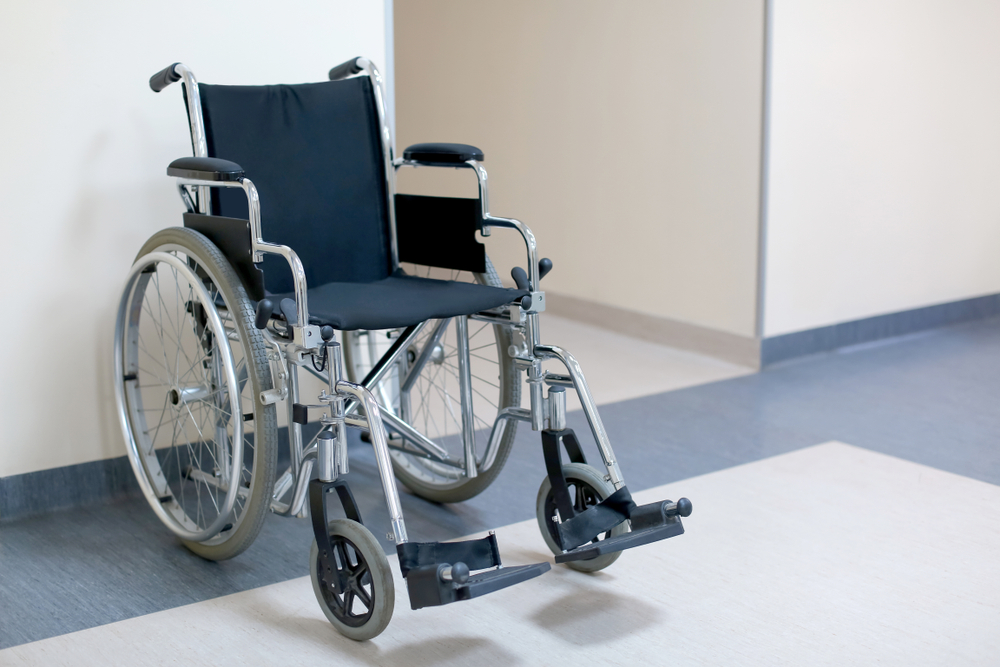 Most of the wheelchairs are brought from Mumbai or Delhi and have a minimum price of Rs 4,500
(Shutterstock)
---
Jamshedpur/Ranchi
|
Published 23.04.19, 06:41 PM
|
---
Need a wheelchair for your ailing parent or a relative? Get ready to wait for at least a week before you can lay your hands on one in Ranchi.
Almost all the 11 leading surgical equipment stores in the capital are running short of wheelchairs as the administration has bought over 600 of them for disabled voters under Ranchi parliamentary constituency which goes to polls on May 6. In all, there are 2,375 polling booths in the constituency with 9,859 disabled voters.
Surgical Mart, a leading surgical retailer, located at Booty More currently does not have a single wheelchair.
"We are facing a crisis after the administration bought all our stocks for the election. At the moment, we do not have a single piece. We hope to get fresh stock in a few days," mart owner Ajay Arya said, adding that on an average five wheelchairs are sold daily.
Sellers say the worst sufferers are patients who desperately need the wheelchairs for mobility. "Most of the disabled have their own wheelchairs as they purchased it long ago. People who have recently become paralytic or are too weak to walk are the worst sufferers currently. At the moment, I have only two wheelchairs left which will be sold by the end of the day. After that, we will have to wait for nearly a week to get the fresh consignment," said Saurabh Kumar Roy, proprietor of Sudhir Surgical at Plaza Chowk on Hazaribagh Road.
Most of the wheelchairs are brought from Mumbai or Delhi and have a minimum price of Rs 4,500.
Patients' relatives have no option but to wait for fresh stocks. "I have no option, but to wait for a week to get a wheelchair for my elderly mother, a renal patient, who returned from the hospital on Saturday. I have been to three surgical stores, but none of them has even a single wheelchair left," said Dulal Bose, a resident of Kanke Road.
After the poll panel directed the district election officers to arrange wheelchairs for the disabled in all the booths, the district administration asked the block development officers to procure at least two wheelchairs in each panchayat.
"We have 18 blocks with over 300 panchayats. At the rate of two wheelchairs per panchayat, a minimum of 600 is needed. While most of the panchayats have purchased wheelchairs, a few have taken help of NGOs," said Priyanka Srivastava, assistant director social security, Ranchi.