WhatsApp helplines to curb crime
Focus on safety of women and children; move comes after outcry over rising cases of rape and murder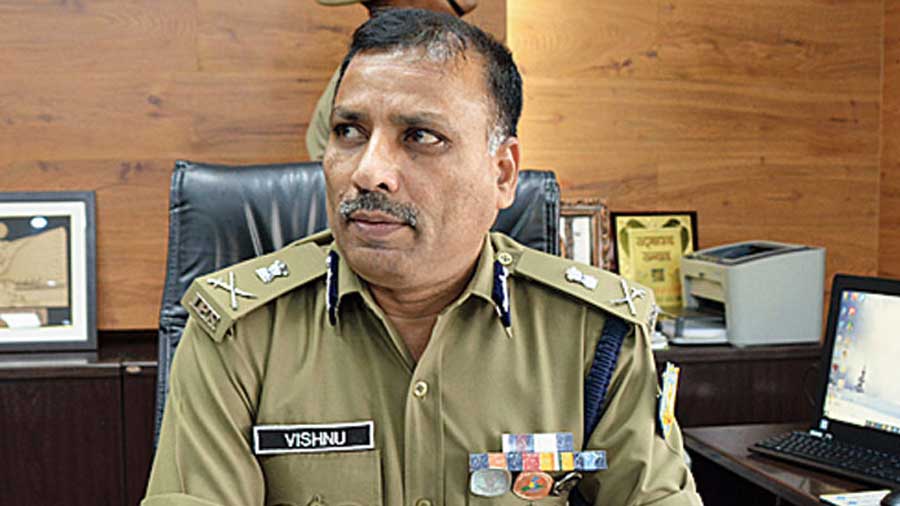 ---
|
Ranchi
|
Published 20.10.20, 11:01 PM
---
Jharkhand's director-general of police M.V. Rao has announced that WhatsApp-based helplines to report cases will be rolled out for the public in all 24 districts on Wednesday to help curb crimes against women and children in the state.
Following a review of the law and order in the districts, Rao said: "I have directed all the superintendents of police to set up WhatsApp helplines from tomorrow specifically for any sort of crime against women and children. Once the numbers are made public, people can report their problems. Dedicated personnel will be assigned to man the helplines and coordinate with the officials concerned."
He appealed to people, especially girls and women, to come forward and report all kinds of harassment for timely action. "In many cases, people approach the police a long time after the incident, leading to delays in action. We will assure protection to victims/complainants in sensitive cases if need be," said Rao.
He stressed on the role of effective parenting for a civilised society. "The role of parents assumes importance for any civilised society, more so in today's fast-paced world. We will soon also roll out both online and mass campaigns to sensitise people on ways to prevent crime."
The efficiency of the police has been questioned by many in recent months due to the incidents of rape, murder, harassment and other crimes being reported daily from across the state. Moreover, the police have been under pressure following the twin cases of gang-rape and muder of two minor girls in Dumka and Sahibganj in the Santhal Parganas within a span of just a week. The incidents sparked uproar in the state.
On Sunday, a 40-year-old woman was gunned down by Maoists in Chatra's Pathalgada area. The rebels branded her a police informer. The violence, coming after a gap of several years, has triggered a sense of insecurity among local residents. Again on Tuesday night, a youth was shot dead allegedly by Maoists in the Mayurhund police station area in Chatra district.
The Opposition BJP, on the other hand, has been running campaigns against the state government and the police both on social media and on the ground claiming total lawlessness. Last week, a delegation of the BJP also met governor Droupadi Murmu seeking her intervention. The delegation cited how in the 10 months since the Hemant Soren government came to power, over 1,200 cases of rape and murder have taken place. DGP Rao, however, claimed that the police were working to the best of their capabilities without any prejudice and denied any major law-and-order problems in the state.