Weddings cancelled, planners stare at losses and debts
Customers in Dhanbad seek return of advance payments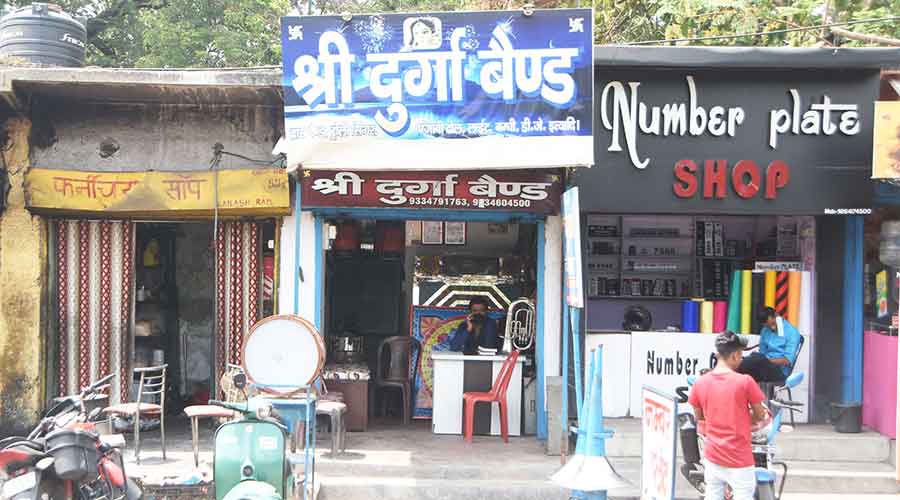 ---
|
Dhanbad
|
Published 08.04.21, 03:54 PM
---
The wedding planners of Dhanbad are in despair as 25 per cent to 30 per cent of marriages scheduled between April and July have been cancelled due to Covid-19 restrictions.
More than 1200 decorators, tent house owners, band party operators, wedding photographers, florists and caterers hoping to cash in on the wedding season to compensate for the losses from last year's lockdown are facing a similar situation this year.
At present, the biggest predicament being faced by them is with regard to customers demanding a return of the advance payments.
Majority of the planners have already invested the money in purchasing articles for the events.
Pradeep Singh, president of Dhanbad Jila Decorator Association, told The Telegraph Online: "Out of an average of ten bookings for almost all the decorators everyone has suffered cancellation of three bookings and resultant demand for return of advance but facing very difficult financial condition no one is in position to return the advance money as we have in turn paid the money for purchase of articles."
"Instead of returning the advance money, we are requesting the parties to adjust the advance during rescheduled marriage functions," said Singh adding that the last opportunity to compensate for losses has been lost.
Ram Lakhan Ram, operator of Lakshmi band situated near IIT (ISM) gate, said: "We are very concerned about the cancellation of bookings due to Covid situation turning grim day by day as we have a limited season of two months and thus if the bookings are cancelled during this period and Covid situation improves later it will of no advantage for us as the next lagan season will begin only in November."
"The government diktat to restrict number of participant to 200 for marriage functions have led another blow to our income besides the cancellation losses as for majority of marriage functions we used to receive orders of at least 300 plates of food but now the orders are being now truncated to 200 plates," said a caterer of Hirapur in Dhanbad.