Wake up from slumber, HC tells govt on witch-hunts
Bench takes suo motu notice of Gumla murders, asks chief secy for full report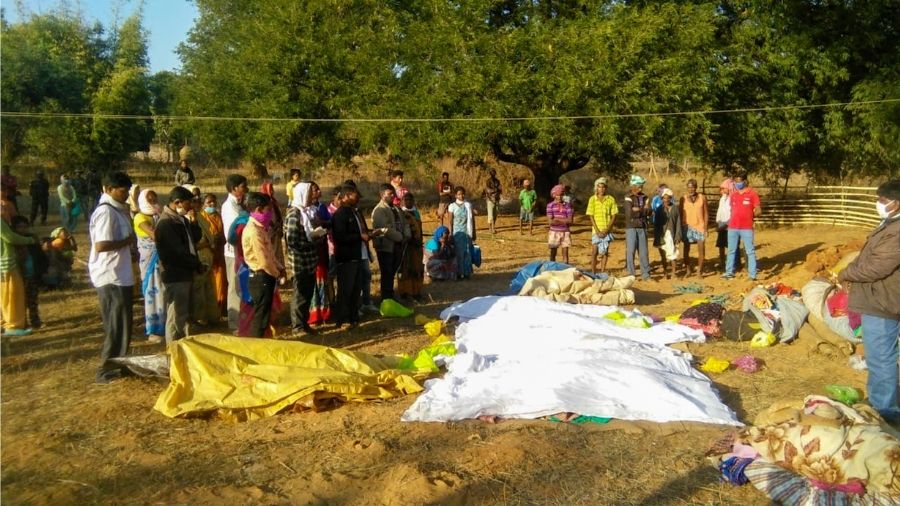 ---
Ranchi
|
Published 04.03.21, 05:45 PM
|
---
Jharkhand High Court took suo motu cognizance of the recent murder of five persons of a family in Gumla  and asked the state government to "wake up from its slumber to to tackle the scourge of witch-hunting, directing the state  DGP and chief secretary on Thursday to furnish a proper report of the February incident before the next hearing on March 18.
A bench of Chief Justice Ravi Ranjan and Justice Sujit Narayan observed, "The sState should awake from its slumber." It asked Jharkhand Legal Services Authority for a ground report by dispatching a team to the affected village. It also asked the state government to apprise it on steps taken to curb such a social menace. 
In a heart-wrenching incident, five members of a tribal family were hacked to death in Buruhatu Amtola in Kamdara block of Gumla district in the intervening night of February 23 and 24. A five- year- old boy was among the deceased. Soon after the news broke, police formed a special investigation teame.
On February 26, police announced that the murders were a case of witch-hunt and arrested eight persons directly involved in the killings.
Those killed were identified as Nikudin Toppo (60), his wife Josphina Toppo (55), their son Vincent (35), daughter-in-law Shivani (30) and the elderly couple's grandson Balwina. Vincent, Shivani and Balwina were found dead, hacked to death, in one room, while Nikudin was discovered dead at the balcony of their kutcha house. Josphina lay dead on a bed in another room. 
Gumla SP H.P. Janardhanan had told reoprters that the incident was linked to a witch-hunt as police investigations revealed the villagers targeted the elderly couple (Nikudin and Josphina) who, they suspected, were practicing black-magic because of which several villagers and cattle had allegedly died in recent months.