Villager trampled to death by elephant in Chandil
Victim was taunting the jumbo in a drunken stupor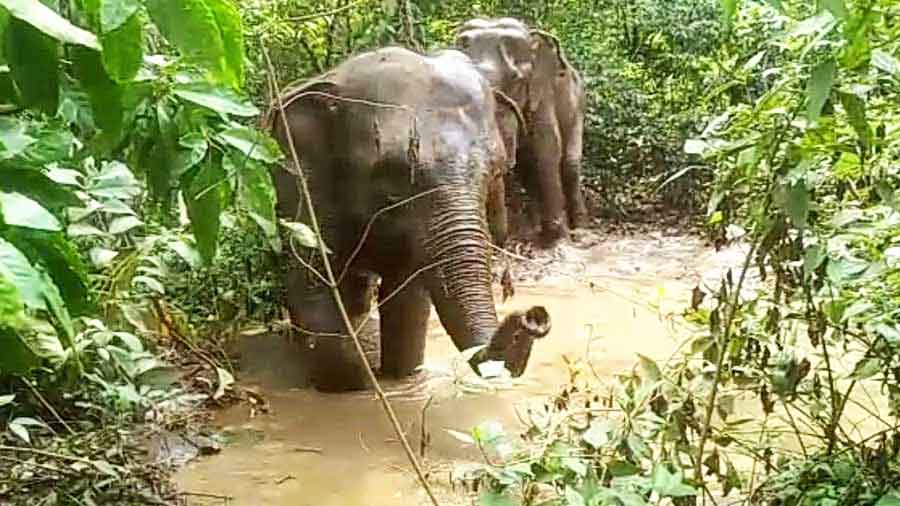 ---
---
A 32-year-old man was trampled to death by an elephant at a farm in Manikui village of Seraikela-Kharsawan district on Tuesday.
The incident took place at around 10 pm. Mantu Majhi, in a drunken stupor, was taunting the elephant. A forest team and villagers trying to shepherd the elephant to the jungles, tried to stop the victim but to no avail.
"He (Majhi) was challenging the elephant and was shouting that he would not spare the animal which had killed his brother in-law some months back. The elephant stood for a while before wrapping Majhi around his trunk and later trampled him to death," said one of the villagers.
The elephant was separated from a herd and had ventured into the farm alone. The forest team and villagers, who were armed with mashals and drums, gathered at the farm for driving away the jumbo.
The herd is from neighbouring Bengal and is anchored in Chandil forest range.
According to Chandil range officer Ashok Kumar, they were trying hard to inform the villagers to not tease elephants.
"Jumbos generally don't attack till they become irritated. Elephants generally catch their route and don't harm people unless teased. Villagers tend to throw stones at the elephants which irritate them. Majhi had come dangerously close to the elephant," he added.
Majhi's body was sent to MGM medical College in Jamshedpur for post-mortem on Wednesday afternoon. The range officer said Rs 25,000 has been given to the victim's family for performing the last rites. A compensation of Rs 3.75 lakh will also be given.