Varsity's solar breakthrough
CUJ designs new material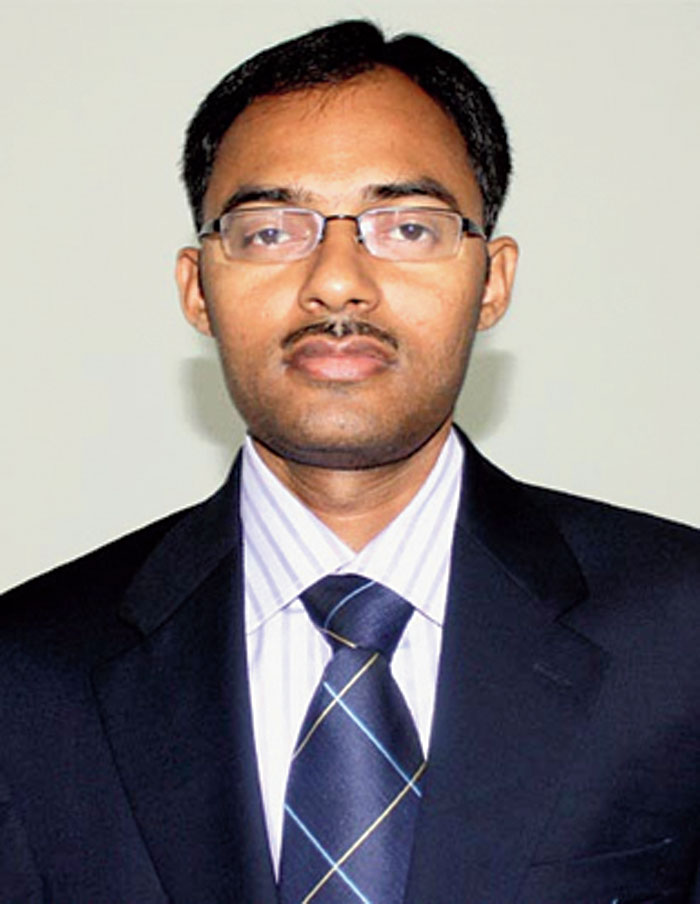 Basudev Pradhan
Telegraph pictures
---
Ranchi
|
Published 12.01.20, 07:06 PM
|
---
Scientists at the Central University of Jharkhand here have used artificial intelligence to design a novel material for solar cells and are calling it an advance towards making solar energy more efficient and less expensive.
The CUJ researchers believe their new perovskite material could be used to fabricate rooftop or backyard solar panels that cost only about one-eighth the price of current commercial silicon-based solar panels.
"We used an artificial intelligence system that analysed properties of available candidate materials and predicted the best recipe for perovskite solar panels," said Basudev Pradhan, a scientist at the CUJ's department of energy engineering, who led the research.
Pradhan collaborated with scientists at the University of Central Florida in the US to design the materials under a project funded by the Indo-US Science and Technology Forum, a joint initiative of the Indian and US governments.
The researchers have described their work in the journal Advanced Energy Materials. "This type of solar cells could be easily manufactured by a roll-to-roll screen printing machine," Pradhan said. "Imagine being able to spray or paint bridges, houses and skyscrapers with the material, which could then capture light, turn it into energy and feed it into the electrical grid. This type of solar panel will be lightweight, efficient, inexpensive and flexible like plastic sheet. It can also be made semi-transparent."
Asked about its importance for the state, the scientist said: "Providing uninterrupted electricity in remote villages of the state is a big challenge. Though solar panels are available, they are still not cost effective for villages. Such research will make using solar power cost effective and poor states such as Jharkhand will benefit from such developments."
Asked what are the main hurdles in commercialisation of the technology, he said: "The main challenge of this perovskite solar cell is stability. Actually this material is degraded by prolonged exposure to oxygen and moisture. The efficiency is not the issue, we have already achieved 25 per cent; scientists are trying hard to increase the stability by developing different encapsulation techniques as well as improving materials quality."