Miffed with stiff competition posed by online sellers Dhanbad retailers write to PM Modi
They have sought central government's intervention to curb the monopoly of big e-commerce players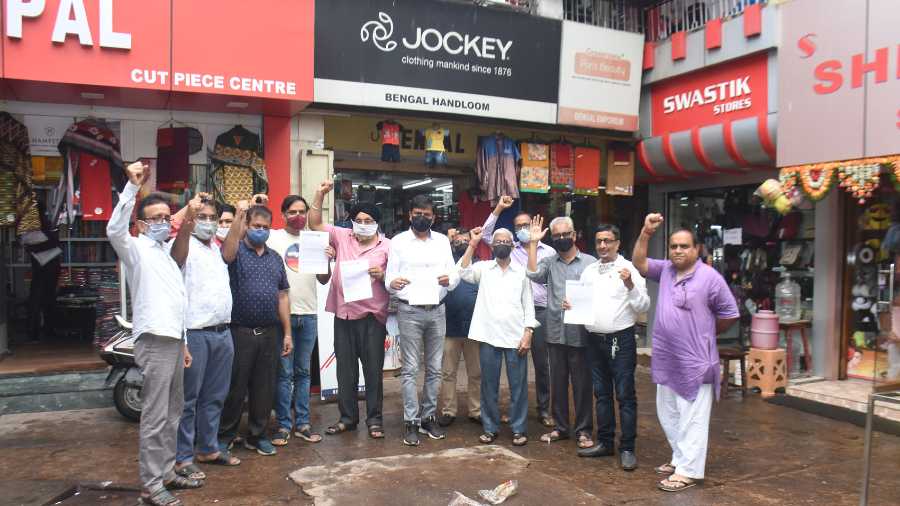 ---
Dhanbad
|
Published 27.07.21, 06:56 PM
|
---
Reeling from the impact of pandemic induced slowdown, over lakh traders are facing the survival risk due to the stiff competition being posed by online trade and e-commerce sites.
Over six to seven per cent outlets are facing the risk of closure, while 9-10 per cent of staff including the store managers, salesmen and loaders associated with retail sector warehouses and shops are at the risk of losing their jobs.
Perturbed by the prevailing situation, retailers and other traders of Dhanbad wrote two separate letters, marked to Prime Minister, Narendra Modi and the Union Commerce Minister, Piyush Goyal demanding to curb the monopoly of a few big players in the e-commerce sector.
The aggrieved traders led by vice president of Federation of Dhanbad Zila Chamber of Commerce and Industry, Surendra Arora said, "We believe in comprehensive development of business, trade and industry in which the inclusive growth of every stakeholder including retailer, wholesaler, common staff and labourers engaged in loading work is ensured."
"While several other countries in the world faced the impact of global recession in a more adverse manner, the impact of recession remained minimal in India due to comprehensive involvement of different groups in the business and trade activity," maintained Arora. He added that during the lockdown an attempt has been made by a chain of handful of large business houses to adversely affect traditional business houses.
Echoing sentiment, Prabhat Surolia president of Bank More Chamber of Commerce said, "Online trade may prove to be a progressive step for the growth of trade and industry but the attempt by a few big players to capture the entire market can't be part of the government policy."
According to them, if the monopoly of big players continues at the cost of small traders being affected then the central government's slogan 'vocal for local' can't be realized.
"Due to huge overhead costs including the shop and warehouse rent, electricity charges, staff cost the retailers can't survive the stiff competition being posed by online traders" said Surolia.
"The blow suffered by the online trade to the retail sector is not limited to the metropolitan cities or large urban centres. The heat is being felt by traders of smaller towns and rural areas also," he added.
"When trade of several items was restricted in the retail sector during the lockdown such items were freely supplied through online trade in violation with the norms," charged an agitated Surolia.