Tribal letter on assault by CRPF in June
The accusation is in reaction to the November 27, 2020 response filed by the state government in the Jharkhand High Court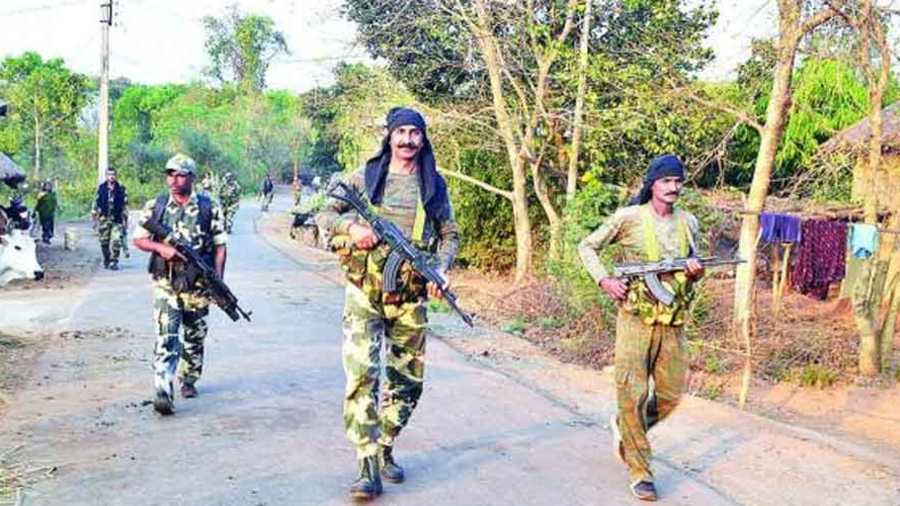 ---
---
Tribal residents of a remote village in rebel-hit Khuntpani block of West Singhbhum district have accused the police of trying to shield CRPF responsible for assaulting them on June 15 last year.
The letter dated January 10, 2021 by the victims of the alleged assault by CRPF jawans in the Chiriabera village under in Khuntpani block and under Goilkera police station in West Singhbhum is in reaction to the November 27, 2020 response filed by the state government in the Jharkhand High Court which makes the following main claims — the testimony of the victim in the FIR did not mention role of CRPF in the violence and that police went to the victims village during the investigation and recorded statements of many victims under Section 161 and none of them mentioned that CRPF unleased the violence.
Significantly, the villagers claim that CRPF personnel brutally beat up about 20 villagers out of which 11 were severely beaten and three sustained grievous injuries.
Even though the victims clearly told the police at the hospital that they were beaten by the CRPF personnel, the FIR filed by the police obscures many facts of the incident and makes no mention of the role of the CRPF in the violence.
The victims filed a writ petition in the Jharkhand High Court on September 10, 2020. In the writ, the victims clearly explained the violence unleashed by the CRPF and about the incorrect testimony recorded in the FIR. The victims have demanded that a correct FIR be filed, all responsible CRPF personnel be acted against and compensation be paid to the victims. In response to the court's directive the state government had filed a response on November 27, 2020.
"After knowing about the state's response we decided to write to the Goilkera police in-charge, West Singhbhum SP Ajay Linda, the public prosecutor and the sub-judicial magistrate.
In the letter, the victims have again given details of the CRPF violence. They have said that the police had never visited their village or met the victims, after the incident. The police have not recorded the testimony of any victim.
They have also reiterated that the police did not record the testimony correctly in the FIR. The victims have appealed that testimonies of victims be recorded under Section 164 in front of the judicial magistrate immediately.
The letter further informs that. CRPF personnel had brutally beaten the victims with sticks, batons, rifle butts and boots. They were also beaten when they were unable to respond in Hindi.
One of the victims, Guna Gope, suffered a fracture in his leg due to the beating.
Ram Surin's house was completely ransacked by the personnel. His family's documents such as khatiyan (land document), malguzari raseed (land tax receipt) and Aadhaar of family members were burnt and money stolen from the house.
The police also tried to influence the victims in the hospital not to press charges against the CRPF.