Tribal ancestral land in Jamshedpur 'unsafe'
The land, owing to its strategic location, suddenly seems to have caught the attention of vested interests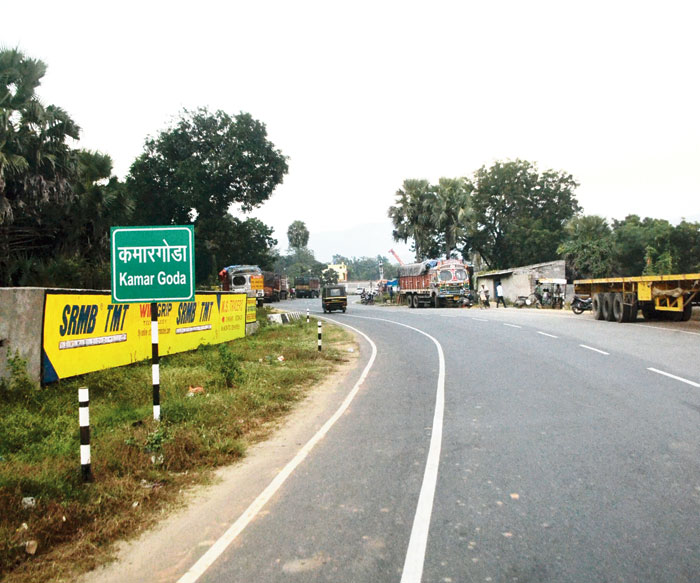 ---
---
As Jharkhand busied itself with Statehood Day celebrations, a group of tribal residents in Chandil, Seraikela-Kharsawan, 3km from the steel city, are preparing to petition before the Seraikela-Kharsawan DC to protect their ancestral land.
The tribal residents, who stay beside the Domuhani bridge on Subernarekha river at Kamargoda panchayat, will petition DC A. Dodde on Saturday. Their ancentral land, owing to its strategic location beside the new bridge, suddenly seems to have caught the attention of vested interests.
Anjali Singh Sardar, a tribal resident of Kamargoda and one of the signatories, said since the past three months tribal families of the area were struggling hard to save some plots of land from being grabbed by non-tribal, powerfully connected people "in what seems to be a lost war".
"We don't know who they are but they seem to have support of some politicians as well as the police," she said.
She added that many tribal families of Bhumij and Munda clans were docile and easily frightened. "They won't say tribal land can't be sold to non-tribals under law," she said. "But other tribals are angry."
On Wednesday afternoon, a mob of tribals, including women, pulled down an under-construction boundary wall for a housing project at Kamargoda, which was being erected by an alleged "outsider", Sohrab Mallik. Mallik filed a complaint with Kapali police, following which two tribal protesters were detained. They were let off when local legislator Sadhu Charan Mahto came to their rescue. ,
Seraikela-Kharsawan SP Karthik S. said he was aware that non-tribals are trying to build houses by buying tribal land at Kapali. "But I request people to abstain from violence. If tribals have grievances, they should approach the administration which will impose Section 144 on the land in question and get the issue resolved legally," he said.