Torture FIR on husband
It is a case of dowry torture said a police official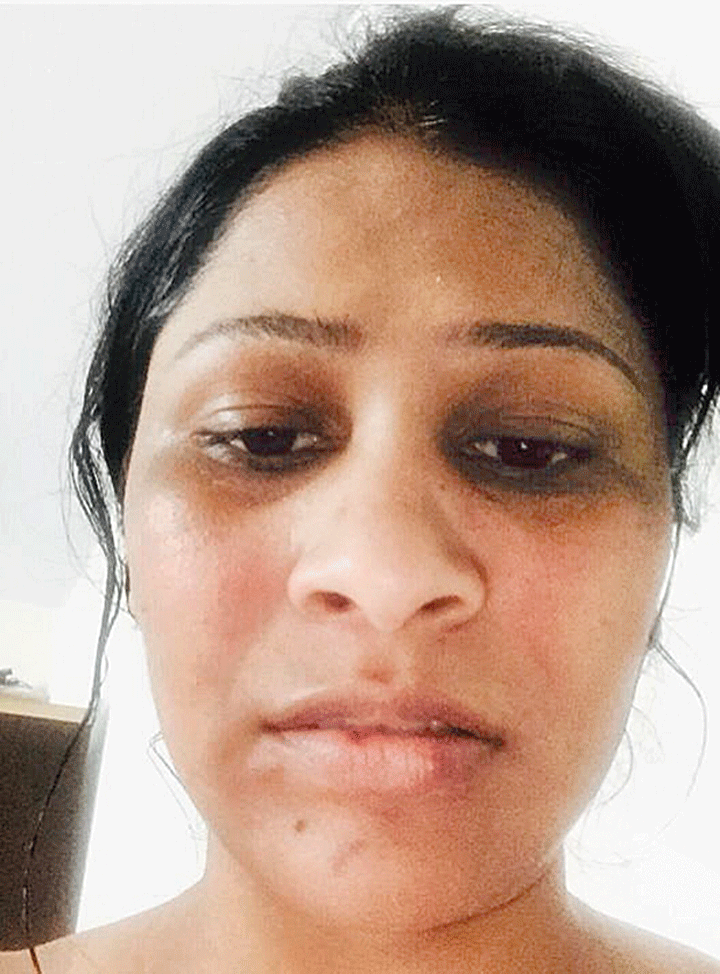 ---
---
A 37-year-old woman on Thursday lodged an FIR at Birsanagar police station against her husband for allegedly assaulting her at their house in Calcutta.
Prabha Kasireddy Singh, an architect by profession, has also accused her in-laws of instigating the torture meted out to her by husband Pracheer Singh, a merchant navy engineer.
Prabha, along with her two sons aged eight and two, has come back to her parents' home at Ulyan in Kadma after the assault on October 15.
Prabha's mother-in-law Punam Singh, father-in-law B.P. Singh and brother-in-law Prakhar Singh are residents of Vijaya Gardens in Birsanagar.
"It is a case of dowry torture. We will collect evidence and then obtain a warrant from the court before arresting the accused," Birsanagar officer in-charge Sunil Kumar Kushwaha said.
Prabha's younger brother Satish Raj said her sister and Pracheer were a happy couple till they got married in 2008.
"Within three days of their marriage, she was slapped by her husband for wanting to keep her job as an interior designer in Mumbai," Satish said.
He said Prabha's job had supported the family in Mumbai for two years till Pracheer landed a job with NYK Shipment Management in Calcutta. "Giving in to Pracheer's pressure, my sister quit her job and started working in Calcutta. Pracheer used to beat her up regularly under the influence of alcohol, but things took a serious turn on October 15," Satish said.
Recounting the horror, Satish said his brother in-law began thrashing Prabha in front of their kids and a teenaged girl who she had kept with her for company.
"While Pracheer was beating her, the teenaged girl fell at his feet and begged him to stop. This gave Prabha a chance to lock herself in the bathroom from where she rang me and a couple of her friends. I requested Prabha's friends to rescue her and the kids and bring them to my house in Mumbai where I work. After getting her injuries treated, I brought them to Kadma," Satish said.
He said Prabha's in-laws were not happy with the jewellery given to her at her wedding. "Her mother-in-law was expecting a diamond necklace while her father-in-law, a retired Tata Steel executive, wanted to become a partner in our family business," he said.