Too few doctors at government hospital
The hospital has a vacancy for 61 doctors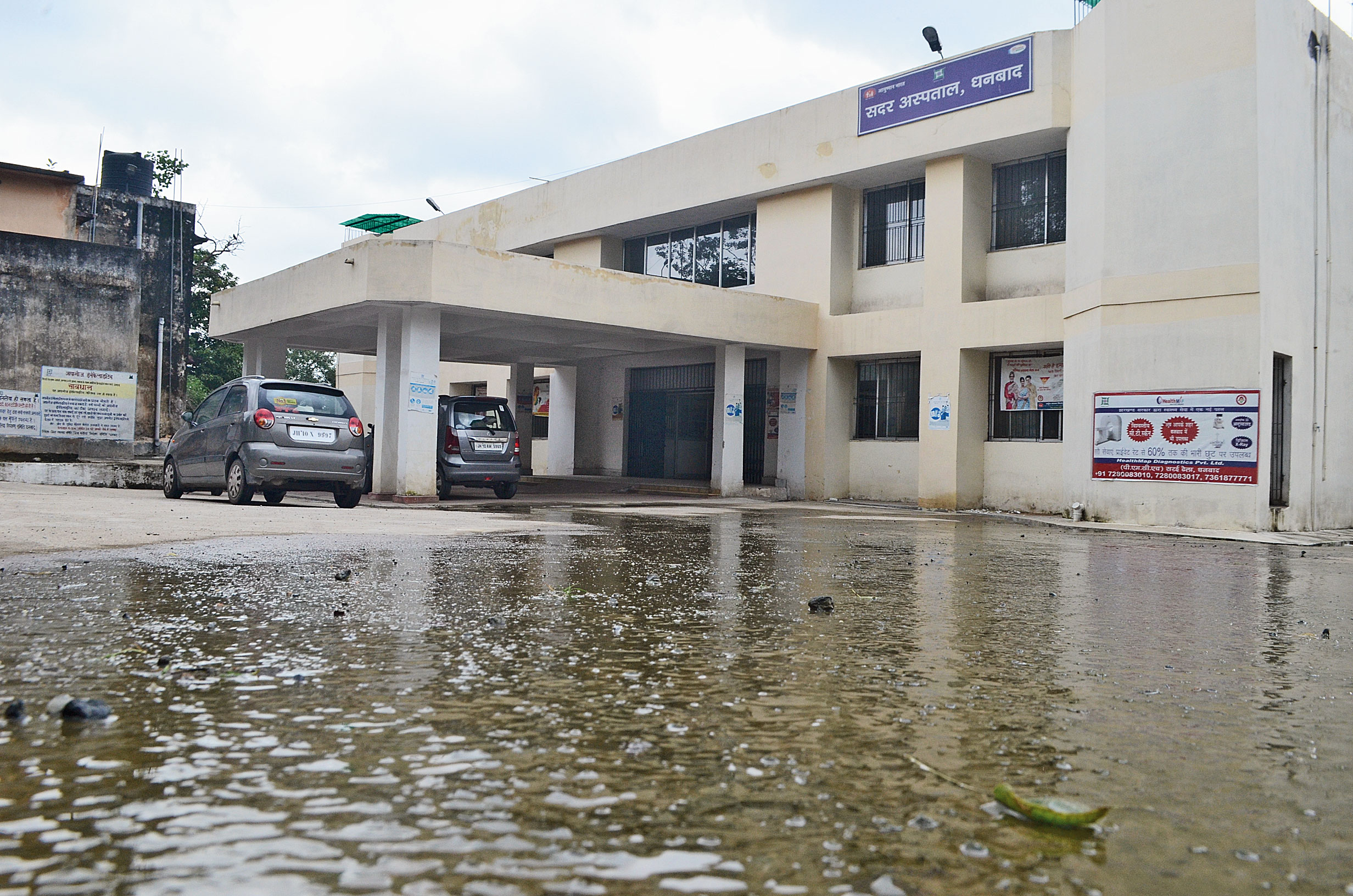 Dhanbad Sadar Hospital.
Picture by Shabbir Hussain
---
Dhanbad
|
Published 11.08.19, 09:44 PM
|
---
The sadar hospital in Dhanbad, which became operational on March 10 this year, is yet to be made fully functional because of an acute shortage of staff, including doctors and paramedics, and equipment.
The 100-bed two-storey hospital, constructed in June last year and currently being operated with the District Mineral Foundation Trust Fund, is offering only outpatient facilities in the absence of necessary equipment, wards and operation theatre.
Moreover, only 25 doctors have joined duty out of the 53 doctors selected in an interview by the district administration in June.
The hospital has a vacancy for 61 doctors.
Only seven persons are managing the daily affairs of the OPDs because the document verification process of the selected paramedical staff and fourth grade employees for the 236 vacant posts began on Wednesday.
Dhanbad civil surgeon Gopal Das said: "We will initiate the recruitment process for doctors once again because the selected candidates didn't join duty within the deadline of July 31."
He said the appointment of paramedical staff and other employees, including two health managers, 100 nurses, 12 lab technicians, five pharmacists, 32 dressers, 12 male ward attendants, 18 female attendants, 21 health workers and 36 cleaners would completed after the document verification.
"We will make the emergency ward, operation theatre and indoor facilities operational as soon as the installation of equipment and appointment of doctors and paramedical staff are completed," civil surgeon Das said.
The construction of the two-storey hospital, initially estimated at Rs 4.88 crore, began in 2009, a year after getting administrative approval.
The cost was revised to Rs 9.07 crore in 2012 due to the delay and the construction was completed in June last year.
Though the hospital was inaugurated online from Tundi by Dhanbad MP P.N. Singh on November 2 last year, the hospital remained non-functional till March 10 when the district administration decided to use the District Mineral Foundation Trust Fund to make the OPD operational.
The appointment of doctors and paramedical staff was held up by the model code of conduct coming into effect in March. The process resumed after Lok Sabha elections.