Today's activists must gather strength from Stan Swamy's ideals: Hemant Soren
Archibishop of Ranchi Felix Toppo, Bishop Theodore Mascarenhas ask CM to build consensus against UAPA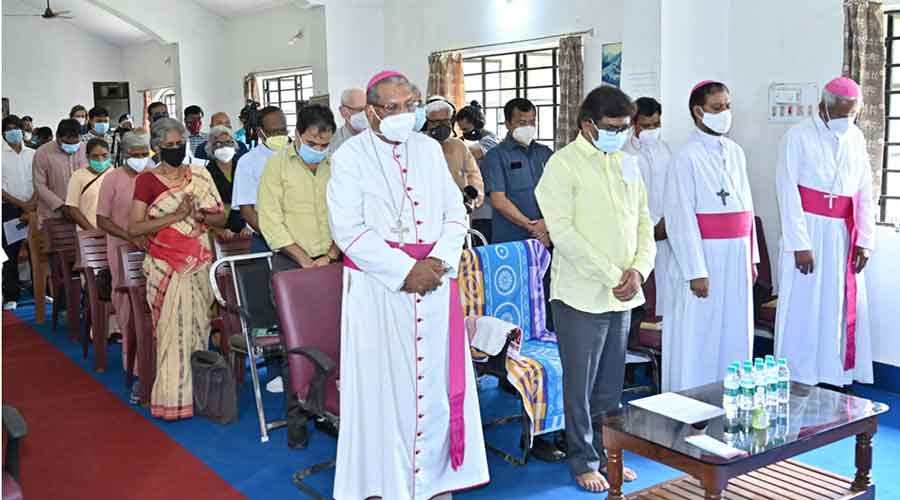 ---
Ranchi
|
Published 15.07.21, 06:24 PM
|
---
Chief minister Hemant Soren asked one and all to learn and gather strength from the values and virtues that Father Stan Swamy stood for while working for the welfare of adivasis.
Speaking at a gathering organsied by Ranchi archdiocese and Bagaicha, an outfit formed by Swamy in Namkum, Hemant said the 84-year-old jesuit priest's demise was an addition to the illustrious chapters of great souls who laid down their lives in service of the poor and marginalised in Jharkhand and elsewhere.
"Jharkhand has a rich history of people who have laid down their lives in service of poor tribals. Right from Bhagwan Birsa Munda to Stan Swamy, people here have seen and learnt about them. The future generation must also be aware about it," he said, adding that the values and virtues which Stan Swamy stood for must continue to live through the work of today's activists.
Swamy, who was battling Parkinson's disease, died in judicial custody in Mumbai early this month while awaiting bail on health grounds. He was arrested in October last year by NIA in connection with the violence in Bhima Koregaon in 2018 and was booked under UAPA for alleged links with Maoists. He was among the dozen other human rights activists who were arrested in the case from across the country by NIA causing global uproar.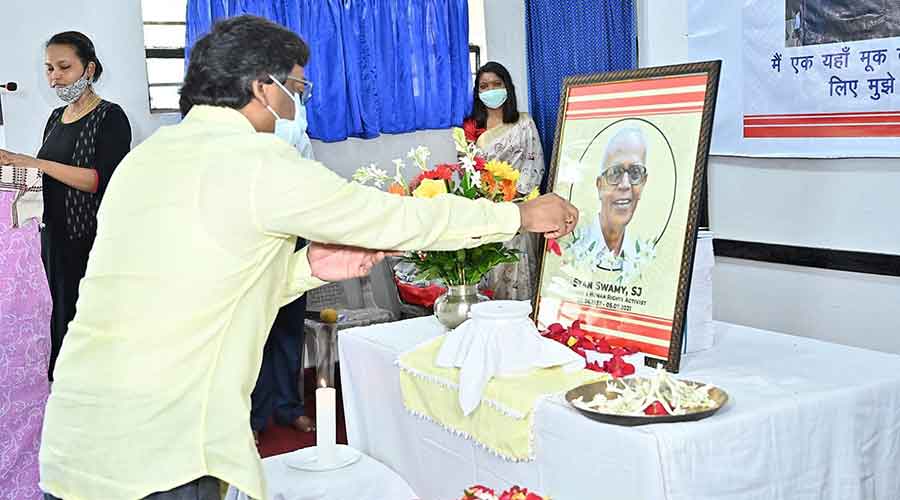 Recalling his experience of meeting Swamy for the first time years ago, Hemant said, "I wasn't aware about his journey back then _ his sacrifices and works. But gradually, I have discovered how great he was in his mission to serve society, mainly tribals. Such people come once in ages."
The chief minister said that had Swamy not been arrested and booked under anti-terror law UAPA, he would have lived among us today. "He was one of the voices who was opposed to the attempts of several wrongdoings by certain forces in the country. I don't think he was surprised to be jailed but the way the system tortured him, I think sooner or later, there will be more voices from within society against such attempts to thwart dissent," he said.
Among the others present at Thursday's gathering were Archibishop of Ranchi Felix Toppo, Bishop Theodore Mascarenhas and several social and tribal activists. Thanking the chief minister for speaking out, especially after Swamy's midnight arrest, Mascarenhas said, "Our CM has been one of the few voices who strongly opposed Stan Swamy's arrest. He was also critical of the powers that be after his demise. We now urge our CM to also work with other chief ministers to create a consensus against revoking UAPA as it is used mostly as a political tool. Equally, cases of sedition against tribals and others must also end."
Mascarenhas mentioned Hemant's decision to withdraw sedition cases against Pathalgadhi activists. "I don't know if that has been done or not but we request you to consider withdrawing cases against poor people," he said.