Tibetan leaders on India tour to seek support
Ranchi was 8th city that this team of the Tibetan Women's Association has visited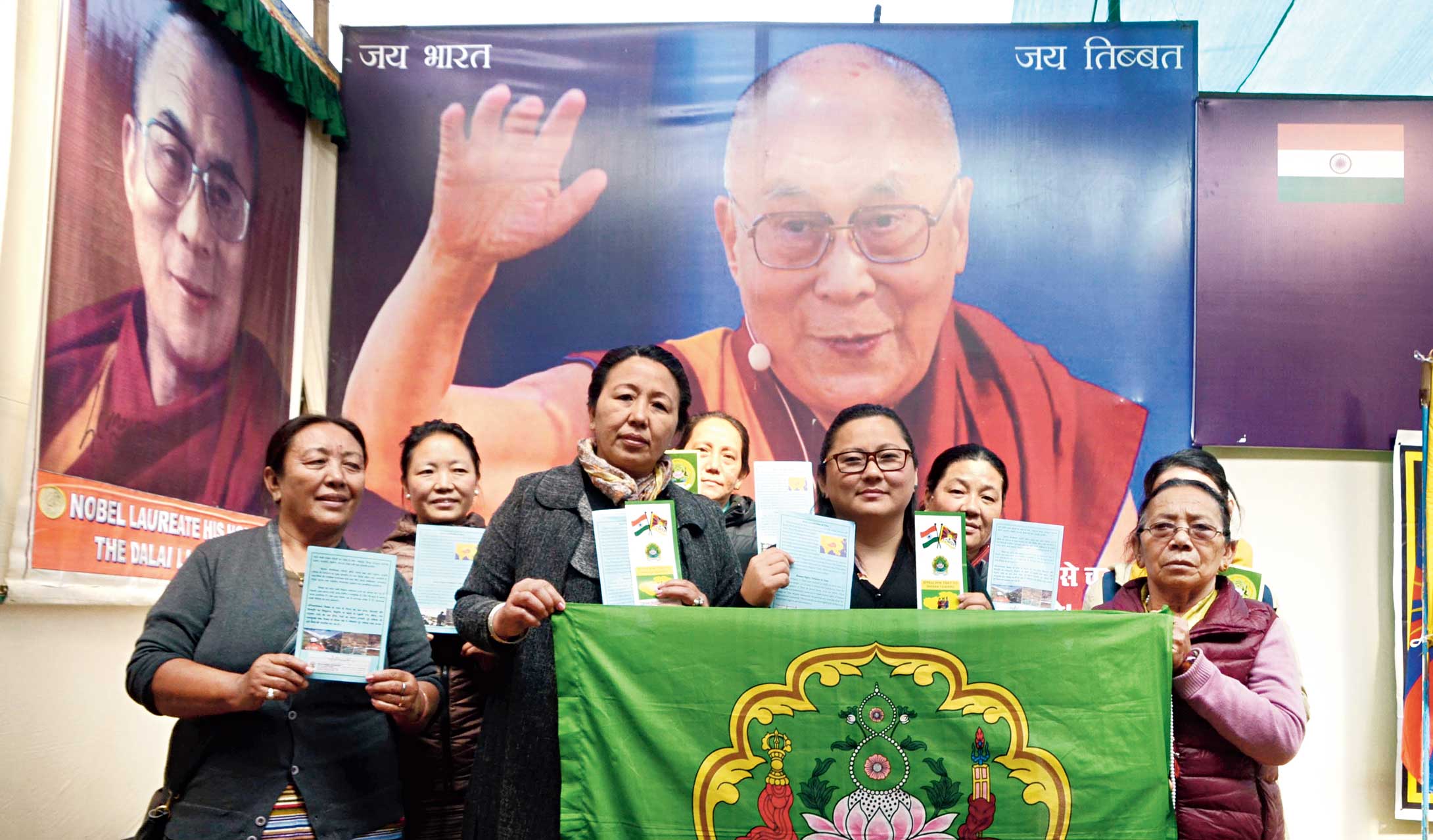 ---
|
Ranchi
|
Published 29.12.18, 07:13 PM
---
A two-member team of the Tibetan Women's Association (TWA) was here on a two-day visit to seek support for their cause.
"The purpose of our tour is to appeal to Indian leaders and its people to back the Tibetan cause," TWA joint secretary Dolma Tsering said here on Saturday.
Tsering was accompanied by Tenzin Dolma, an executive committee member of the TWA, which is headquartered at Mc-Leodganj in Dharamshala (Himachal Pradesh), the seat of the Tibetan government in exile.
She said another team led by TWA vice-president was also touring the country with the same purpose. Each group will visit 25 cities to garner support for the cause.
She said the main issues that they wanted to discuss with the Indian leaders were human rights violation in Tibet, 24 years of disappearance of the 11th Panchen Lama of Tibet and deterioration of Tibetan atmosphere.
"Indian leaders often go abroad on official trips and we expect them to raise our issues with the international community so that China could be pressured to look into our demands," Tsering told reporters at Potala Market on Kutchery Road where her fellow Tibetans sell woollen garments.
"Indian leaders and people are always sympathetic to the Tibetan cause," she said, adding this tour would help strengthen the ties further.
"We tried to get in touch with many leaders but could manage to meet only urban development minister C.P. Singh," Tsering said.
Out of the 25 cities that this team plans to visit, Ranchi was their eighth destination. They reached here on Friday and left on Saturday.
The team also attended a programme with fellow Tibetans who are currently here to run the Potala Market.
"Indian people can create a pressure on China by boycotting Chinese goods," Tsering said.
"Chinese goods have a huge market in India and Indians can create a pressure on Beijing by refusing to patronise their goods," she added.