Three sentenced for rape and murder of 3-year-old
Child strangled and beheaded in July last year after being abducted from Tatanagar railway station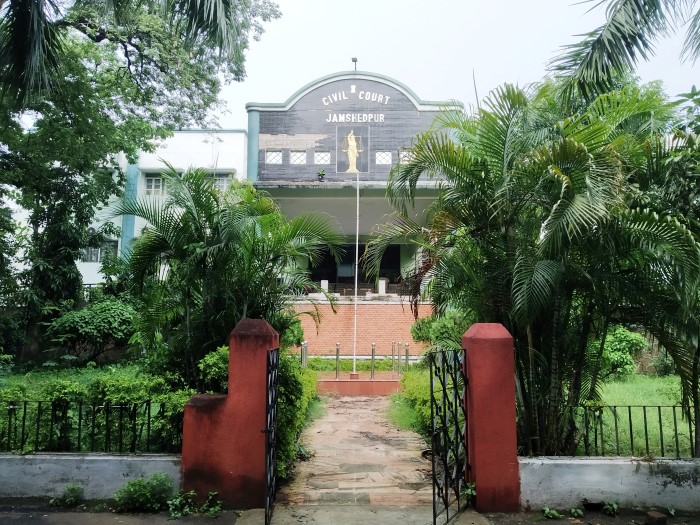 ---
---
The court of additional district judge, V. Subhash, on Monday sentenced three persons in the abduction, rape and murder case of a three-year-old girl on July 26 last year.
The main accused, Rinku Sahu, 35, was sentenced to life imprisonment and a penalty of Rs 90,000.
Monu Mondal, 28, sentenced to 10 years' imprisonment and fined Rs 10,000 and Kailash Kumar, 38, sentenced to seven years and a penalty of Rs 10,000.
The court had convicted the three on June 11 within a trial period of 11 months and fixed Monday for pronouncing the term of sentence.
The case was registered at Tatanagar government rail police (GRP) station under Section 366(A) (abduction), 376 (rape), 120(B) (criminal conspiracy) and 302 (murder) of the IPC on the basis of an FIR lodged by the victim's mother.
There were 30 prosecution witnesses in the case, of which 20 turned up for deposition during the trial.
It was conducted through video conferencing with the accused being lodged in the Ghaghidih Central Jail.
According to the prosecution, the victim's mother had spent July 25 night at the waiting hall of the Tatanagar station, along with her baby, and Mondal, her paramour.
She had gone to sleep for a while, but past midnight she discovered her daughter was missing. She and Mondal searched for the baby.
Ultimately, she lodged an FIR with the GRP thana at Tatanagar, alleging abduction.
On July 27, the railway police scanned the CCTV footage of the waiting room and found a man carrying a little girl in a suspicious way.
The railway police made a sketch of the man, later identified as Rinku Sahu.
Sahu was arrested from Ramadhi Bagan under Telco thana area on July 29.
On being interrogated Sahu confessed his crime and divulged that Mondal and Kumar were also involved.
He said he had abducted the child at the behest of Mondal who wanted to get rid of her.
Sahu said after abducting the baby, he had taken her to his house at Ramadhin Bagan where he and Kumar had raped her.
They strangled and beheaded her before dropping the head and the body in separate places at an isolated place in Ramadhin Bagan.
The police recovered the body and arrested Kumar from his house at Kashidih in Sakchi the next day.
They had already detained Mondal on suspicion of foul play. The three were sent to Ghaghidih Central Jail on July 30.
According to the prosecution, as the severed head was yet to be traced, the railway police on August 4 took all the three accused into police remand.
The head was traced a little distance from the spot where the body had been found, with the help of sniffer dogs on August 9.
The railway police had got a DNA test done to confirm the identity of the child.