This election, all eyes on Jam East front
Challengers Saryu, Vallabh eye CM Das's pocketborough; poll drama never hotter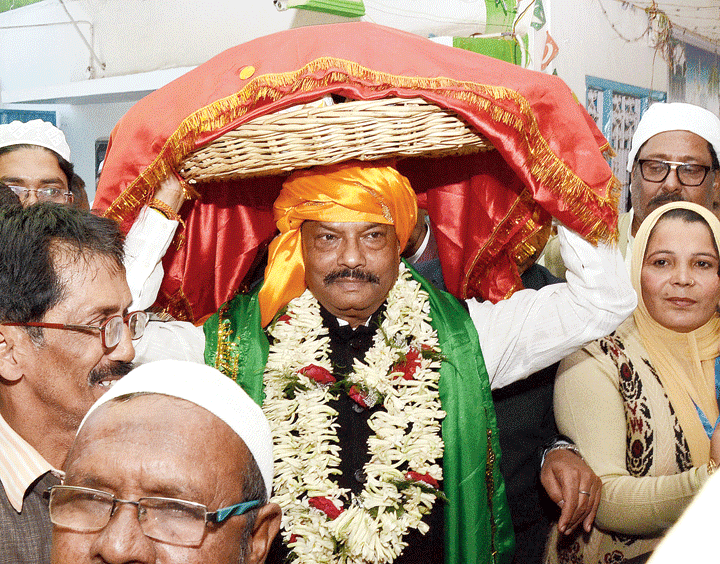 Raghubar Das prays at Risaldar Baba's Mazar in Ranchi on Sunday
(Manob Chowdhary & Bhola Prasad)
---
Ranchi/Jamshedpur
|
Published 17.11.19, 07:39 PM
|
---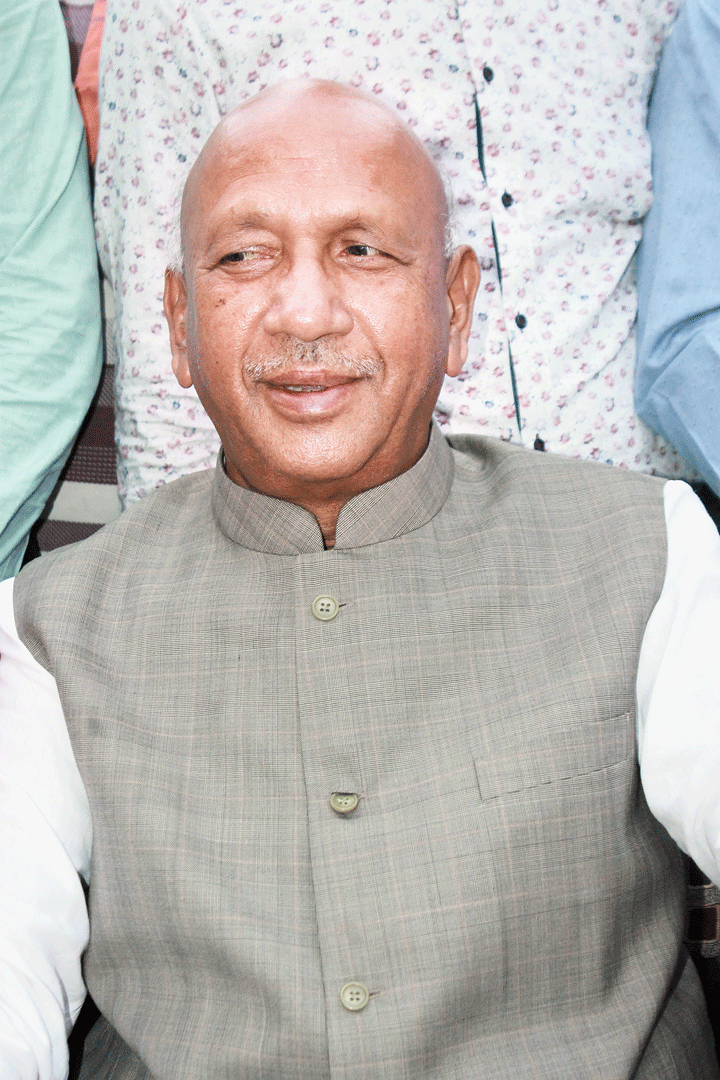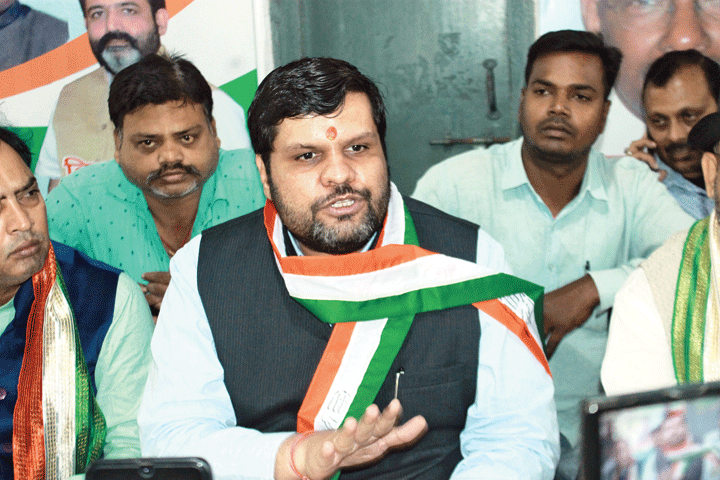 "Gourav Vallabh is an upright person with a spotless image. He has taught in XLRI Jamshedpur for years. Vallabh has called the bluff of the BJP at every possible occasion. He'll take up the issues that concern people and not indulge in lip service like the present CM," Congress state minder R.P.N. Singh on Sunday said.
On whether alliance partners JMM and RJD would support Vallabh, Singh said that all the partners were on same page.
Poll ally JMM toed a different line. Party general secretary Supriyo Bhattacharya said that his party's working president Hemant Soren had already appealed to all the Opposition parties to support Roy in his fight against Das.
Quizzed about the Congress move to field Vallabh from the same seat, Bhattacharya said: "Things are changing very fast in Jharkhand. The Congress brought its candidate because that seat (Jamshedpur East) had gone to its quota. Let's see what the Congress does in the wake of these latest developments. We are waiting for response of Congress after the appeal made by our party leader (Hemant)."
In Jamshedpur East, dominated by over 86 urban slums, many voters seems unequivocally tilted towards Roy. Of the total 2.89 lakh voters in Jamshedpur East, about one lakh voters reside in slums.
Many unauthorised slum-dwellers in Baridih, Bagunnagar, Birsanagar and Bagunhatu, who had propped up Das for years in the hope that he would give them "malikana haq (ownership rights)" over slum land, seem to be looking at the alternative in the form of Roy.
"Raghubar Das has been promising to give us malikana haq for the past five terms and winning all the elections. And yet he did not fulfil his promise," said Gautam Prasad, 36, of Bagunnatu.
"I've never voted in my life but this time I will vote for Saryu Roy because I believe he is trustworthy. He is a man of his word. He can give us our malikana haq."
Another voter, Kamta Prasad, 52, who runs a fruit shop at Pandey Market in Baridih, said he had been voting for the BJP since 1980, but this time he might vote for Roy instead.
"I have no grudge against CM Raghubar Das, he has done a lot for the development of the people here, especially in slums. But he has not been honest enough to keep his word on malikana haq," Prasad said. "I believe Roy can."
However, many believe Das has done whatever could be done for the slum-dwellers. Khemlal Chaudhury, president of Bustee Vikas Samiti, the outfit fighting for the cause of settling the issue of 86 slums, backed the chief minister on Sunday.
"Look malikana haq is not an easy thing to give. The issue of giving slum-dwellers their ownership rights got complicated when it got entangled with tribal land under Chotanagpur Tenancy Act. Despite this, CM Raghubar Das arranged to provide 30 years' lease to the residents of these 86 slums. Nothing more can be done," Chaudhury, who is also the president of BJP's Telco mandal, said.
Das, through a cabinet decision in January 2018, had declared that the slum dwellers who had set up houses without authorisation prior to January 1, 1985, would be entitled for a 30 years lease.
"I agree that the process of lease is a bit slow, but it is being done," Chaudhury said.
Around 30 candidates are in the fray in Jamshedpur East, prominent among them being Das (BJP), Roy (Independent), Vallabh (Congress), and JVM's Abhay Singh.
BJP dare
Ranchi: The BJP on Sunday dared Vallabh to a debate with party spokespersons on Jharkhand. "I dare him to an open debate on a platform of his choice with spokespersons of our party on Jharkhand. Only then he should think of challenging Raghubar Das who has scripted development for the state on all fronts," BJP spokesperson Pratul Sahdeo said, but refused to utter a word against Roy.
JMM expels four
The JMM expelled four office-bearers, Mahadeo Munda, Mukesh Kumar Mahto, Faiyaz Shah and Anup Kumar of Ranchi district unit, on Sunday for "anti-party activities". The party also named Sushil Kumar Laung as its Khunti candidate on Sunday.
JVM names five
The JVM on Sunday announced five names, including JMM MLA Shashibhushan Samad who joined the JVM on Sunday, and activist Dayamani Barla. Samad will contest from Chakradharpur and Barla from Khunti.
The BJP denying a ticket to its veteran sitting Jamshedpur West MLA and state minister Saryu Roy has created a domino effect with far-reaching implications this Assembly polls.
Roy on Sunday decided to contest chief minister Raghubar Das's seat, Jamshedpur East as an Independent, the ripples of which could be felt in the BJP, Roy and Opposition camps, as well as among the voters of the constituency stunned by the turn of events.
The Congress on Saturday fielded from Jamshedpur East a strong candidate, former XLRI professor Gourav Vallabh. Vallabh, in a television debate in September this year, had silenced BJP spokesperson Sambit Patra by asking him how many zeroes there were in a trillion.
Now, with Roy jumping in the fray in Jamshedpur East against chief minister Das, the Congress is worried that this will eat into Vallabh's votes.
Adding its twist in the tale is the Jharkhand's main Opposition party, the JMM, which has backed Roy for protesting numerous times against the alleged highhandedness of Das. At the time this story was filed on Sunday evening, both Congress and JMM stuck to their guns.
A divided Opposition, torn between Roy and Vallabh, can only help Das in the Jamshedpur East polls on December 7, unless voters spring the final surprise.