Teen clicking sunset gang-raped in Ranchi
Police are tight-lipped about the case owing to the profile of the rape survivor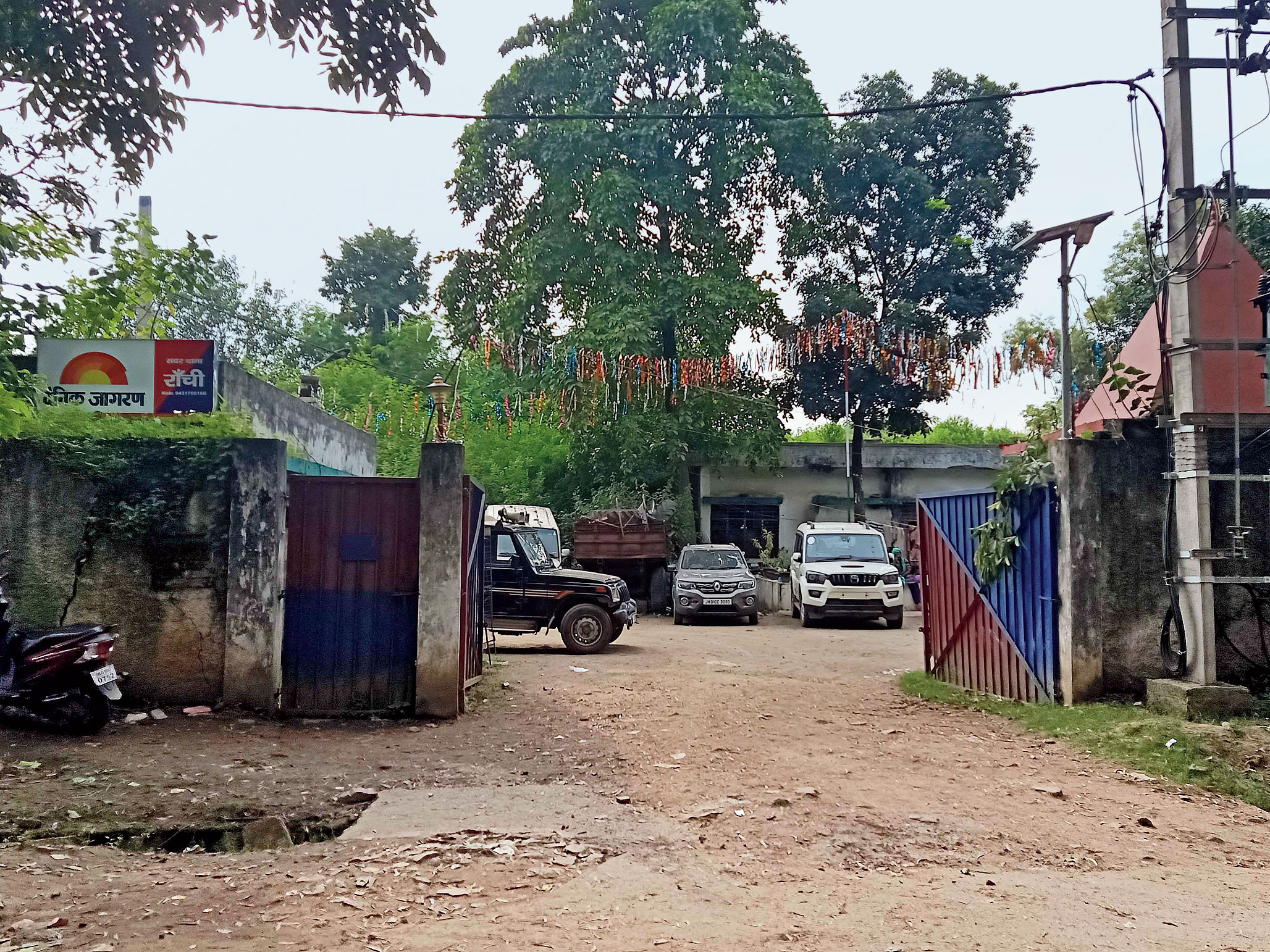 Sadar police station at Kokar in Ranchi on Sunday.
Picture by Manob Chowdhary
---
Ranchi
|
Published 01.09.19, 07:18 PM
|
---
A high-ranking army officer's 16-year-old daughter, out with a friend of the same age to click pictures of the setting sun from a hillock in Bariatu, was raped by two youths on Saturday, barely three days after a Jamshedpur teenager was similarly assaulted when out on a joyride with a friend.
Ranchi police, which came to know of the crime around 10pm on Saturday, acted fast and by 5am had arrested two men aged around 24 from Bargain area in Bariatu under Sadar police station limits.
Police are tight-lipped about the case owing to the profile of the rape survivor.
A source told The Telegraph that the two arrested were identified as Khurshid Ansari and Raju.
Ranchi traffic superintendent of police (SP) Ajit Peter Dungdung said the two accused had been booked under sections 4 and 6 of the Pocso (Protection of Children from Sexual Offences) Act and forwarded to Birsa jail.
"Their identities have been confirmed by key witnesses. It seems the duo are labourers. We will check if they have a criminal background," Dungdung said. "We will complete the probe on a priority basis and see that the trial is fast-tracked," he added.
Dungdung said the accused had left on a motorcycle, JH01CY 4935, which the police had seized, but did not give any more details.
A source said the girl and her teenaged male friend were clicking pictures of the sunset from a firing range hillock near Lalu Khatal in Bariatu when the two men accosted them around 6pm.
The men beat up the boy and raped the girl one by one before fleeing on their bike.
The police rushed to the site with sniffer dogs as soon as the case was reported.
The gang-rape left the capital shocked.
Jyoti, a student of Ranchi University, said she was angry that girls could never feel safe in their own city. "We are always told by elders not to go out in the evening or return home early, because these incidents continue to occur. My heart goes out to the girl. The police should ensure proper patrolling across the city. Criminals seem to have a free run everywhere," she said.
Prabhat Kumar, another Ranchi resident, said they keep hearing of the city's 50 bike patrolling cops. "Why don't they patrol areas near hillocks? Ranchi has many hillocks, but almost all are criminal dens. That's why a normal outing ends in a tragedy."