Techie rapper releases song on Deoghar
4 minute rap number by BIT Sindri M Tech examinee Sourav Suman focuses on different aspects of the life of temple town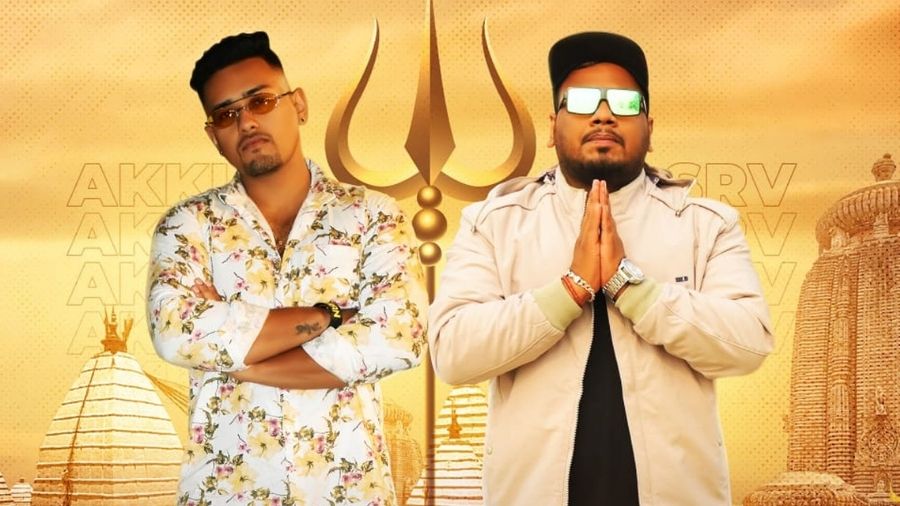 The cover page of the new 4 minute rap song on Deoghar of BIT Sindri techies.
Gautam Dey.
---
Dhanbad
|
Published 25.01.22, 06:47 PM
|
---
BIT Sindri, M Tech (Production Engineering) examinee Sourav Suman, who is a well-known rapper, has come up with his new rap song titled, Devon ke dev ye hain maharaja; milna hai bhole se toh yahaan aaja.
The four-minute Hindi rap song released on January 22 under the banner of Akki Rap King on YouTube channel has so far received more than 56 thousand views in merely three days.
The song, shot at different locations of Deoghar including, Baidyanath Mandir, Tirkut Hills, AIMMS Deoghar, Tower Chowk, Basukinath Temple, famous Sukhari Mandal peda of Ghormara in December last year just ahead of the imposition of strict guidelines by the state government focus on different aspects of the life of temple town including the Puja at Baidyanathdham temple. Talking to The Telegraph Online today, Suman, the son of an executive engineer of Jharkhand Bijli Vitran Nigam Limited presently posted in Hazaribagh,  said, "The song has been shot in a week with some difficulty, particularly in the Baidyanath Dham temple during late-night due to huge rush in the temple during the day time."
Suman, who earlier also made a song on Wasseypur during August last year highlighting the different aspects of life of coal town said, "Some parts of the song have been shot in Basukinath temple at Dumka district adjoining Deoghar as pilgrimage tour to  Baidyanath Dham temple isn't considered complete until the offering of prayer at Basukinath temple, known as Fauzdari Baba.
Suman who completed the M Tech semesters (upto semester 3) with distinction marks further, said, "We have carried out a lot of research before embarking on the album making and has taken the help of several BITians who are native residents of Deoghar like Deepak Kumar (a production engineering student)" and added that the song has been sung by Akshay Kumar and he has given the rap while the videography has been carried out by Hemu Fotographer (not Photographer).
"I didn't take any formal training for rap but am a great fan of Punjabi rapper Bohemia and closely watch all his videos and learnt the skill or rap going through his videos" said Suman who also made two rap songs on Ranchi and Patna respectively in 2019 and 2020.