Tech boost for BTech batch
Ranchi institute to introduce course with thrust on specialised technological and software knowledge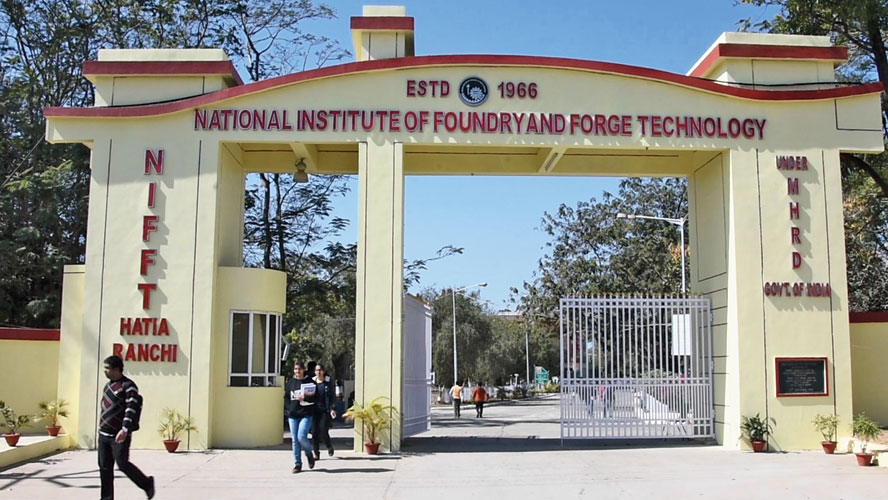 ---
|
Ranchi
|
Published 27.05.20, 11:01 PM
---
The National Institute of Foundry and Forge Technology (NIFFT), Ranchi, is all set to introduce a one-year postgraduate certificate course with a thrust on specialised technological and software knowledge for students.
NIFFT director P.P. Chattopadhyay told The Telegr­aph that the course is meant for NIFFT students who will clear the BTech exam this year to help them find jobs.
"The decision was taken at an online meeting of the board of the management on May 20," he said. "The programme is meant for NIFFT students only and no separate admission process would be required."
Explaining why they were introducing this certificate course, Chattopadhyay said: "The certificate programme will help students enhance their own domain knowledge by connecting it with those in other fields such as artificial intelligence (AI), machine learning, the Internet of Things (IoT) and cyber-physical system (CPS)."
The NIFFT director said that in the present scenario, engineering graduates, including those from the NIFFT who cater to the need of the manufacturing sector, are facing joblessness in many cases. "An enhanced knowledge of industry requirements will help increase their employability," he said.
He added that the MSME (micro, small and medium enterprises) sector certainly had a chance of looking up even in this economy badly crippled by Covid-19.
"Covid-19 pandemic will cause a disruptive transformation but India also stands a chance to project itself as an alternative to China in the global supply chain," the NIFFT director said.
"At the same time, there is a need to harness skills and technological capabilities to connect manufacturing activities to the global value-chain with consistency and reliability of quality and standard of products," he said.
"The government may form a policy for the adoption of the fourth industrial revolution, popularly known as Industry 4.0, to plug the gaps that came in the way of reaping the benefits of the third industrial revolution," he added. "The Industry 4.0 trends are tilted towards automation and data exchange in manufacturing technologies and processes that include artificial intelligence, IoT, CPS and cloud computing. The young population that gives India its demographic dividend will be an additional factor as they can lead Industry 4.0 in the country," he added.
He added that India had missed the chance of fully reaping the benefits of the third industrial revolution that required adoption of electronics on a large scale. "India can't afford to miss the bus again," Chattopadhyay said.