Team Ganga on clean mission
11 tonnes of waste collected from holy river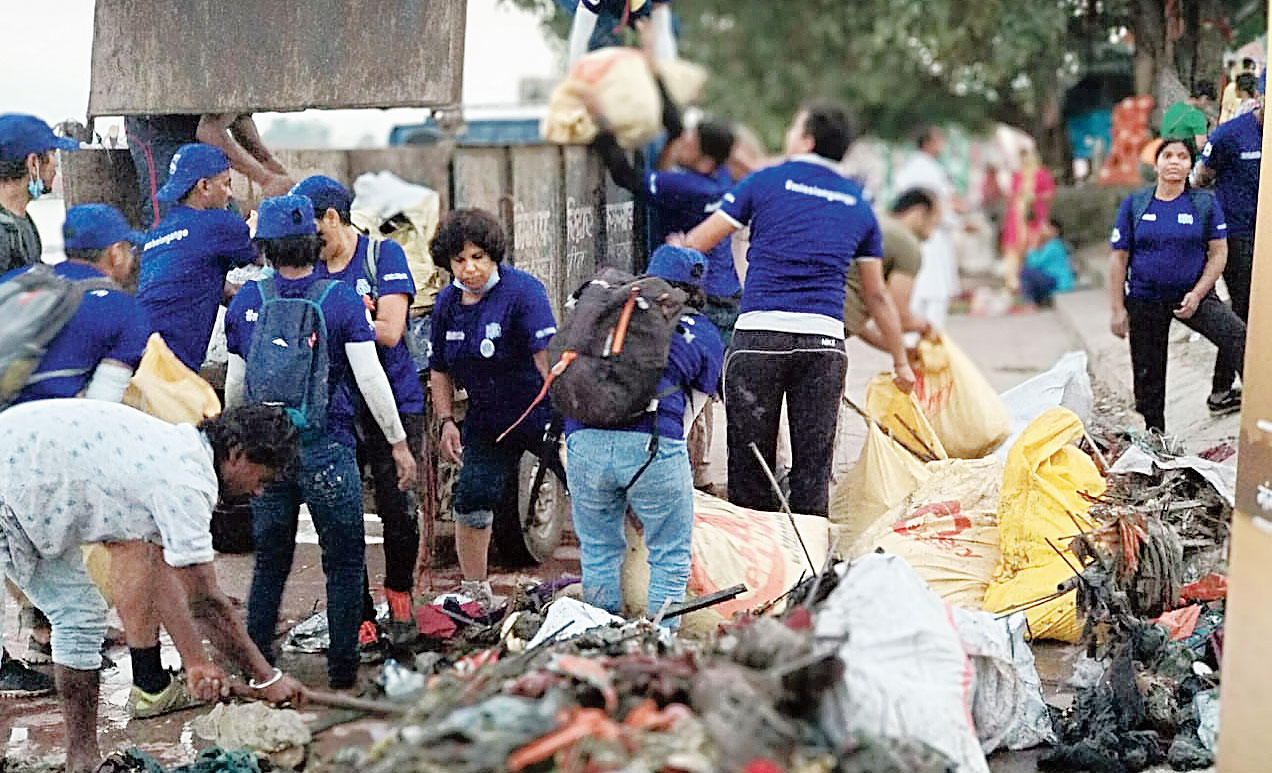 ---
---
The 40-member team of Mission Clean Gange Haridwar-Patna expedition is rafting the choppy waters with elan and has so far managed to collect over 11 tonnes of waste from the holy river and its banks.
A joint initiative of TSAF and National Mission for Clean Ganga and sponsored by Tata Steel, the expedition started in Haridwar on October 5 with a cleanliness drive. The team hit the Ganga on October 8.
Led by Everester and legendary climber Bachendri Pal, the team is also spreading awareness on cleanliness among students.
The expedition team reached Bijnor, Uttar Pradesh, from Haridwar on October 9 where they were welcomed by its district magistrate Atul Kumar Rai. Over 1,000 schoolchildren joined hands with the team by taking part in a prabhat pheri (morning rally) on Thursday.
Besides, the team also visited St Mary's School, Bijnor Inter College and Vivek College where they interacted with students on waste management and other ways to keep the environment clean.
"While we are keen to reach out to every member of the local communities, it's really encouraging to see so many school and college students come forward and join hands with us," said Bachendri.
TSAF secretary Hemant Gupta said their journey in Bijnor was affected by Cyclone Titli on Thursday. "Some of our members caught cold. The water was very shallow at the river in Farrukhabad. We could accommodate only 20 members in the raft while others reached Farrukhabad by bus," added Everester Gupta.
The team has so far collected over 11 tonnes of waste — 7 tonnes in Haridwar and 4 tonnes in Bijnor.
After Farrukhabad, the journey will head towards Kanpur, Allahabad, Varanasi, Buxar and conclude in Patna on October 30.