Tatanagar railway station's second entrance to become fully operational from February
It will immensely benefit passengers coming from Sakchi, Golmuri, Baridih and Telco areas of of Jamshedpur to board trains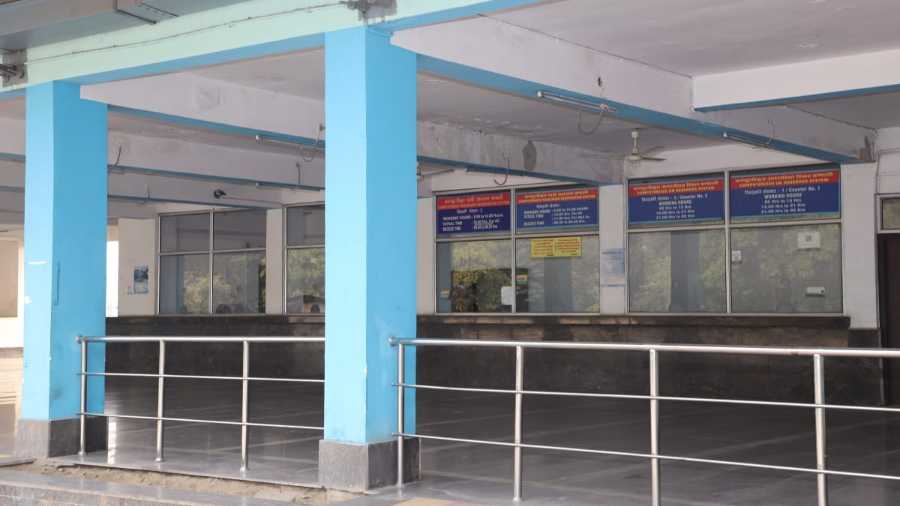 The Tatanagar railway station's second entry from the Burmamines-end on Sunday.
Bhola Prasad
---
Jamshedpur
|
Published 12.12.21, 05:52 PM
|
---
Jamshedpur: The second entry  to Tatanagar railway station from the  Burmamines-end will become fully operational from February next year.
The purpose of the second entrance is to reduce congestion at the main entrance.
Work has resumed at the engineering wing of Tatanagar station to have a ramp and staircase to connect with the second entrance and the foot overbridge at the Chakradharpur-end of the station.
Coronavirus-induced lockdown made it impossible for the work to be completed on time.
In the absence of a ramp and stairs, passengers were unable to avail the benefit of the second entrance to enter the platforms.
The abandoned overbridge which was  dismantled  paved the way for the new ramp and staircase.
The newly appointed general manager of South Eastern Railway ( SER ), Archana Joshi, while inspecting Tatanagar railway station in October  had said that the second entry was expected to become functional by early next year.
As of now, passengers who buy tickets from counters at the second entrance need to walk through a passage along the station bridge before entering the platforms from the first entry gate.
Tatanagar station director H K Balmuchu on Sunday said, "The engineering and commercial wing of Tatanagar was finalised after a joint  meeting that was held today. February second week has been decided for making the second entry operational in a full-fledged manner."
The second entrance will immensely benefit passengers coming from Sakchi, Golmuri, Baridih and Telco areas of steel city for boarding trains at Tatanagar railway station.
Around Rs 2 crore  have been spent to develop the second entrance.
The Tatanagar station assumes importance as it falls  on the Howrah-Mumbai route.
Several important trains travel via Tatanagar, including the Rajdhani Express and Duronto Express.
The station sees a daily traffic of 90 mail, express and passenger trains, besides an average daily  footfall of 40,000 passengers.