Tata Steel Foundation funds primary education for over 180 tribal children
Sponsorship covers tuition fees, hostel fees and other miscellaneous expenses like stationery and school uniform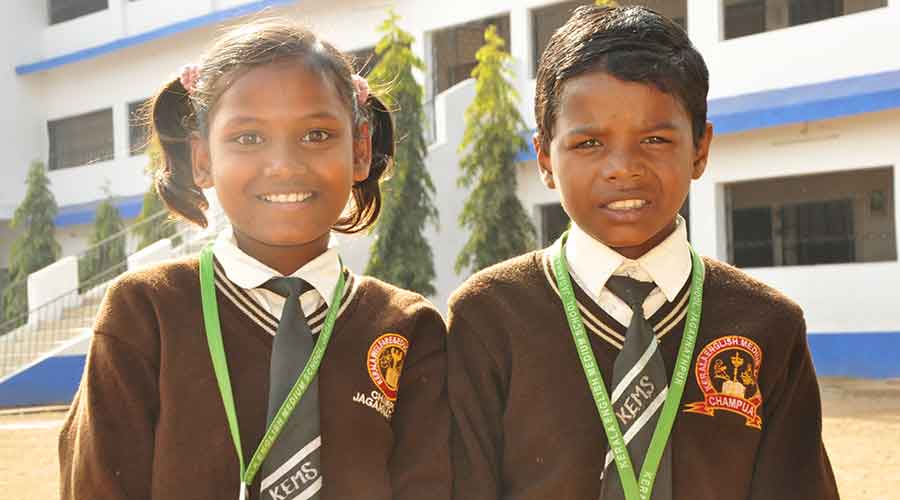 ---
---
The Tata Steel Foundation has sponsored over 180 tribal youngsters from Noamundi and nearby villages in adjoining West Singhbhum district at the Kerala English Medium School since 2012.
The tribal land is home to several bright children for whom even basic education has been a distant reality.
Located at Jagannathpur in the same district, the Kerala English Medium School has a well-equipped campus with hostel facility and a dedicated faculty providing primary education. 
Tata Steel collaborated with this school in 2012 and enrolled its first batch of 27 tribal boys and girls. 
The sponsorship covers tuition fees, hostel fees and other miscellaneous expenses incurred for buying stationary and school uniform.
Laxmi Soren from Noamundi was one among these 27 students and is now studying in class VI.
Laxmi, who now speaks fluent English said, "I aspire to become a nurse and help my community. I am grateful towards Tata Steel for counselling me and supporting me with my education."
The 187 students sponsored so far come from 36 different villages around Noamundi and three villages from Jagannathpur. 
"The sponsorship programme has provided a level playing field for the young generation and has cut through the economic and social barriers providing an opportunity to them for getting quality education, "said an official of Tata Steel Foundation.