Tata adventure outfit lines up wellness programme for 50+
Month-long virtual initiative to begin June 5, focus on fitness and social skills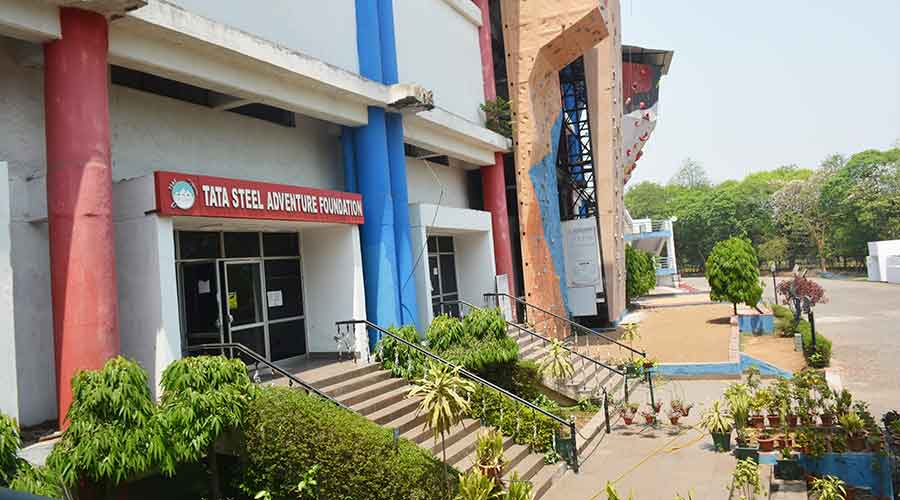 The Tata Steel Adventure Foundation office in Jamshedpur.
Picture by Bhola Prasad
---
Jamshedpur
|
Published 03.06.21, 05:20 PM
|
---
Tata Steel Adventure Foundation (TSAF) has introduced a virtual wellness programme for adults above 50 beginning on June 5.
The month-long programme has been lined up considering the fitness and wellness needs of the 50-plus age group which differs a lot from others. It aims to help people lead an active lifestyle.
"The programme not only includes physical fitness focused on age related problems but also focusses on the need for a social life," said Hemant Gupta, head of TSAF. "The month-long programme is open not just for employees but also their parents and friends," he added.
According to Gupta, an Everester, they have been conducting virtual programmes, also for school students, with the aim to motivate and keep everyone engaged in the time of Covid. "We believe in the importance of keeping society occupied during the pandemic when most people are confined indoors. We are getting good response from school children," he added.
Registration for the programme can be done through the link: https://forms.office.com/r/PW8gH69TCW. Those interested can call  Varun (9599675676) for further queries.
The premier steel city-based adventure outfit, in association with Tata Education Excellence Program (TEEP), had organised a webinar titled,  "Parvatarohan- Ek Charcha" for school students on May 15.
The invited speakers were mountaineers who had conquered Mount Everest. More than 200 students from classes VIII to XII from "Basic" and "Saral" assessment schools attended the webinar. Gupta and fellow Everester Swarnalata Dalai addressed students. Students got an opportunity to appreciate the need for leadership, team building, planning, self-discipline and hard-work.
The annual outdoor leadership programme at Garhwal Himalayas in Uttarakhand and surrounding areas of Jamshedpur have been put off owing to the pandemic. "We'll resume our activities once the situation improves," Gupta said.