Surf sarkari sites for free
10 Wi-Fi hotspots chosen in Ranchi, eight ready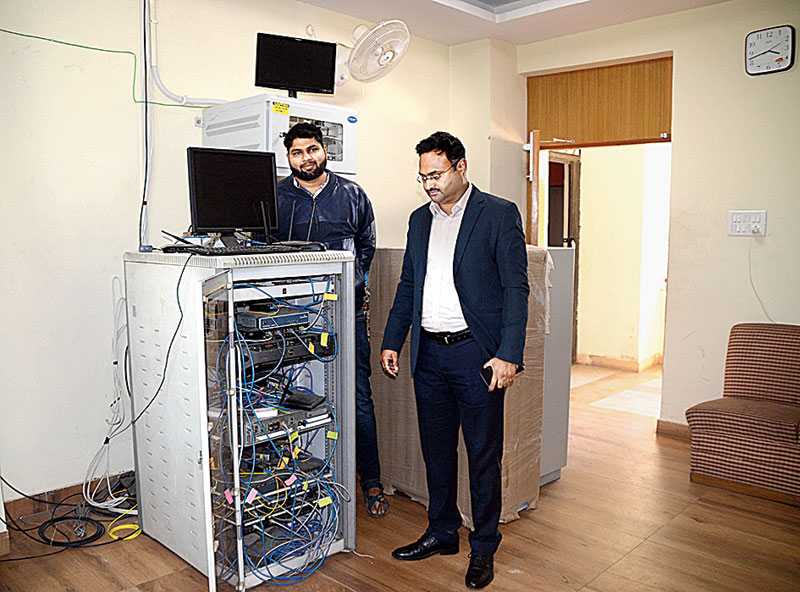 ---
|
Ranchi
|
Published 27.01.20, 06:34 PM
---
Visitors to Ranchi district collectorate can surf government websites fast and free from January-end.
CEO of Jharkhand Communication Network Limited (JCNL, a unit of the state IT and e-governance department) Sarvesh Singhal said they would launch the project soon in Ranchi after getting a date from chief minister Hemant Soren for its formal inauguration.
The Ranchi district collectorate at Kutchery Chowk will become the first district collectorate in the state to be Wi-Fi enabled. Installation of two access points (APs) of the city Wi-Fi project in the district collectorate is ready.
Each access point has a coverage distance of 200 metres.
A source in the BSNL Ranchi telecom circle said that a private agency hired by telecom major BSNL completed a survey in December and installed access points in January at eight of the 10 identified locations in Ranchi.
"We gave them infrastructure support. It is now up to the JCNL to launch the project," said Ranchi telecom circle general manager Arbind Prasad.
According to sources in the district administration, hotspots access points have also been set up at the Sadar Hospital (Main Road), the State Guest house (Morabadi), the registry office (Hinoo), RIMS Campus (Bariatu), Ranchi Municipal Corporation office and SSP's residence (both Ratu Road) and Hatia Guest House (Doranda).
"The installation of access points is yet to be completed at the government bus stand (near Doranda overbridge) and the Birsa Munda bus terminus at Khadgarha (near Kantatoli) as we are yet to get clearance from the transport and state energy departments. We are expecting them soon," said a senior official of JCNL.
"In the district collectorate, two access points have been kept in blocks A and B to facilitate people in getting free access. Wi-Fi signals from one access point can reach up to 200 metres. Surfing of the state government websites will be free 24/7. However, downloads if any, will be rechargeable after the first 30 minutes," said the BSNL official.
Ranchi district informatics centre officer Shiv Banerjee said they would put up signage for the masses about Wi-Fi access points with simple instructions on how to log on and get free Wi-Fi. "We hope to get it ready in a day or two," he said.
A senior BSNL official said users will have to log in to a specified webpage using his/her name and mobile number, and punch the OTP (one-time password) to enjoy free high-speed Wi-Fi for 30 minutes. "After that, users would have to recharge online from the webpage to continue. Recharge sum will vary between Rs 9 and Rs 69 for data between 1GB per day to 30GB for 30 days. We will unveil the webpage too," said a BSNL official.