Sahay lists govt priorities
Hemant Soren and his team must work hard to ensure ease of living for one and all: Subodh Kant Sahay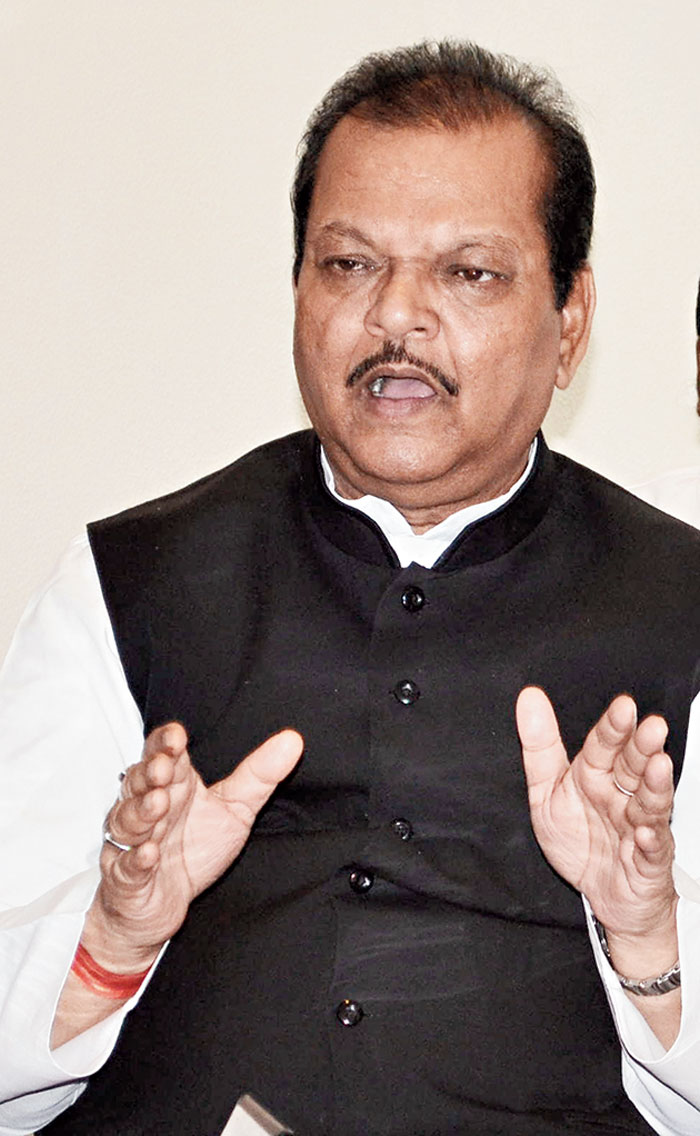 Subodh Kant Sahay
Telegraph picture
---
Daltonganj
|
Published 16.01.20, 06:34 PM
|
---
Senior Congress leader Subodh Kant Sahay has listed five important tasks for the JMM–Congress-RJD government led by Hemant Soren in the state.
"I strongly believe that this government must prioritise these five issues," Sahay told The Telegraph on Wednesday.
Elaborating on the tasks, Sahay said the government needed to dispel the atmosphere of fear and hate created by the previous BJP-led government in the state for the minorities — be it Muslims, Christians or Dalits.
"Chief minister Hemant Soren and his team must work hard to ensure ease of living for one and all," he added.
Putting an end to hunger deaths should be the second most important focus area for the new government, Sahay feels.
"There were 22 hunger deaths in Jharkhand during the five-year rule of the Raghubar Das-led government, which used all its might and manipulation to prove them otherwise," the senior Congress leader said.
He said this government must hold deputy commissioners accountable in case of a hunger death in their respective districts.
"No official should get away in the event of hunger deaths" Sahay said.
He urged the government to ease the process of distribution of food grains at PDS shops.
"Right to food is not just a slogan. It was our UPA government that had enacted it. I want this state government to follow it in word and spirit."
Sahay cited anti-mob-lynching measures as the next most important task at hand.
"There has been 24 instances of mob lynchings in the state during the tenure of the previous government. These should be curbed and contained with a very firm hand," he added.
On the fourth task, Sahay said he wanted this government to promote a sense of belonging among all the sections of the society. He said the government must engage in open and honest dialogue with people of all communities and political leanings.
"The previous government did not care about human lives and its dignity. It's time to set the priorities right now," he said about the fifth task.
Reminded that land acquisition and displacement on account of Mandal Dam were some other contentious issues that also needed to be tackled, he said: "Right now, this government must work on restoring people's confidence in a free, fair and transparent governance where discrimination has no role to play."