Subodh Kant Sahay focus on shaping local leaders
He said he would focus on grooming local leadership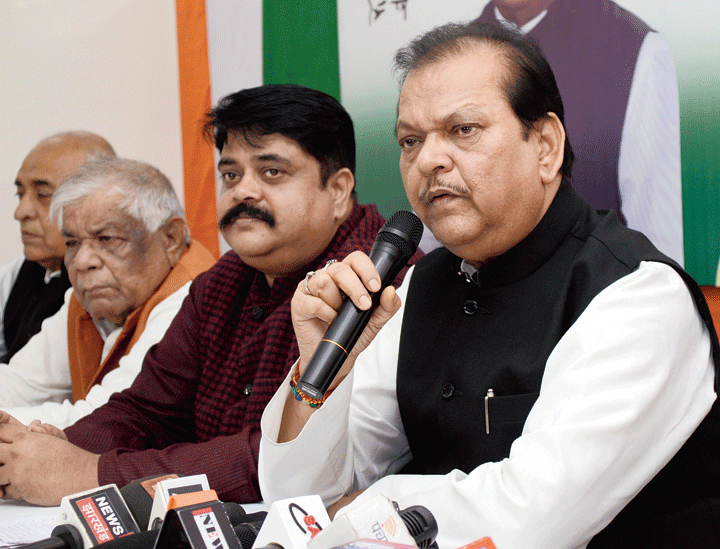 ---
|
Ranchi
|
Published 26.12.19, 07:45 PM
---
Former Union minister and senior Congress leader Subodh Kant Sahay plans to focus on grooming local leaders and implementing a common minimum programme (CMP) of the UPA in the state.
Sahay, who played an important role in the resurgence of Congress by increasing the party's seats in the Assembly to 16 from six, shared his plan with The Telegraph over phone from New Delhi.
"I had lost all hope when senior party leaders such as Pradeep Balmuchu, Sukhdeo Bhagat, Ajoy Kumar and Sarfaraz Ahmed left the party before the Assembly elections and I was left alone to take care of polls in the state. But my relations with the party workers helped a lot and today we are in a better position in the House. Being a party leader, I plan to strengthen the party first to avoid such situations in the future," Sahay said.
On how he was planning on doing it, Sahay said he would focus on grooming local leadership.
"Leaders from outside can be facilitator not controller. I would like to groom local leaders and strengthen the local unit that can work in proper coordination with central leadership," he said.
Asked about his contribution to the new government, Sahay said: "I would like to play my role in giving a government with a difference to the people. The new government will think for all notwithstanding their caste, creed and religion."
He stressed the need for the formulation of a good common minimum programme.
"My priority will be to prepare a common minimum programme after taking good points from the manifestos of all the allies. I would like the common minimum programme to be implemented in its true sense to ensure that we fulfill the promises that we have made to the people," Sahay said.
Asked about the expected agenda of the common minimum programme, Sahay, who had covered 45 Assembly constituencies across the state before this election and promised to work for the all-round development of people, said: "Twenty seven per cent reservation to OBCs (other backward class), waiving off farms loans, increasing the support price for paddy and generating employment for the poor."
Sahay said work on the formulation of the common minimum programme would begin after the oath-taking ceremony was over.