Steel city sets up two more vaccination centres
Tata Motors Hospital at Telco, Sadar Hospital at Parsudih added to list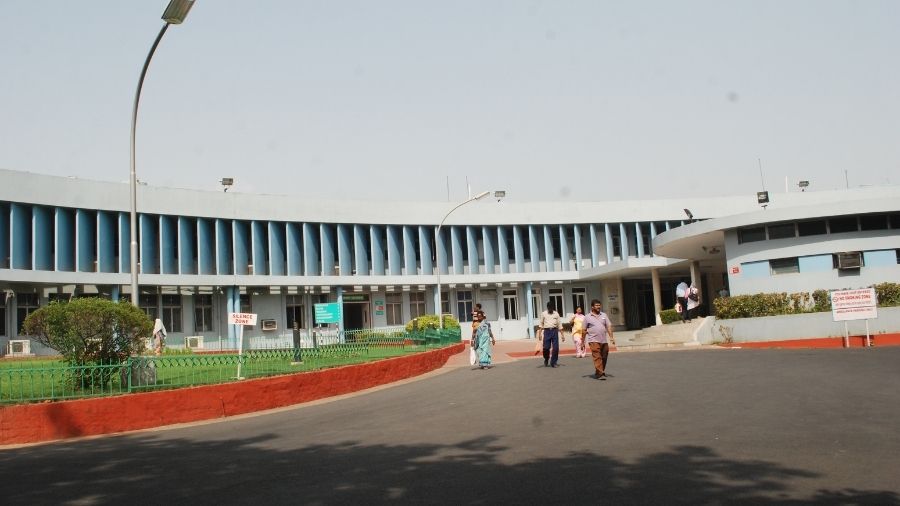 ---
---
Two more hospitals will join the Covid-19 vaccination drive in the steel city from Monday, thereby increasing the number of centres to four.
The two health hubs where vaccination will start are Tata Motors Hospital in Telco and Sadar Hospital at Khasmahal in Parsudih are the new health facilities where Covishield shots are to be given in addition to MGM Medical College and Tata Main Hospital, where the drive began on January 16.
As decided earlier, 100 health workers would be vaccinated at each centre everyday.
District civil surgeon R.N. Jha said they decided to increase the number of vaccination centres after a fresh lot of Covishield vaccines reached here on Thursday. "We are providing Covid-19 vaccination to health workers, including doctors and nurses. As more vaccines come, we will increase the number of vaccination facilities," said Jha.
The civil surgeon said during the past five days of vaccination at MGM Medical College and Tata Main Hospital, 695 health workers had been given the shots. "While at MGM Medical College, 349 people were vaccinated, the number was 346 at Tata Main Hospital. But our target was to vaccinate 1,000 people," he said, adding that the district has over 9,000 health workers.
A senior official at Tata Motors Hospital said they carried out a dry run of the vaccination procedure on Saturday. "We have made all arrangements for starting the vaccination programme at our hospital from Monday. We have also carried out a dry run," said the senior official while talking to The Telegraph Online.