Steel city flying club gets DGCA nod for drone training
Alchemist Aviation is the first flying institute in Jharkhand to have received approval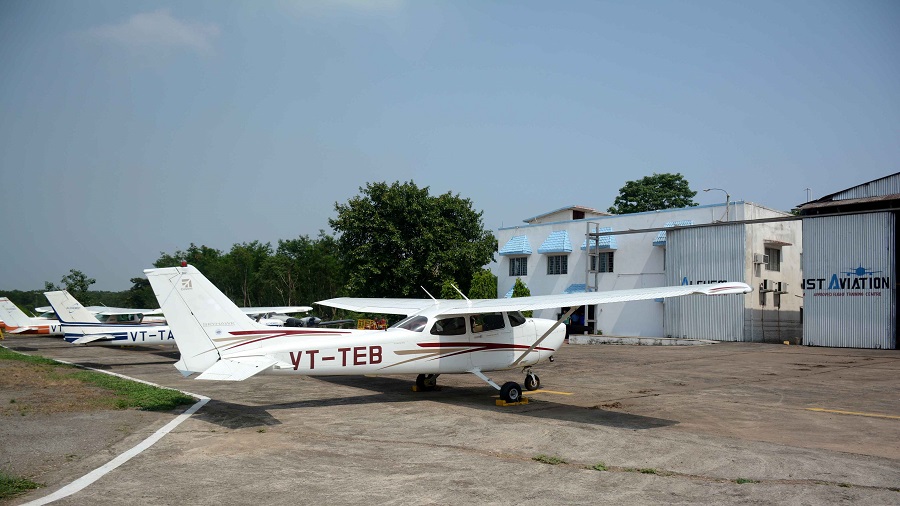 ---
---
Local flight training institute Alchemist Aviation Private Limited got a nod from the Director General of Civil Aviation (DGCA) for drone training, making it the first flying institute in the state to have received such an approval.
Sources in the aviation industry said that so far, 10 institutes across the country have been given permission to conduct drone training.
Confirming the development, director of Alchemist Aviation Private Limited, Mrinal Kanti Pal told The Telegraph Online that training for the first batch will commence in October this year.
"Drones are the need of the hour and the industry is expanding rapidly, being applied to various fields like disaster management, weather forecast, geographic mapping, search and rescue, aerial photography, surveillance, agriculture, and mining, to name a few," said Pal.
"Keeping this in mind we applied to the DGCA, the apex body which gives the nod for drone training," said Pal adding that the duration of course will be 10 days, including theory and practical lessons.
According to Pal, the granting of permission is in line with the objectives of the ministry of civil aviation and the Union government's efforts to regularise and regulate drone operations in the country.
The training institute will provide the right skills and guidance to those who aim to build a successful career in the UAV (Unmanned Aerial Vehicle) industry.
The focus on drone training is also expected to give a boost to young drone entrepreneurs.
The Sonari-based Alchemist Aviation has been providing commercial pilot training in Jamshedpur since 1996.
The flying training institute has so far added more than 100 pilots to the aviation ecosystem.