State looking to reopen schools with senior students from September 21
Education department frames draft proposal to allow teaching in classes 9 to 12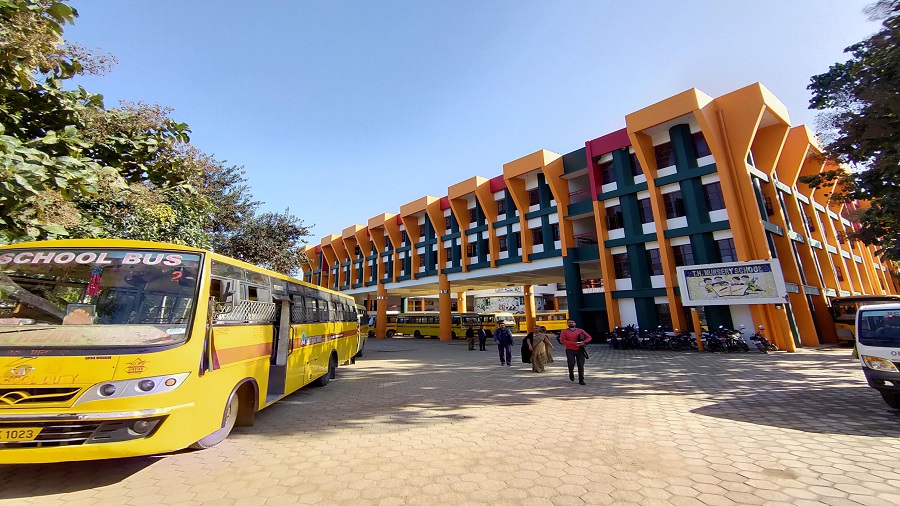 ---
|
Ranchi
|
Published 04.09.20, 05:58 PM
---
The state education department is considering reopening of schools for classes 9 to 12 from September 21 and is ready with a proposal to send to the state disaster management department for a formal approval.
Explaining the rationale behind the move, state secondary education director Jatashankar Choudhary cited the Centre's latest unlock advisory that details a gradual opening up of various business and social sectors. "The Centre has stated that if any student wants to consult a teacher by going to school, he/she could do so after getting a consent letter from parents or guardians. Schools, however, will not call any students," he said.
An official of Jharkhand Education Project Council added that the draft proposal framed by the education department suggests that a maximum of 20 students be allowed in a class per day. "This is to ensure social distancing inside the class. After receiving requests from the parents for allowing students to attend school, the school will have to prepare a roster in which only 50 per cent teachers will be allowed to come per day," the official, who did not want to be identified, said.
Notably, the education department held its second round of interactions to gather public feedback on reopening schools for classes 9 to 12 between August 24 and August 31. Out of about 12,500 respondents, around 25.76 per cent parents wanted schools to be reopened only in September, while the rest expressed willingness to send students only after the introduction of a Covid-19 vaccine, said the JEPC official.
Some parents' organisations have welcomed the government's move for staggered reopening of schools by allowing senior students to attend. But they also asked for a reduction in the syllabus.
The Jharkhand chapter of Private School and Children Welfare Association (PSWA), a nationwide body, said that parents were now concerned about children's education as online modes of teaching were nowhere as effective as the conventional model of schooling.
PSWA president Alok Dubey said, "We welcome the Jharkhand government's efforts to reopen schools for higher classes as the Union government has already sent a communique about this to all states. It is also clear that Covid is here to stay but we have to unlock ourselves amid heightened safety protocols and go about our daily work. We are waiting to hear from the state government on our demand for a reduction in school syllabus."