Special sprinter accuses state of cold shoulder
Better to play for Bihar than Jharkhand, says champ with cerebral palsy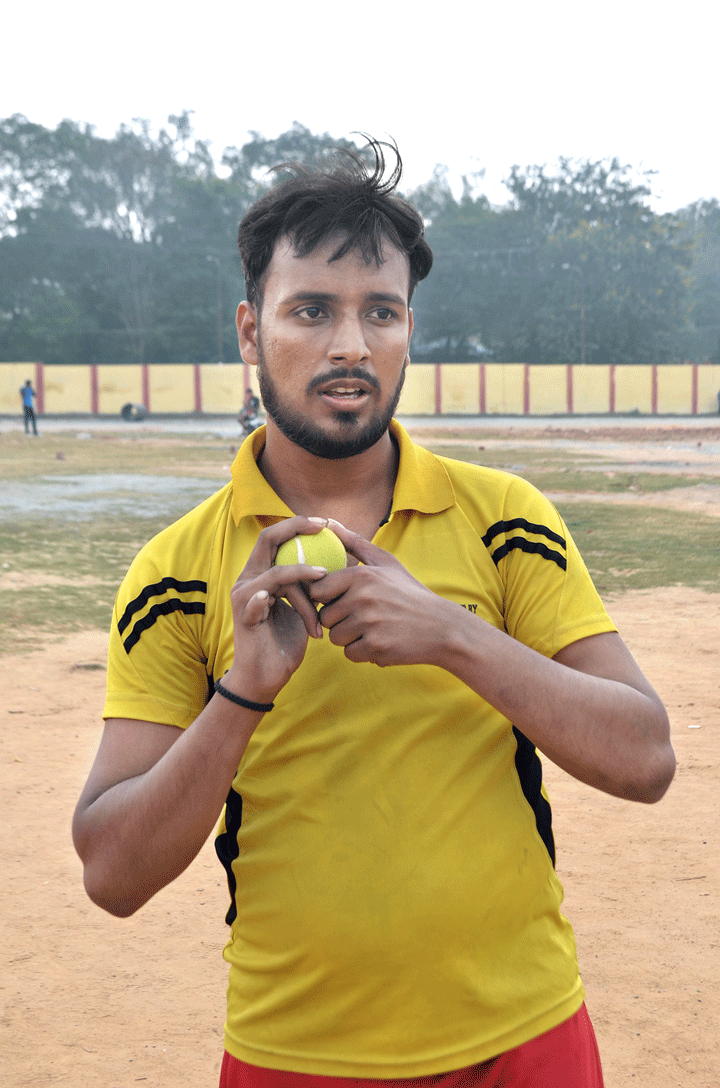 Kumar Gaurav plays a friendly cricket match at Golf Ground in Dhanbad on Tuesday.
(Shabbir Hussain)
---
Dhanbad
|
Published 03.12.19, 09:20 PM
|
---
A sprinter with cerebral palsy, who represented the Indian team in the Cerebral Palsy International Sports and Recreation Association (CPISRA) world games this August at Sant Cugat in Spain, has charged the state government of apathy towards the specially abled sportspersons.
Sprinter Kumar Gaurav, 26, who spoke to the media on the sidelines of a friendly cricket match organised here by district welfare officials on the International Day for Persons with Disabilities, said he'd rather play for neighbouring Bihar than Jharkhand.
Hailing from Nirsa, Dhanbad, Gaurav works as a clerk at the district collectorate in Jamtara district.
Outlining his grievances, he said he had been playing for the Jharkhand Paralympic team since 2011 and had won several gold medals too, but had not received any help. "I have a decade-long career as a sprinter of repute," said the specially abled youth. "But I have neither received a penny from the government, nor any facility or training support for my practice."
"The worst is that it's now difficult for me to get leaves from my office to participate in sporting competitions," Gaurav said.
He added matters hit a new low recently when he found it difficult to get a scholarship worth Rs 80,000, which had been sanctioned by the state art, culture, sports and youth affairs department, over "red-tapism".
"My visa is with the Cerebral Palsy Sports Association of India, Delhi. I have to retrieve it and submit it to authorities in Dhanbad to get my scholarship money. Till then, I can't get the money," he said.
He said he wanted a new government policy on job reservations for physically challenged sportspersons. "That's very important. I secured a job on academic merit but many other physically challenged sportspersons are not so lucky. It is more difficult for the specially abled to follow their passion than for others," he added.
He added that the government should simplify rules to make obtaining scholarships easier. "Too often, there are a lot of complicated procedures that need a lot of running around, which the specially abled don't find easy," he said.
Gaurav urged the government to make provisions for free training for special athletes like him. "We try our best to win laurels for our state and country. And Indian special athletes have established their identity on the global map," said the youth who started running as a Class X boy in 2009.