Special people observe black day, protest with begging bowl
Persons with disabilities furious about unfulfilled promise of advance pension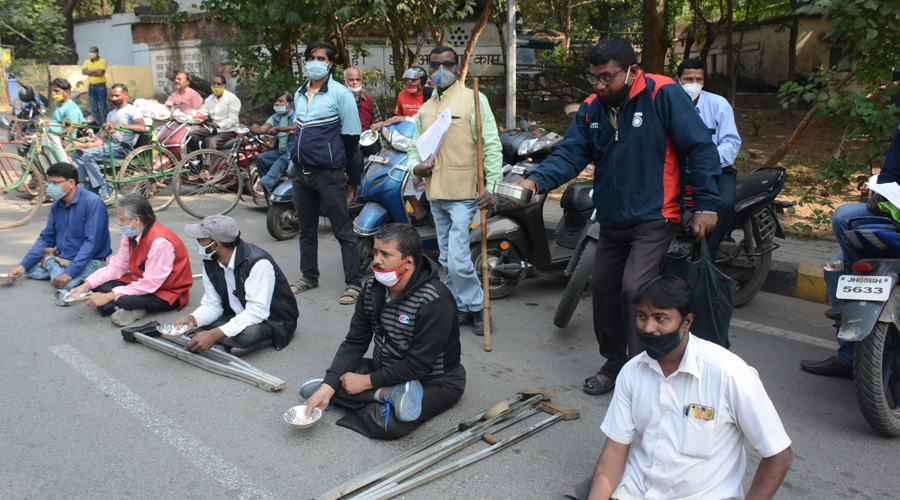 ---
---
The disabled persons of the district on Thursday took part in a unique protest as they hit the streets with begging bowl near the district collectorate at Sakchi.
Around 50 physically disabled persons under the banner of Akhil Bhartiya Viklang Adhikari Sangh sat with begging bowl along the Subarnarekha Link Road near the district collectorate.
The protest, in which the agitated disabled persons demanded advance pension, began at 10.30 am continued for over two hours.
"We chose today for the protest as it is the International Day of Persons with Disabilities. During the lockdown in March, the Centre had announced to give three months pension in advance to all persons with disabilities. But, we are yet to get the advance pension. This has led to hardships and acute financial crisis for the disabled," said Deepak Kumar, secretary of Akhil Bhartiya Viklang Adhikari Sangh.
According to Kumar, persons with disabilities also observed a black day on Thursday.
Later, the outfit submitted a memorandum highlighting their demands at the deputy commissioner's office.