Son of slain Pulwama soldier battles to live
Baby born posthumously to a CRPF jawan killed in the Pulwama terror attack battling for life with acute respiratory problem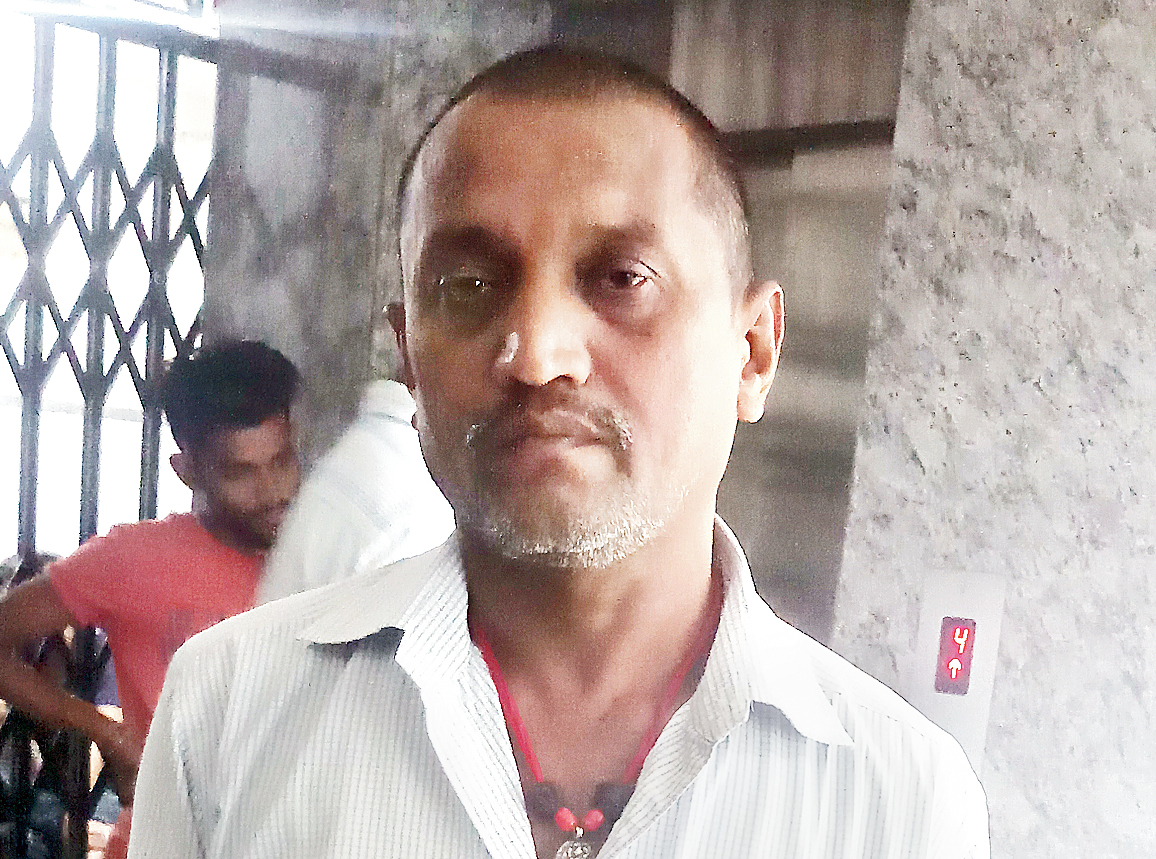 ---
|
Ranchi
|
Published 14.04.19, 07:01 PM
---
A newborn boy, born prematurely and posthumously to a CRPF jawan killed in the Pulwama terror attack, is battling for his life at Rani Children Hospital here.
Bhagalpur's CRPF jawan Ratan Thakur was only 29 when he was killed on February 14. His widow, Rajnandini, gave birth to their son on April 6, a month before the expected delivery date, at a private hospital in Bhagalpur.
The premature baby did not cry at birth and was brought to Rani Children Hospital on April 8 in a critical condition.
Mukul Ghosh, senior hospital administrator, said the baby developed complications such as IVH (intraventricular haemorrhage) and hydrocephalus. "In simple language, he is suffering from acute respiratory problem. The baby did not cry after birth so it caused insufficient blood supply to brain. The brain is mildly affected. We put him on life support. His condition is slowly improving. A team of senior doctors led by Dr Rajesh are attending to him. Our priority is to make the baby cry," Ghosh said on Sunday.
Ghosh said the hospital has decided to waive off 50 per cent of the total treatment cost in tribute to the slain CRPF jawan.
He added that on Saturday they received a call from the office of Yashodhara Oberoi Foundation, Juhu, Mumbai, a charitable organisation run by film actor Vivek Oberoi.
"This foundation sought details of the baby, his current medical condition and estimated cost of his medical treatment. They said they wanted to support the Thakur family in treatment. We provided them details," he said.
"We also received another request from senior SBI official Rupesh Kumar, who said State Bank of India Officers' Association had collected money. They are expected to visit our hospital tomorrow (on Monday). Many individuals have also contacted me personally to enquire about the baby," said Ghosh.
The doctors of CRPF also regularly visit the baby. The CRPF is taking care of the Thakur family's food, lodging and logistics here in Ranchi.
CRPF spokesperson Badal "We can't forget the supreme sacrifice our personnel made for the nation. They (the Thakurs) are the part of the CRPF family so we are doing everything possible. Our doctors regularly visit the baby. Our IG Sanjay A. Lathkar and DIG (medical) A.R. Sarkar of Jharkhand zone are personally monitoring the case. We are emotionally attached to the baby," Badal said.
The Telegraph met Ratan's widow Rajnandini and father Ramniranjan Thakur at the hospital.
The senior Thakur, a farmer in Bhagalpur, said his young son made the supreme sacrifice for the country. "Mere potey ke liye dua kijiye ki wah jald theek ho jaye. Jaise Ratan desh ka beta tha waise hi mera pota bhi desh ki hi amanat hai (Please pray for my grandson's health. Just like Ratan was the nation's son, my grandson is also the nation's keepsake)," he said.
But Thakur added he was satisfied with the treatment and the concern of doctors at the Ranchi hospital and by the CRPF.
"Also, many people come to ask about the baby's health. I don't know who they are but I can feel the love and concern in their eyes. I only request them to pray for the baby," the father of the slain jawan said.
Cash cushion
Dhanbad: Coal town youths engaged in teaching over 2,000 children free of cost under the banner of Samadhan will give a cheque of Rs 51,000 Vimla Soreng, widow of CRPF jawan Vijay Soreng from Jharkhand who was slain in the Pulwama terror attack. Samadhan founder Chandan Singh will hand over the cheque to Vimla at a function at Agrasen Bhavan in Jharia on Monday morning. Vimla is the second wife of Soreng.
Do you have a message for the days-old baby and his mother?
Tell ttkhand@abpmail.com