Some State Games events may be held in Jamshedpur in March
Archery and boxing likely disciplines that steel city could host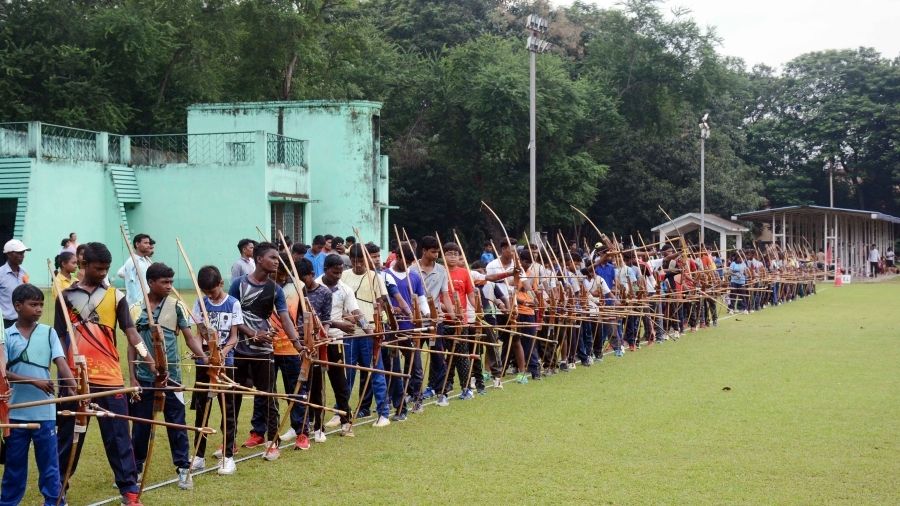 ---
---
Jharkhand Olympic Association (JOA) has agreed to allot a few events of the State Games to Jamshedpur, which would end almost a year-long dry spell of sports competitions in the steel city.
M.K. Pathak, general secretary of the association, said, "We have decided to allot some of the events to Jamshedpur. The steel city has the required infrastructure to efficiently host the events." But, most of the events would be held in Ranchi, he added.
The JOA general secretary said they would seek permission from the state government before going ahead with the State Games, tentatively scheduled between March 17 to 21."We need to stick to Covid-related protocols. The permission of the state government would also be needed. We would also need the infrastructure and accommodation from the state government to conduct the Games in a hassle-free manner. We want to organise the Games in partnership with the state government," Pathak said.
Though he did not mention the disciplines to be allotted to Jamshedpur, sources within the JOA revealed that archery and boxing were on the list.
"State archery and boxing associations are headquartered in Jamshedpur and both these events can easily be conducted there. Some more events might also be added to the list for Jamshedpur," one of the sources said.
The maiden State Games were held in Ranchi in 2019 with an objective to build a sports atmosphere and provide a platform to athletes from different districts to showcase their talent. It could not be held the following year owing to the Covid-19 pandemic.
"We give a platform to state associations of various disciplines to field their athletes in the form of the State Games. We have our limitations and it is the responsibility of state outfits to try and provide facilities to their athletes and players, despite financial issues. The state government and corporate firms can chip in with support. But that's easier said than done," a JOA official, who did not wish to be named, said.
Athletics, badminton, basketball, archery, boxing, volleyball, gymnastics, football, cycling, wrestling, chess and table tennis are among the events that are part of the Games.
The Jharkhand Olympic Association, the apex sports body of Jharkhand, has plans to make State Games an annual event.