Sindri hospital to be revived as Covid facility
Lying closed since 2003, the FCI health hub will have state of the art facilities, says district administration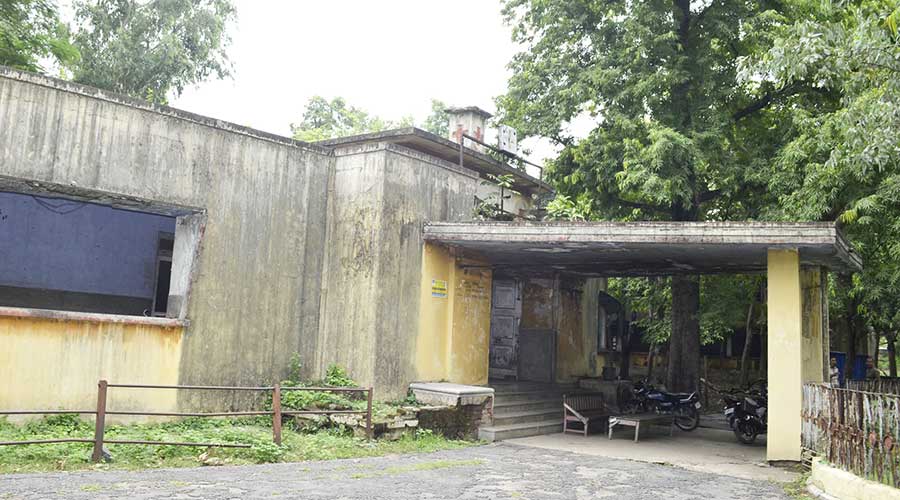 ---
|
Dhanbad
|
Published 10.06.21, 04:49 PM
---
The revival of the 205-bed FCI hospital of Sindri has begun as Hindustan Urvarak and Rasayan Limited, establishing a Rs 6500crore fertilizer factory, has agreed to renovate the hospital as part of its Corporate Social Responsibility work at the suggestion of the district administration.
Inaugurated in 1952 by the then union health minister Rajkumari Amrit Kaur, the hospital had over 2000 visitors daily as it was the biggest hospital of the coal belt and used to serve as a referral hospital for other hospitals of surrounding areas like Chasnala Hospital of BCCL.
The hospital was closed down in March 2003, two months after the closure of the factory on December 31,2002.
The district administration has demanded an NOC and a 30-year lease of the hospital from the FCIL administration for its revival.
The appointment of doctors and other staff at the hospital will be carried out by the district administration through the District Mineral Foundation Trust (DMFT) fund.
Earlier, a joint team of FCI, HURL and district officials carried out a recce of the closed FCI hospital on June 3 and it was concluded that the hospital spread over around 100 acres of land can be developed into a state-of-art Covid hospital.
The team further observed that as the ground floor of the hospital is lying in good condition, it can be readily renovated to launch the Covid hospital with separate facilities for male and female patients.
Dhanbad Deputy Commissioner Uma Shankar Singh, who wrote a letter to the state Health Medical Education and Family welfare department in this regard said, "The old OPD section of the hospital can be immediately used following some minor renovation for launching three OPDs for the non Covid patients at the initial stage and diagnostic centre can also be launched at the hospital."
As the administration is working to consolidate its medical infrastructure in preparation for the third phase of Covid and working to increase ICU beds to 300 and establish 50-bed Paediatric ICU in the district, the FCI hospital can prove to be of great help in this regard.
"We have requested the unit charge of FCI Sindri, Umesh Chandra Gaur for NOC and 30 year lease of hospital as HURL can launch the renovation work of the hospital through its CSR fund only after getting NOC and lease of hospital," said Singh.