Shooting, arson at coal project site in Latehar district
Henchmen of jailed gangster Sujit Sinha in collusion with Peoples' Liberation Front of India opened fire and set four trucks on fire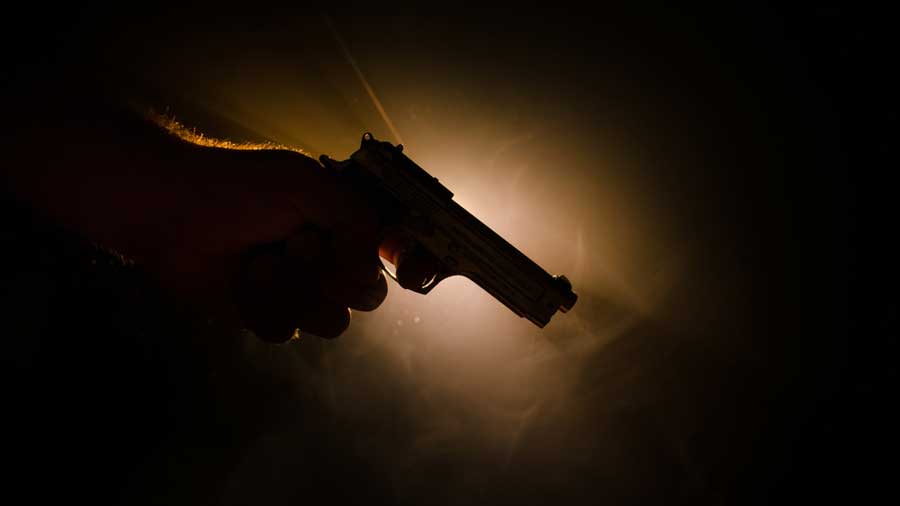 Four persons have received bullet injuries
Shutterstock
---
Jamshedpur
|
Published 20.12.20, 03:28 AM
|
---
The henchmen of jailed gangster Sujit Sinha in collusion with Peoples' Liberation Front of India, a splinter group of the CPI(Maoist), opened fire and set four trucks on fire at Tetariakhar coal project of Central Coalfield Limited (CCL) under Balumath police station in Latehar district, around 109km northwest of Ranchi, on Thursday night.
Four persons have received bullet injuries.
Sources in Latehar police said literature left behind at the site of the carnage revealed that the gangster's men and the PLFI had joined forces.
"We received a handwritten paper from the site written by Pradeep Ganju, a self-styled commander of the PLFI in the name of Sujit Sinha warning that attacks would continue till the outsourced private companies engaged in different work at the colliery do not pay the levy. There have been earlier attempts by members of Sujit Sinha's gang to extort levy from the contractors. Various extremist factions with common interest seem to have forged unity with Sinha's men and the PLFI," a senior police official said.
According to local residents, unidentified armed persons were waiting near the road barriers at the coal project site around 7.30pm. As the coal trucks arrived at the barrier, they took control of the vehicles and torched them, leaving the staff to flee for their life. They also started firing indiscriminately, leading to three cleaners of the trucks — Pintu Yadav (a native of Pindrakum), Vansh Ropan (Chandwa) and Anil Yadav (Kuriam, Balumath) — sustaining bullet injuries. Another driver, who could not be identified, also sustained injuries. The firing led to people scampering from the coal project site.
The armed men continued to threaten the truckers and the workers at the site for nearly half an hour and fled from the site after seeing police.
Initially, police believed that it was the work of TPC or a PLFI faction after spotting posters at several places in Balumath calling for stopping of coal-loading work at the site.
Latehar SP Prashant Anand claimed that the activities showed growing desperation among rebel factions who are now resorting to taking help from gangsters to extract levy.
"The firing and the burning of trucks have been done jointly by the men of Sujit Sinha and PLFI leader Pradeep Ganju. It shows their desperation as the security forces have been exerting pressure on them from all fronts with successive combing operations, which have resulted in the recovery of a large numbers of arms and ammunition. On Saturday, too, we had two encounters with the rebels. We are determined to flush out the criminal elements, be it the rebels or gangsters," Anand said.
Following the encounter between security forces and rebels at Salaiya Gulariyatand, an AK-56 and an SLR had been recovered. There was also an encounter with rebels at Chandwa that yielded an AK-47 and an SLR.