Separated from herd, elephant enters village and tramples woman to death
This is the first time a jumbo entered a locality close to the block headquarter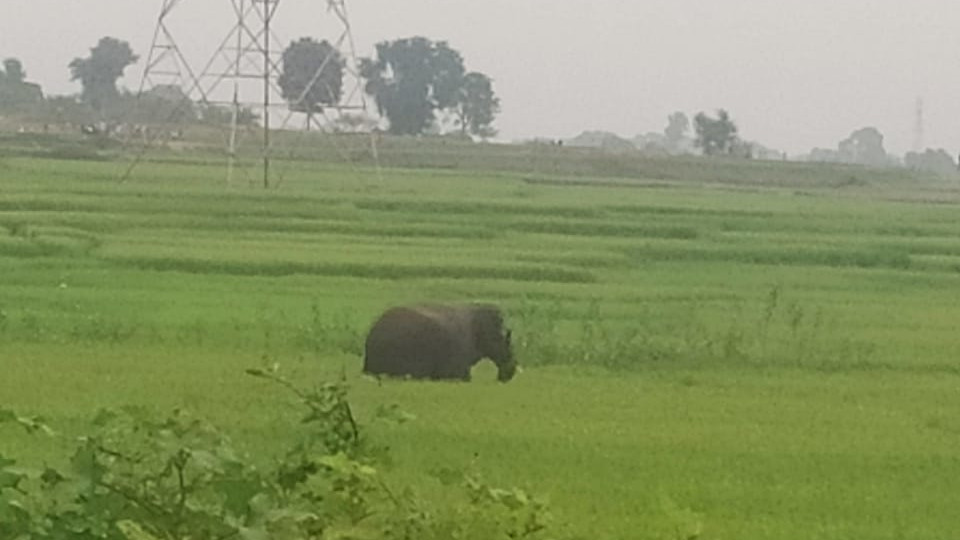 ---
Hazaribagh
|
Published 23.09.20, 01:47 AM
|
---
A wild elephant, separated from its herd, entered Vishnugarh block headquarter in Hazaribagh, and crushed a 50-year-old woman to death on Tuesday morning.
This is the first time an elephant entered a locality close to the block headquarter. The animal, which entered from Kausamba, also ended up damaging standing crops of 50 fields, apart from boundary walls of houses. One of the houses belongs to Mandu BJP MLA Jai Prakash Bhai Patel. 
Vishnugarh is situated 50kms away from Hazaribagh district headquarter.
Villagers said Rohini Devi came out of her house at 4:30 am to tend to her cattle. The elephant which was present there trampled her to death as it made its way to an open field, later taking a dip in a nearby pond named Tribhuvan talab.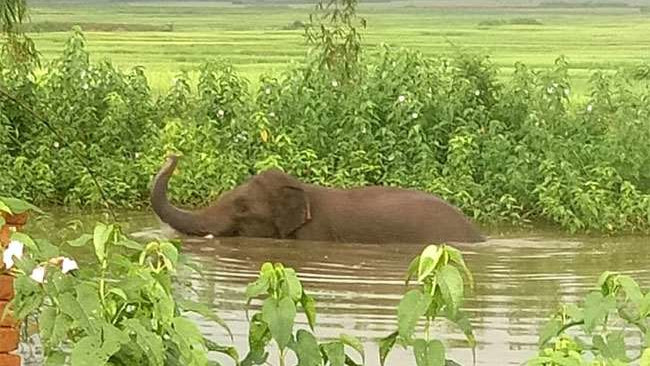 A forest department team reached the spot and used crackers to make the elephant come out of the pond. Acting out of fear, it ran through Barhmoriya, reaching Patel's house in Banaso, eventually damaging the boundary walls. It also razed down the walls of the office of the irrigation department building, before escaping into the forest.
Frightened villagers anticipated a return of the animal, but were assured by range officer Abhay Kumar Sinha. He gave Rs.10,000 to Rohini Devi's family and said a compensation of Rs 4 lakh will be processed. He also said the forest team will stay in the area and keep a watch so that the elephant does not return. He requested villagers not to disturb wild animals and to inform the forest department if they see them entering the village area.